Show an ad before the article body starts. Desktop

Law enforcement deployed tear gas in Kenosha, Wisconsin, late Monday as officers clashed with demonstrators who defied a curfew to protest the police shooting of Jacob Blake, a 29-year-old Black man, in the city.
Show ads after 10 words.. Desktop

Why it matters: The issue of disproportionate violence against Black people by police officers has come to the fore this year during protests against systemic racism nationwide — and it is increasingly manifesting in localities across the country.
---
The scene outside the Kenosha County courthouse as demonstrators that get too close to the police line are met with tear gas and flashbangs. Those are fireworks going off in the background. pic.twitter.com/9JSkXhho5K

— Omar Jimenez (@OmarJimenez) August 25, 2020
Driving the news: Authorities declared an emergency curfew in Kenosha, Wisconsin, late Sunday as protesters rallied after video posted to social media appeared to show police officers shooting Blake multiple times at close range in his back — seriously wounding him. The curfew was extended until 7 a.m. Tuesday.
Kenosha Police said officers were responding to a domestic incident when the shooting occurred and that "the person was transported" to a Milwaukee hospital in a serious condition. It added the Wisconsin Department of Justice was investigating the shooting.
The Kenosha News reported that Blake was unarmed and said half a dozen witnesses told the outlet he "had tried to break up a fight between the two women outside a home."
The city's curfew was in effect until 7 a.m., though protests continued throughout the night — with police using tear gas against protesters as fires were set amid the arest, per the Milwaukee Journal Sentinel.
What they're saying: Wisconsin Gov. Tony Evers (D) tweeted in response to the shooting that he stood "against excessive use of force and immediate escalation when engaging with Black Wisconsinites."
"While we do not have all of the details yet, what we know for certain is that he is not the first Black man or person to have been shot or injured or mercilessly killed at the hands of individuals in law enforcement in our state or our country," he added.
Worth noting: Kenosha police do not have body cameras, according to The Kenosha News.
"This situation what happened here today, whether it ends up being justified or not, this highlights the need for the city, the mayor especially, to address the situation this year with this budget," Kenosha County Board Supervisor Zach Rodriguez told the outlet at the scene.
More photos from the protests: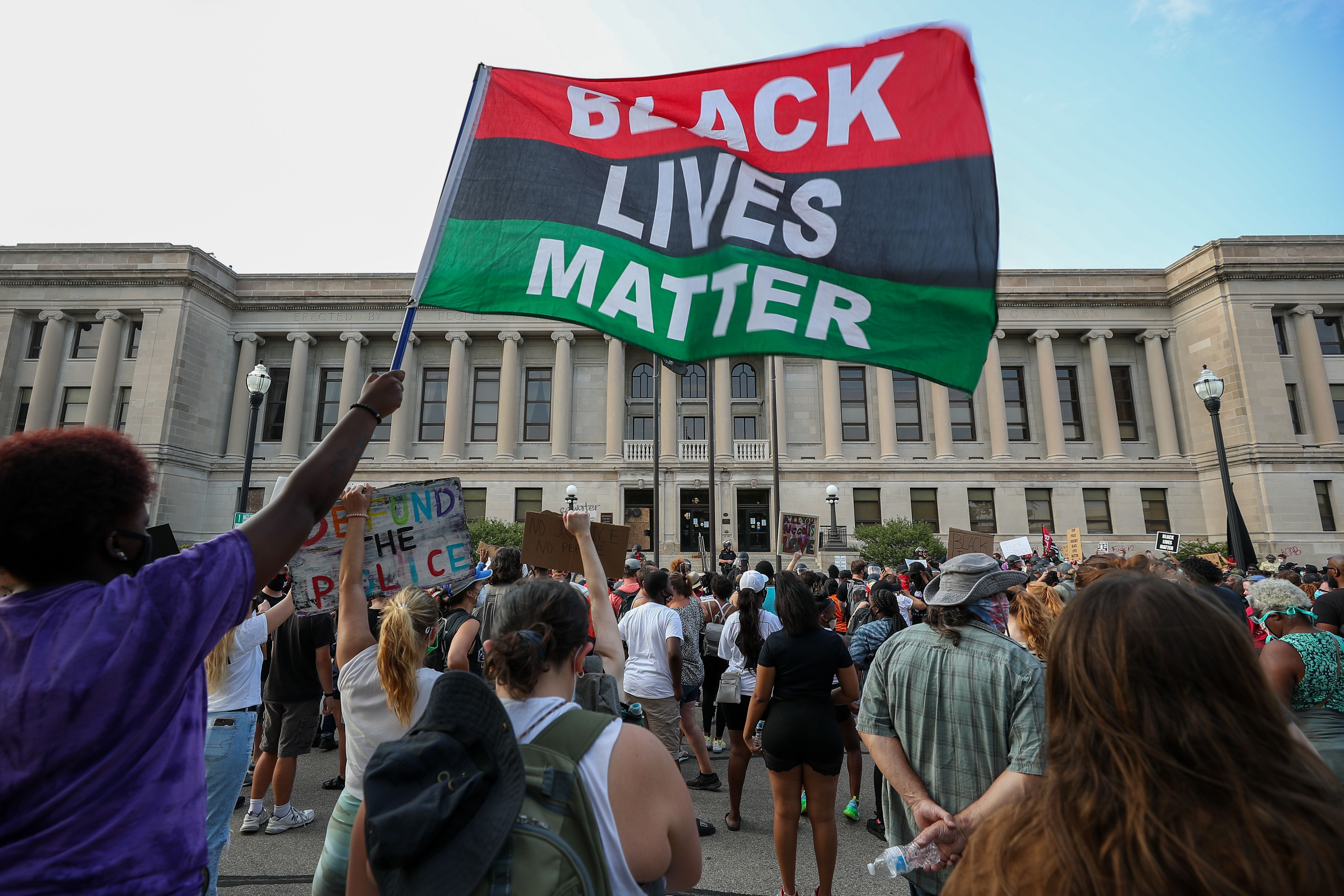 Protesters gather in front of the courthouse in Kenosha, Wisconsin, for a second day of demonstrations on Monday. Photo: Tayfun Coskun/Anadolu Agency via Getty Images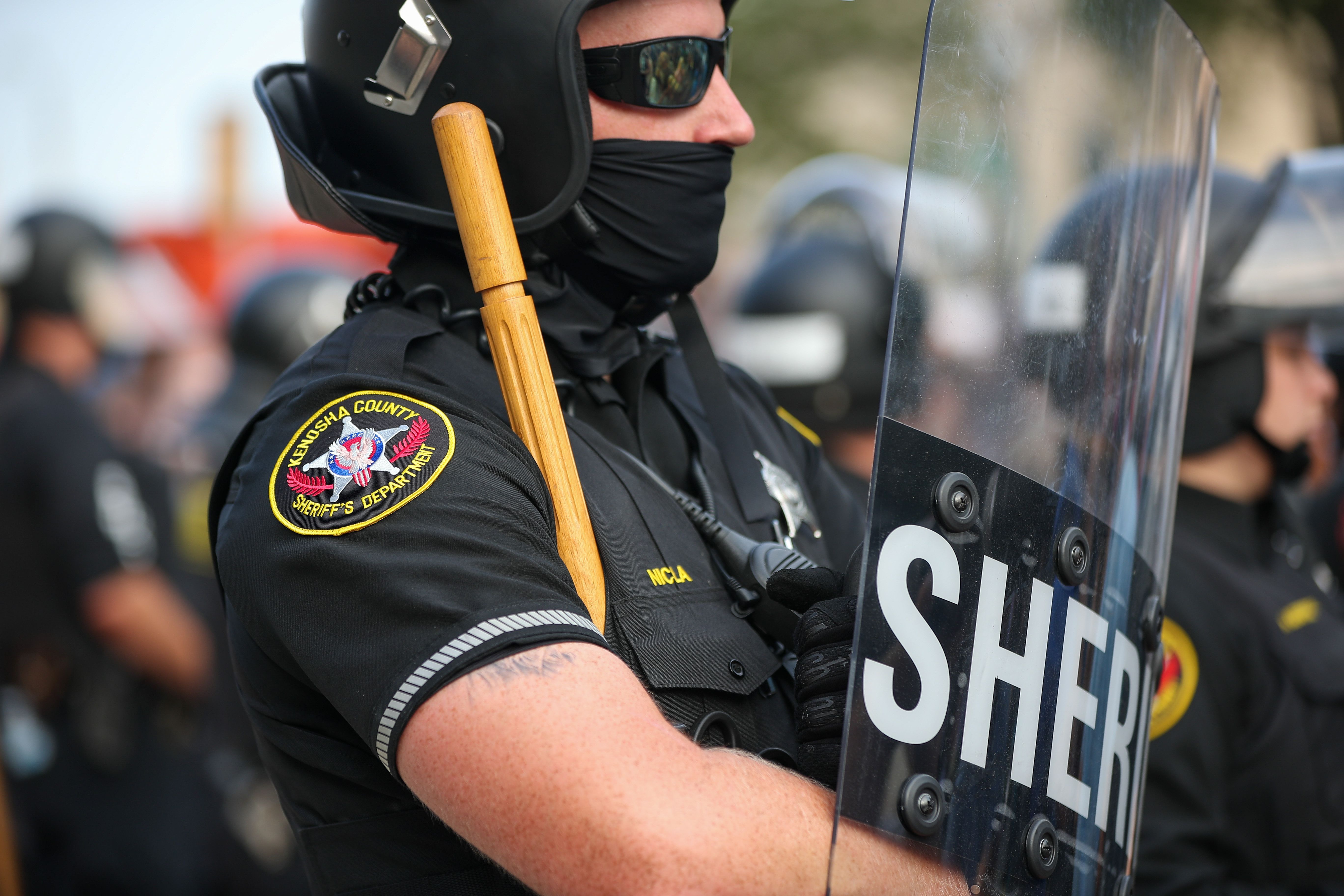 A Kenosha County Sheriff's Department officer at Monday's protest. Photo: Tayfun Coskun/Anadolu Agency via Getty Images
Jacob Blake protesters and officers outside the courthouse on Tuesday. Photo: Tayfun Coskun/Anadolu Agency via Getty Images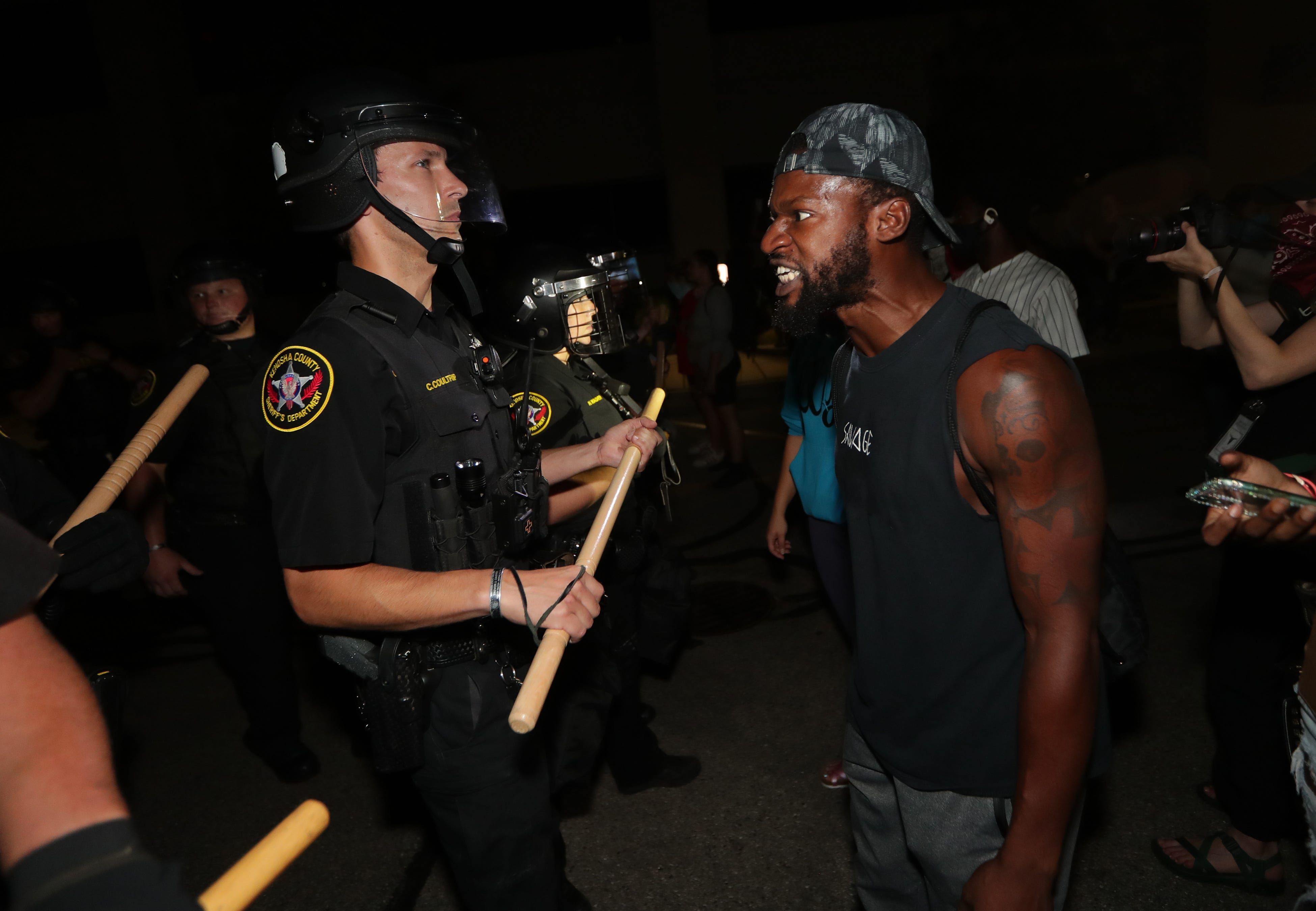 Photo: Mike De Sisti/Milwaukee Journal Sentinel via Reuters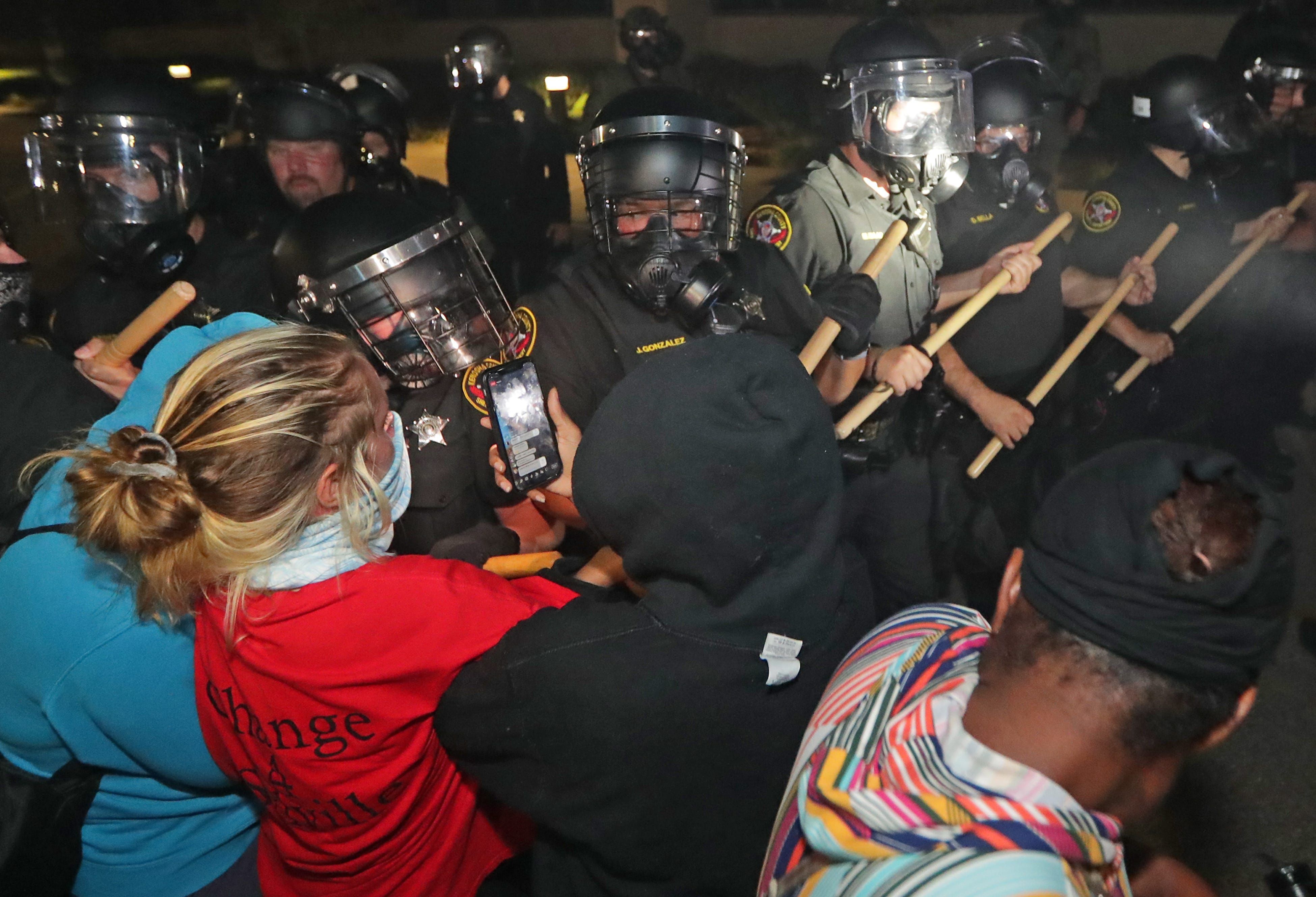 Photo: Mike De Sisti/Milwaukee Journal Sentinel via Reuters