Show an ad before the article body starts. Desktop

Rescue crews worked through the night, in the rain, to search for as many as 99 people who were unaccounted for after a 12-story oceanfront condo tower partially collapsed in Surfside, just north of Miami Beach.
Show ads after 10 words.. Desktop

The state of play About half of the 130 units collapsed. The Champlain Towers South Condo is 40 years old, completed in 1981, the Miami Herald reported.
---
Much of the Champlain's beach side sheared off for unknown reasons, pancaking into a pile of concrete and metal 30 feet high.
One person was confirmed dead, but officials feared that number could skyrocket, AP reported.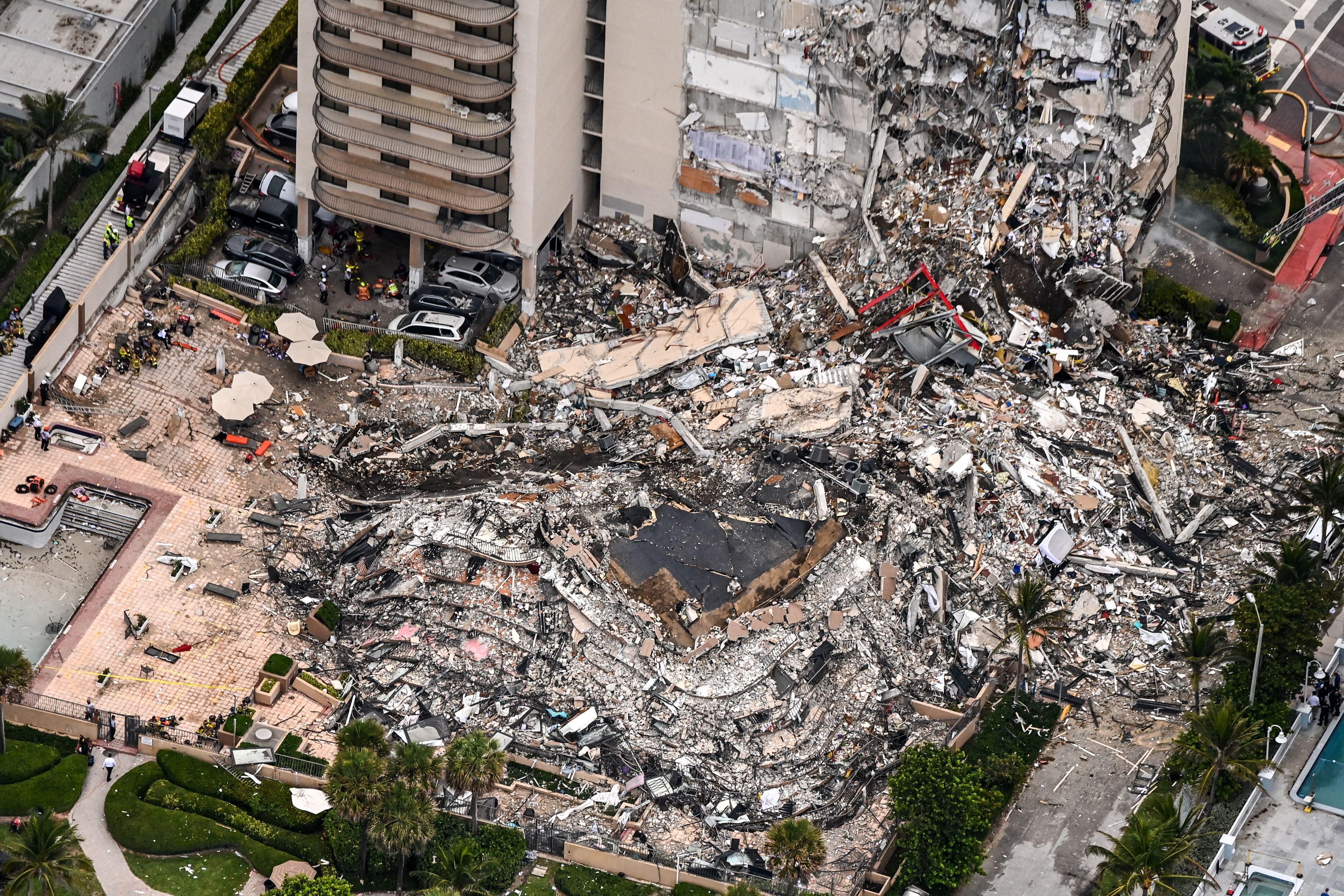 Photo: Chandan Khanna/AFP via Getty Images
Surfside Mayor Charles Burkett told CNN's Don Lemon: "We've got hundreds of people at our community center. If this is like a missing airplane, they want to know where their loved ones are."
"We have no problem with resources. We just have a problem with some luck — we need a little more luck."
Burkett, speaking under an umbrella as rain hindered the search, added: "In the United States, buildings just don't fall down ... We've got to understand what happened here ... But today's not the day for that. Today's the day to try to save as many people as we can."
"We've got guys that ran into the building, just like in 9/11. ... They grabbed a few people ... that couldn't walk out on their own."
This story is developing. Please check back for updates.