Show an ad before the article body starts. Desktop

Dozens of major websites — including The New York Times, CNN, Reddit, Spotify, Twitch, GitHub, gov.uk, Hulu, HBO Max, PayPal, Vimeo, Shopify — were down Tuesday morning during an apparent massive internet outage.
Show ads after 10 words.. Desktop

What's happening: The cause of the outage was not immediately clear. Fastly, a popular content delivery network (CDN), confirmed it was experiencing an outage on its website, TechCrunch notes.
Fastly helps websites with significant amounts of traffic distribute user flow across many smaller, distributed networks.
When a CDN goes down, it often takes many sites with it, but it's usually not too hard to fix.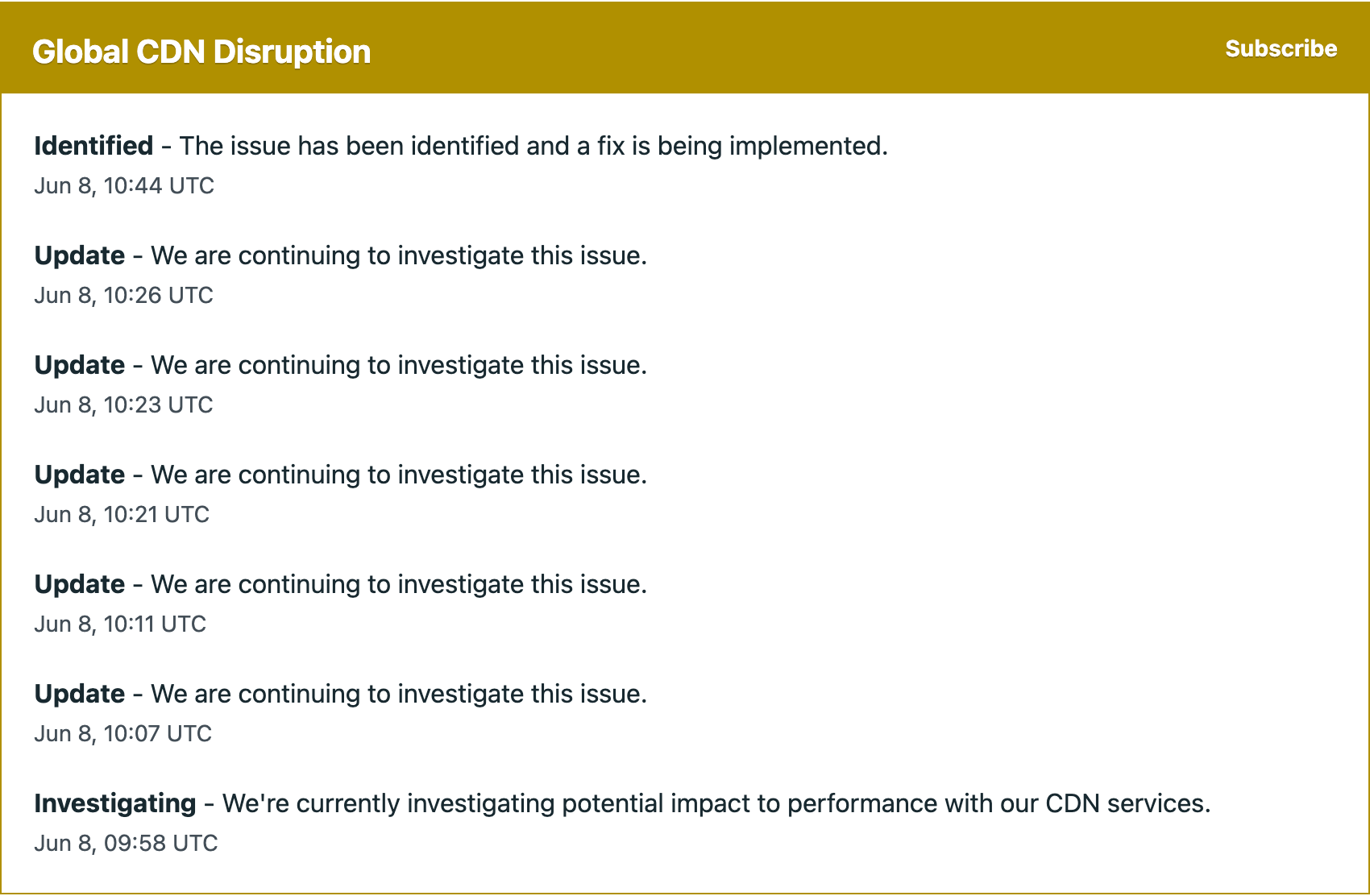 Screenshot of Fastly website at 6:44 am ET.
This story is developing. Please check back for updates.
Keep reading...
Show less