Show an ad before the article body starts. Desktop

Fluctuating between feelings of sadness, grief and anger, Beirut residents on Wednesday marked the one-year anniversary of the port explosion that killed more than 200 people and injured thousands of others.
Show ads after 10 words.. Desktop

The big picture: No senior official has been held accountable for the blast, which was caused by a large amount of ammonium nitrate stored unsafely at the port for years, per Reuters.
---
The one-year anniversary of the explosion comes as the country endures ongoing economic and political instability.
Driving the news: An investigation into the blast has stalled as requests to probe senior politicians and former officials have been denied, per Reuters.
Greek Orthodox Archbishop Elias Audi led prayers at a hospital that was damaged in the blast. He urged investigations to continue.
"Whoever obstructs justice is a criminal, even if they are highly placed," Audi said, per Reuters.
"We didn't forget yet, it is an hour of anger, sadness," said Khose Khilichian, a resident of the Bourj Hammoud district near the port, per Reuters.
"My wife and I were on the balcony, and we just found ourselves in the middle of the living room. My house was all destroyed."
Between the lines: A report released by the Human Rights Watch on Tuesday concluded that some government officials could have predicted the death that the ammonium nitrate's presence in the port could cause.
"Evidence strongly suggests that some government officials foresaw the death that the ammonium nitrate's presence in the port could result in and tacitly accepted the risk of the deaths occurring," per the report.
"Under domestic law, this could amount to the crime of homicide with probable intent, and/or unintentional homicide."
In photos: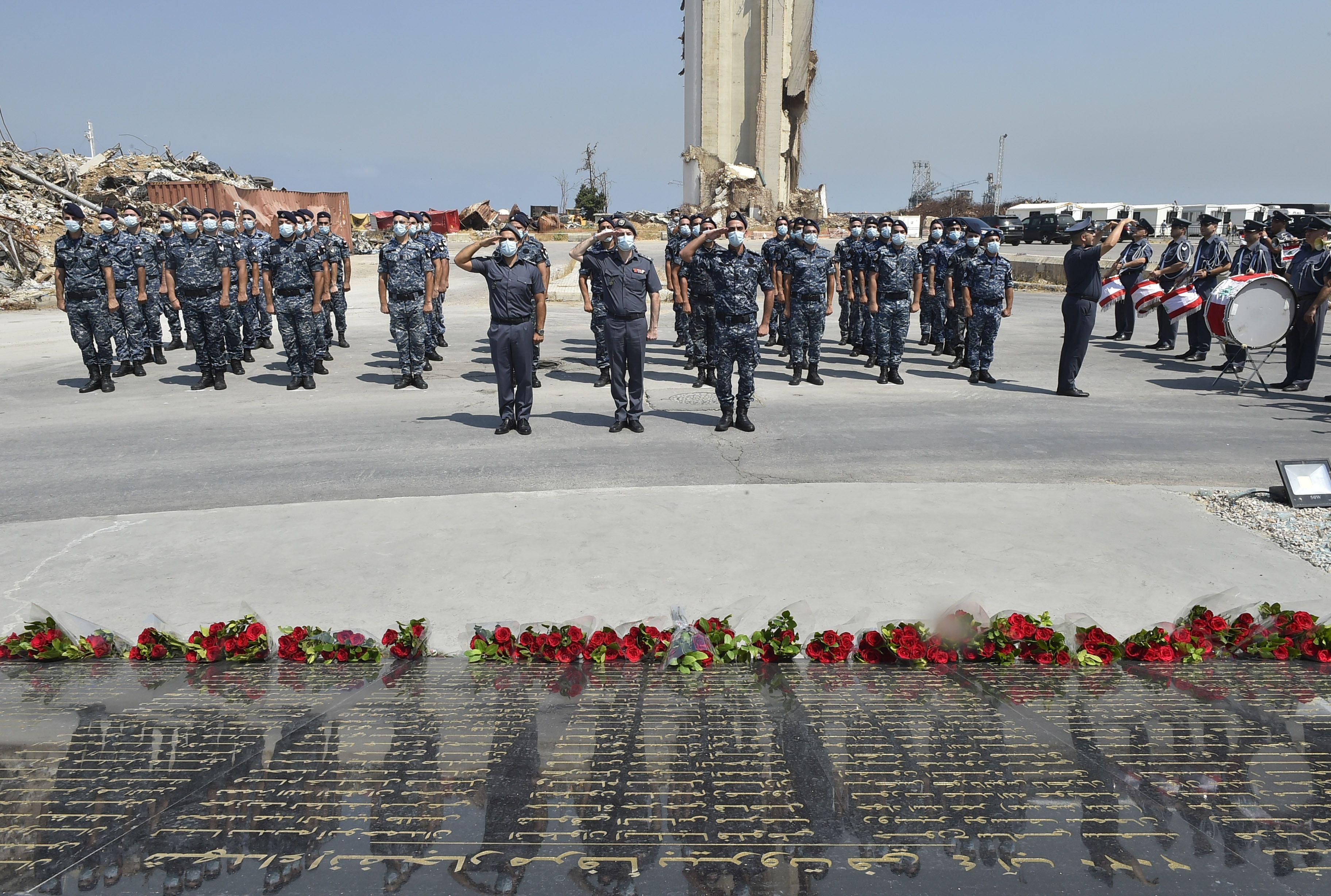 Lebanese Internal Security Forces gather in Martyrs' Square in Beirut and marched towards the Beirut Port, where the explosion took place, one year after the August 2020 massive explosion. Photo: Houssam Shbaro/Anadolu Agency via Getty Images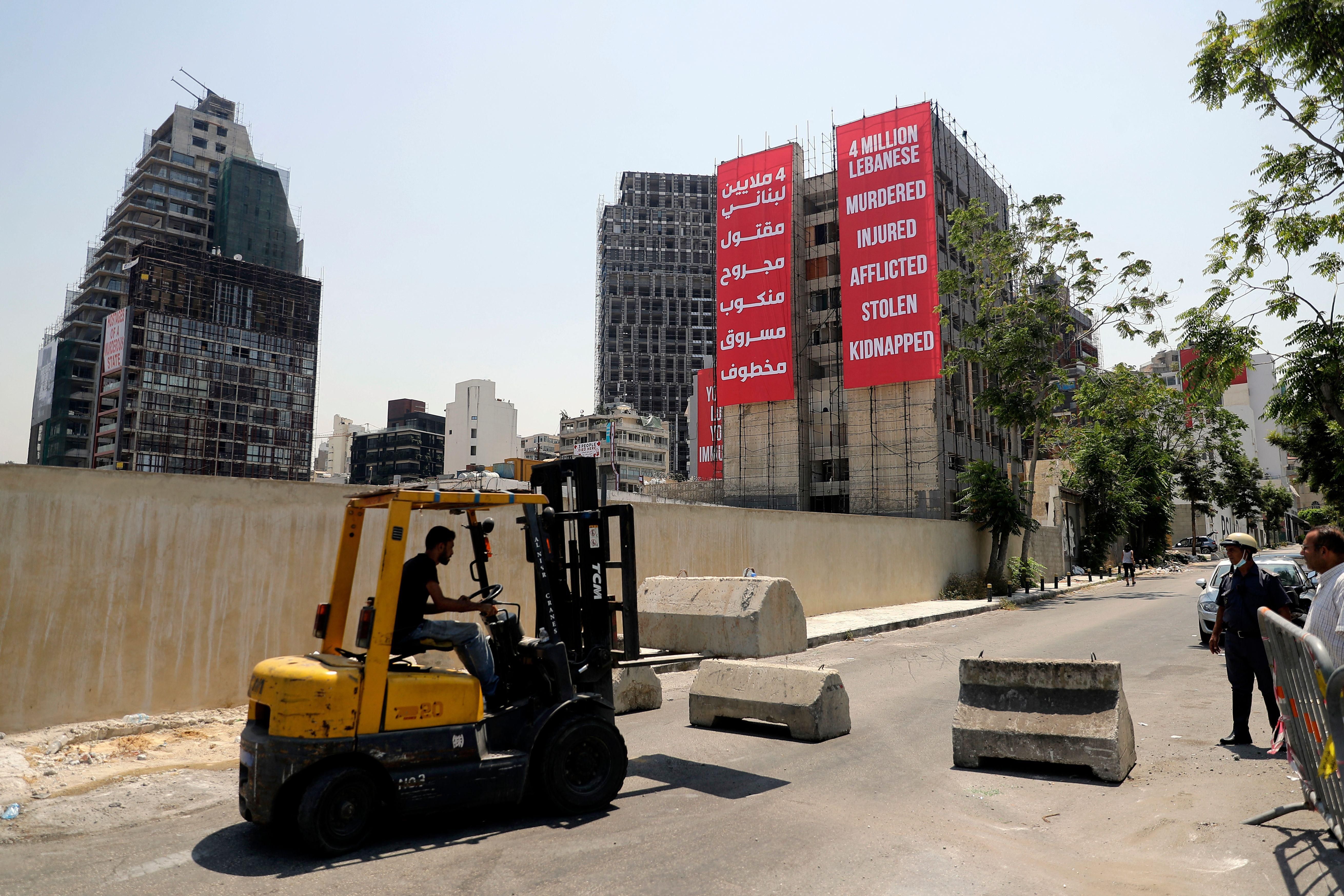 A truck blocks a road leading to the highway facing Beirut's harbor with banners hanging on a building damaged during last year's port blast. Photo: Joseph Eid/AFP via Getty Images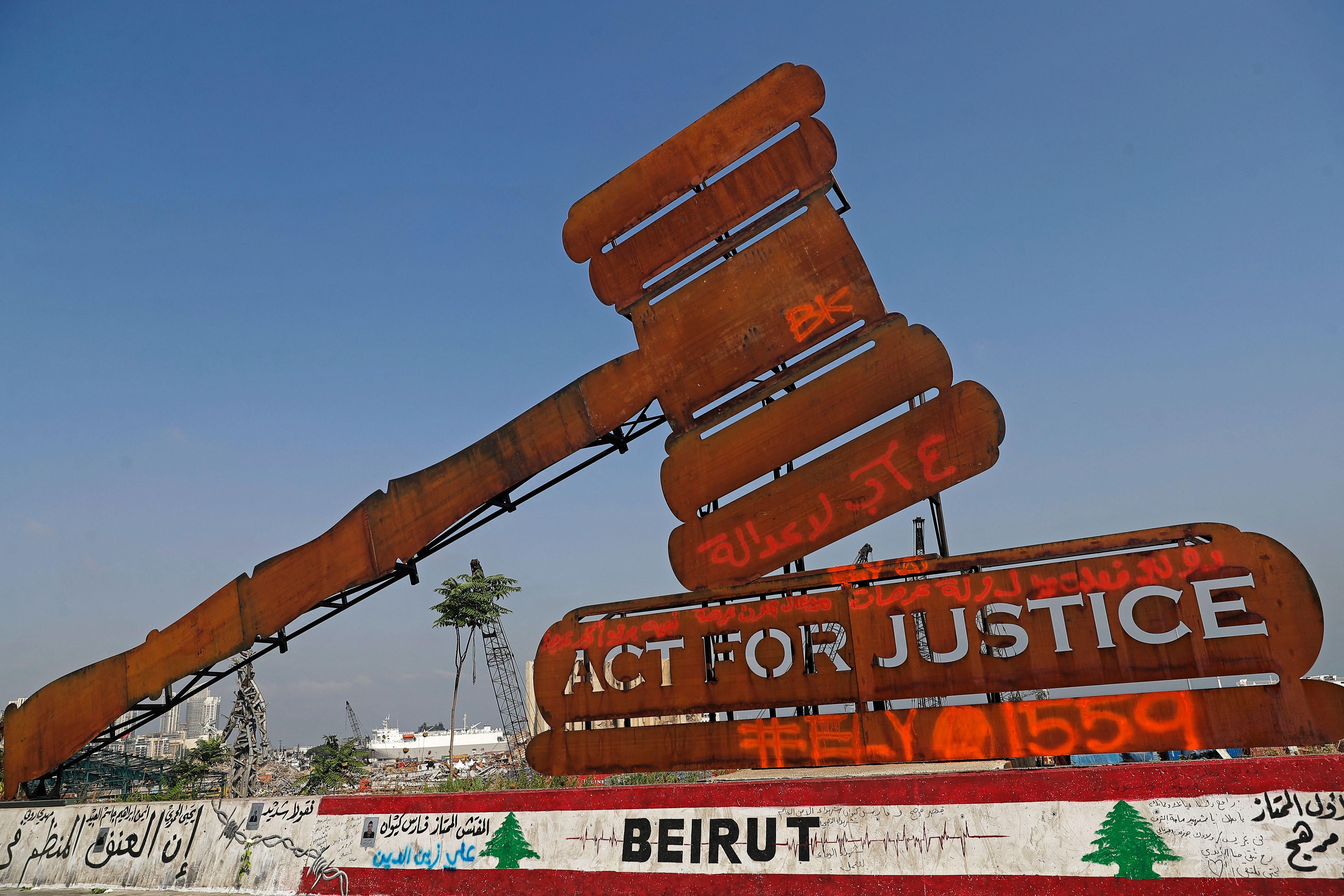 A gavel monument in front of the damaged grain silos in Beirut. Photo: Joseph Eid/AFP via Getty Images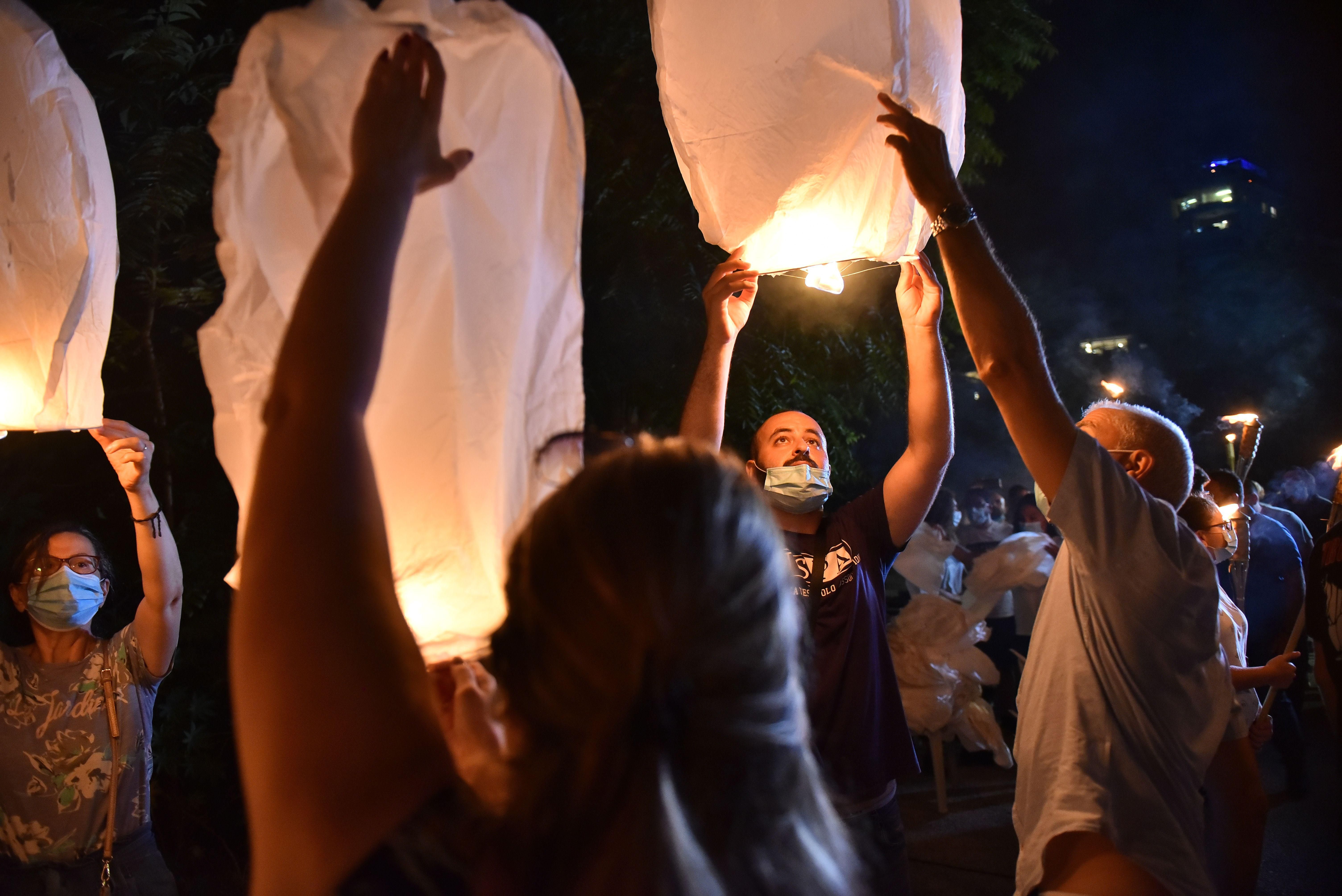 Supporters of the Free Patriotic Movement political party release white balloons to mark one year after the explosion. Photo: Fadel Itani/NurPhoto via Getty Images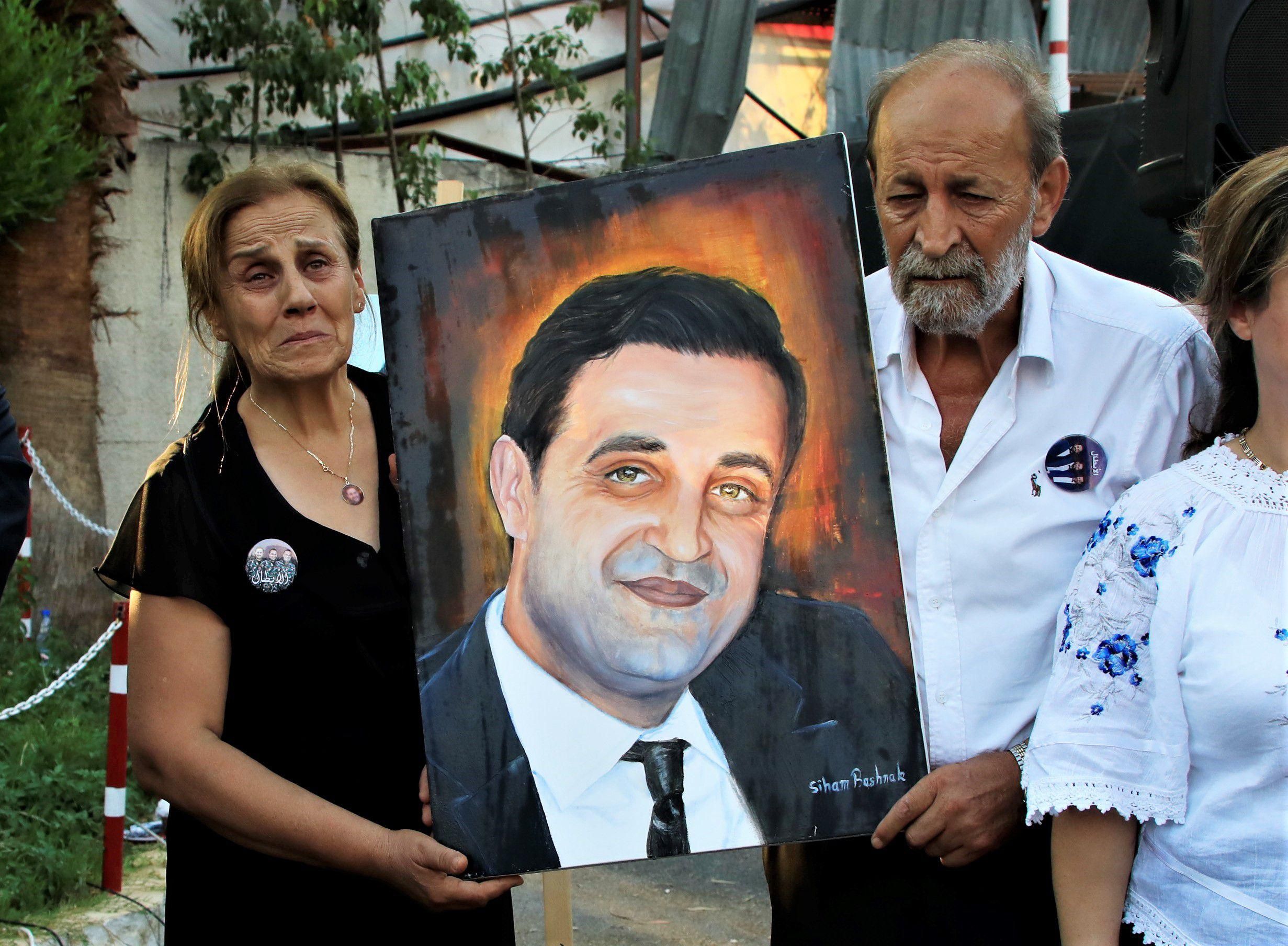 Family members of a firefighter martyr are offered his portrait at an art exhibition commemorating the martyrdom of 10 firefighters upon the first anniversary of the Beirut port blast. Photo: Liu Zongya/Xinhua via Getty Images
Go deeper: Lebanon's prime minister resigns in wake of deadly explosion