Show an ad before the article body starts. Desktop

The death toll from the mega-wildfires ravaging the U.S. West Coast has risen to 35, but most of the dozens of people reported missing from a massive blaze in southern Oregon have been found, per AP.
The big picture: Red flag warnings were in place from southern Oregon to Northern California Monday evening amid hot dry conditions. Smoke in Oregon, California and Washington is producing hazardous air quality in the states. The arrival of strong winds Sunday raised hopes of the air clearing and concerns that the blazes may spread. A record 3.1 million acres has burned in California this year, and the fires have razed hundreds of thousands of acres in Oregon and Washington.
Show ads after 50 words.. Desktop

---
Oregon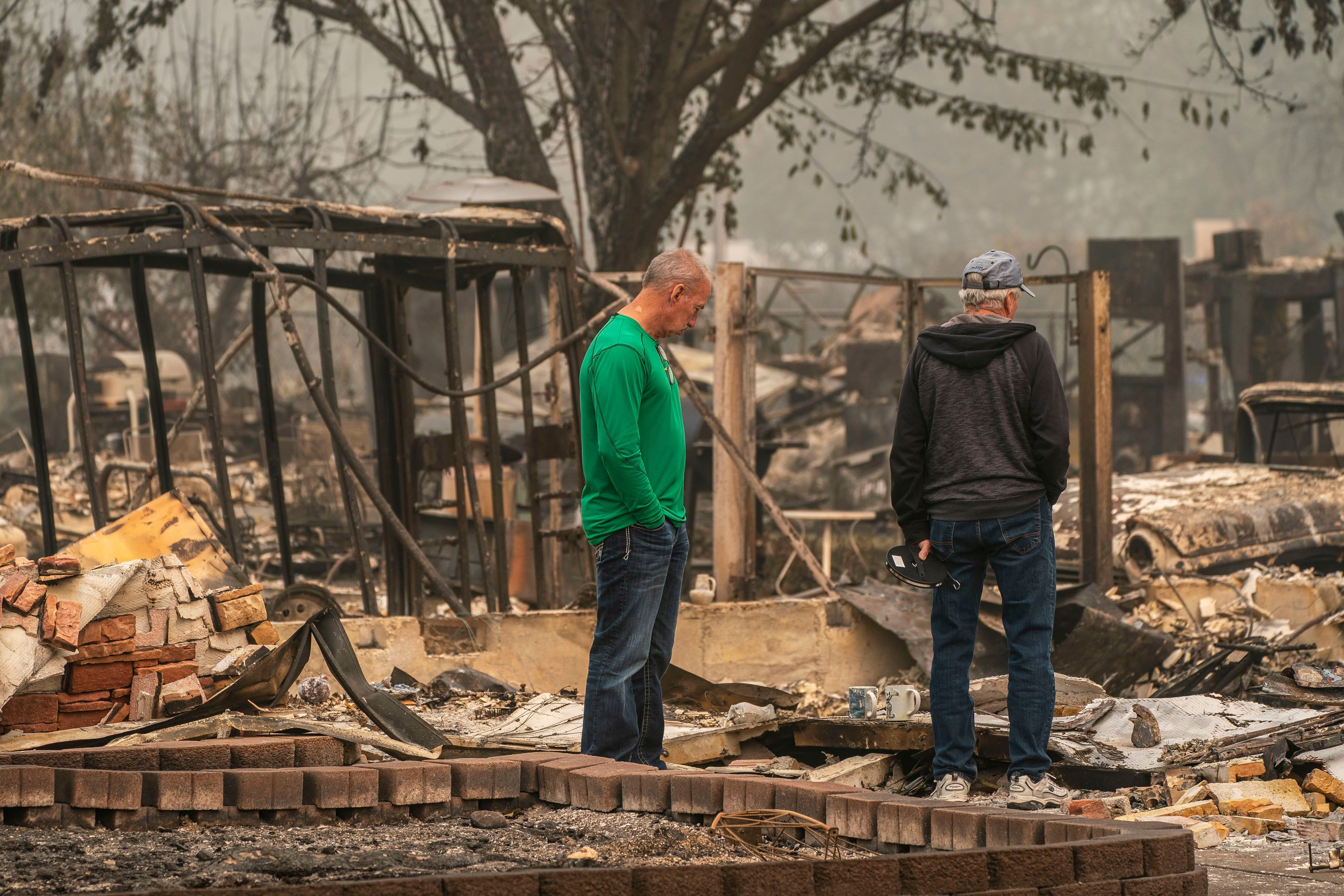 Homeowners survey their property in a neighborhood destroyed by wildfire on in Talent on Sept. 13. Photo: David Ryder/Getty Images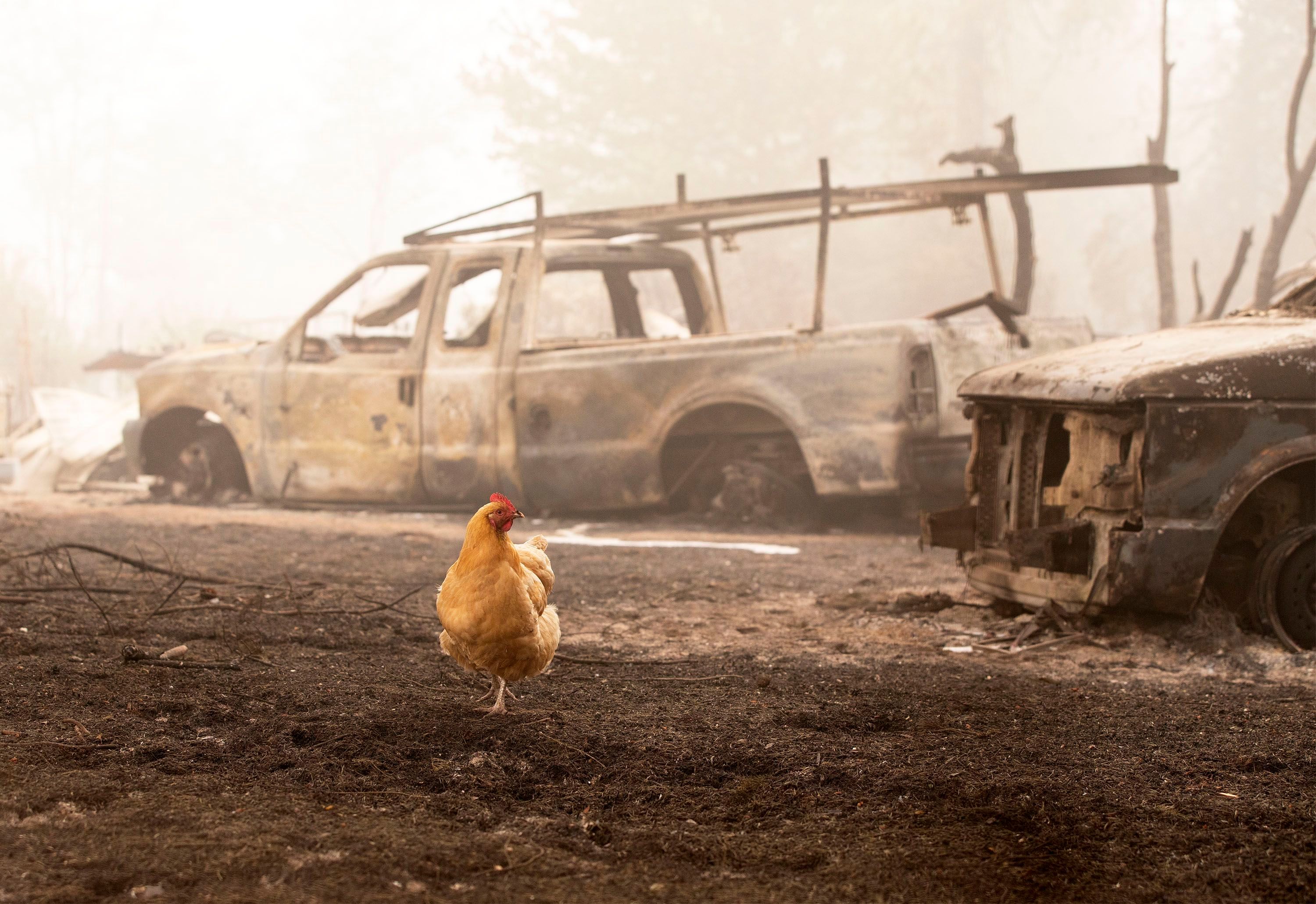 The charred remains from the Beachie Creek Fire near the destroyed Oregon Department of Forestry, North Cascade District Office in Lyons on Sept. 13. Photo: Rob Schumacher/POOL/AFP via Getty Images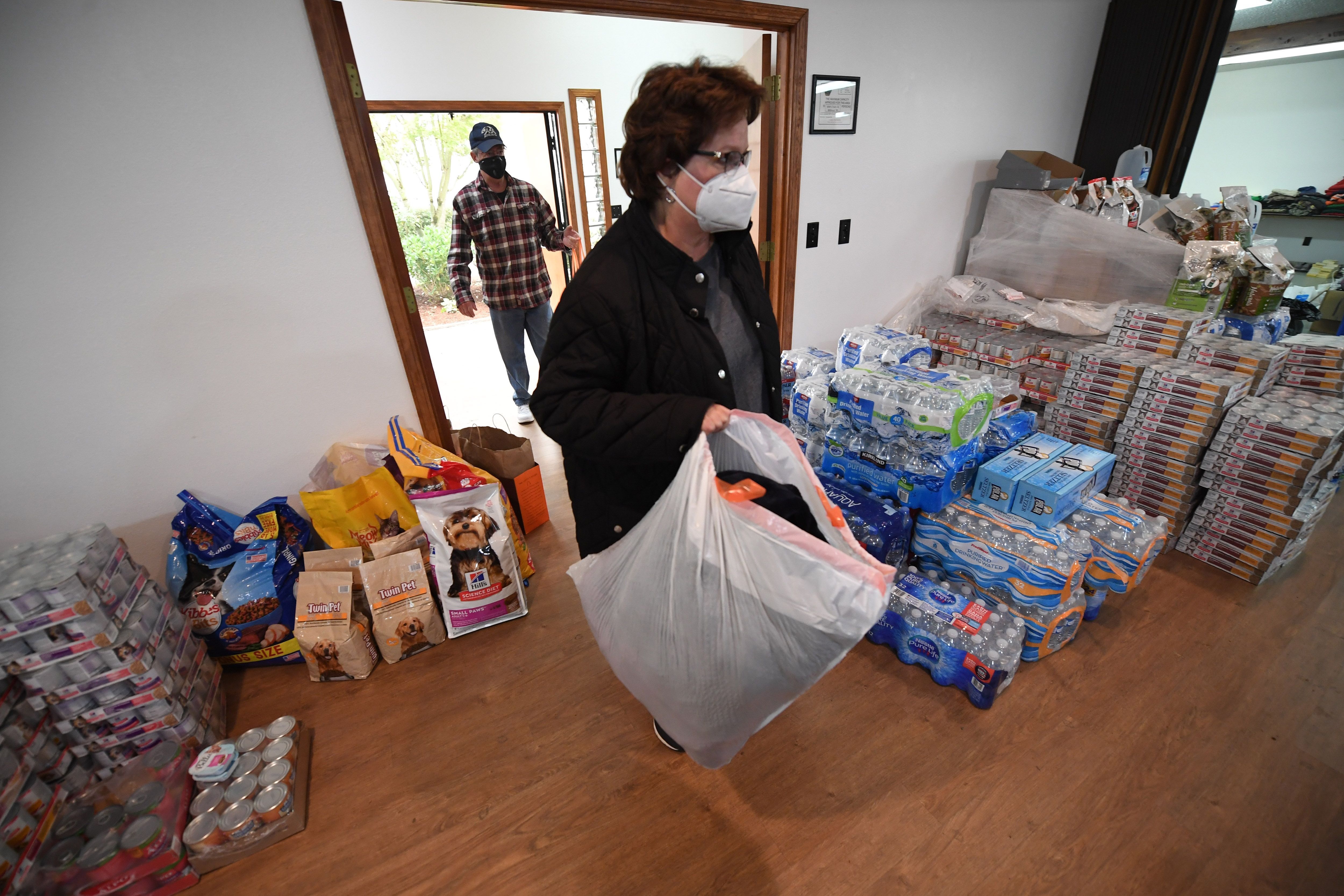 A woman drops off donations for residents evacuated from the Riverside Fire at the Clackamas County Fairgrounds in Canby Sept. 13. Photo: Robyn Bec/AFP via Getty Images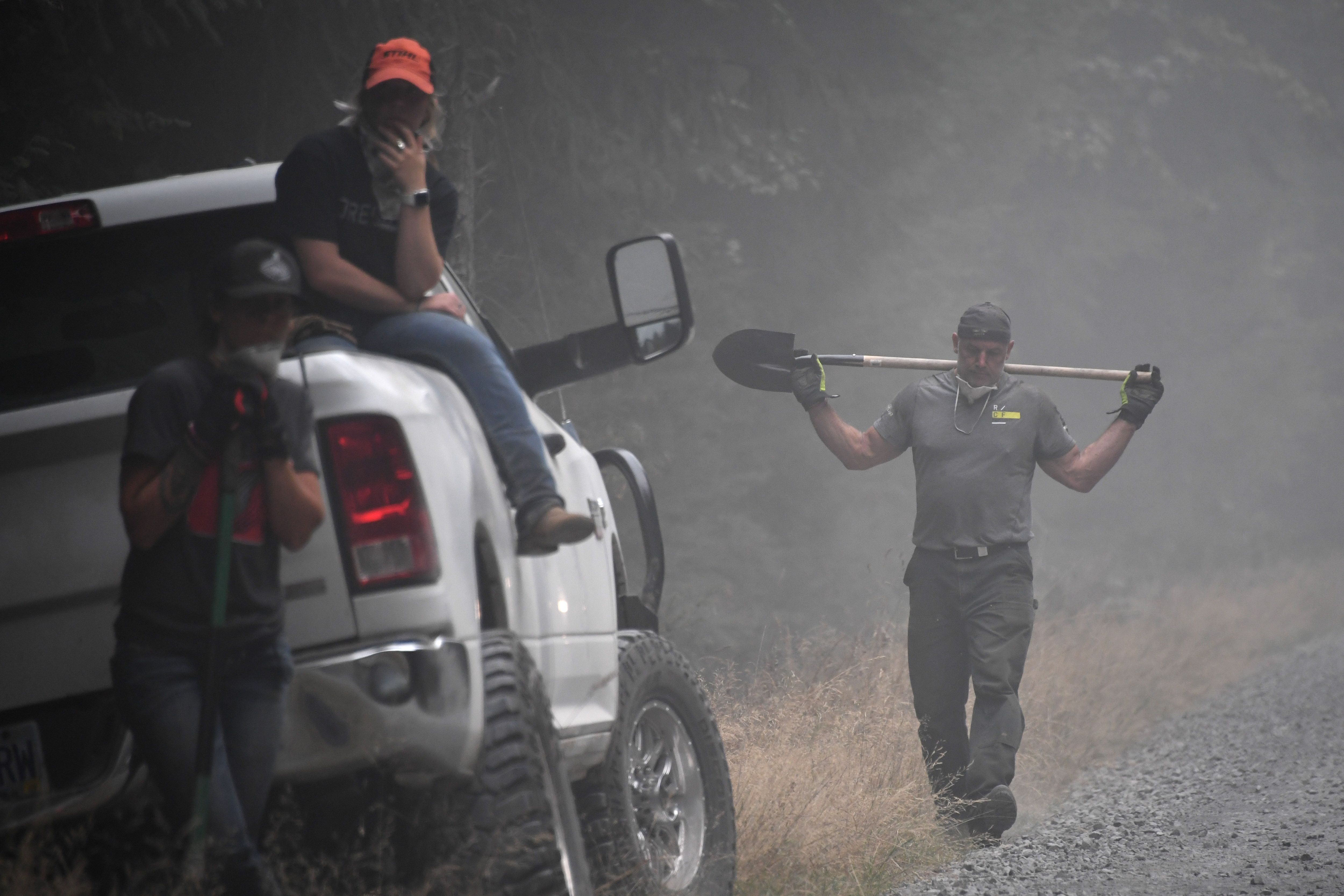 A resident who's been helping to put out hotspots in Molalla on Sept. 13. Photo: Robyn Beck/AFP via Getty Images
California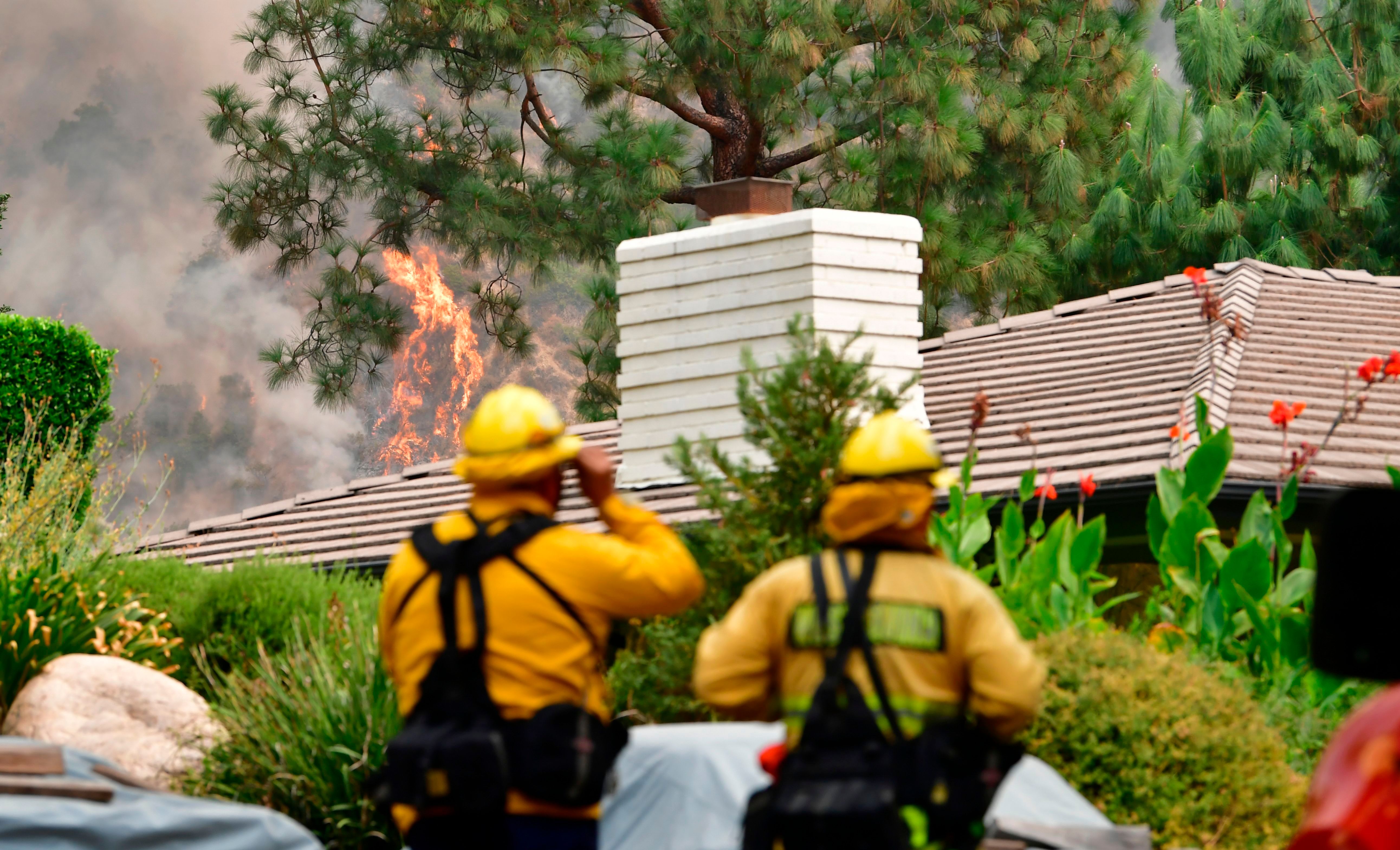 Firefighters on Sept. 13 keep an eye on the Bobcat Fire as it burns on a hillside behind homes in Arcadia. Photo: Frederic J. Brown/AFP via Getty Images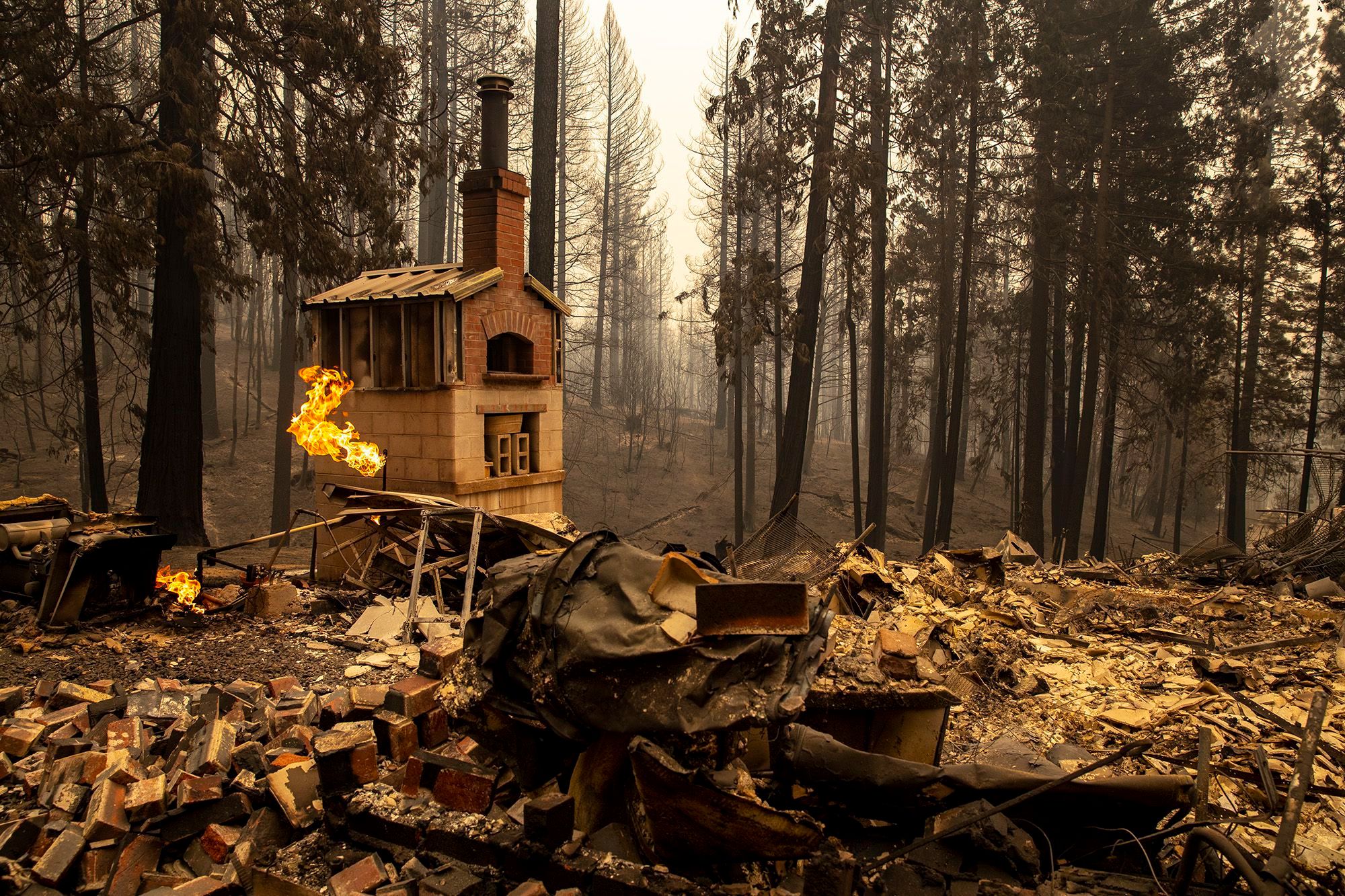 Propane gas burns at a home destroyed in the North Complex fire on Sept. 11 in Berry. Photo: Brian van der Brug / Los Angeles Times via Getty Images
The #BobcatFire is now 33,312 acres with 6% containment. Due to increased fire activity, crews conducted strategic firing operations around Chantry Flat to the south on Santa Anita Canyon Road. Firefighters were successful in containing spot fires near Buckhorn Flat and HWY 2. pic.twitter.com/l9kVSAWQeM

— Angeles_NF (@Angeles_NF) September 14, 2020
#ElDoradoFire Update

Acres: 14,283
Containment: 44%
Personnel: 1,319
Injuries: 10
Evacuated: 7,236
Homes damaged: 2
Homes destroyed: 4
Outbuildings damaged: 4
Outbuildings destroyed: 6

More: https://t.co/GQgLVT8nlq @SBCOUNTYFIRE @CALFIREBDU @CHP_San_Berdoo @sbcountysheriff pic.twitter.com/kePABSKYIq

— San Bernardino National Forest (@SanBernardinoNF) September 14, 2020
Washington
As another day of challenging firefighting begins, crews are confronting 35 large #wildfires burning 1,626,821 acres across Oregon & Washington with:

—8,527 Fire personnel
—208 Crews
—606 Engines
—65 Helicopters

Please be safe out there! pic.twitter.com/JE3g39WyOY

— Forest Service NW (@ForestServiceNW) September 13, 2020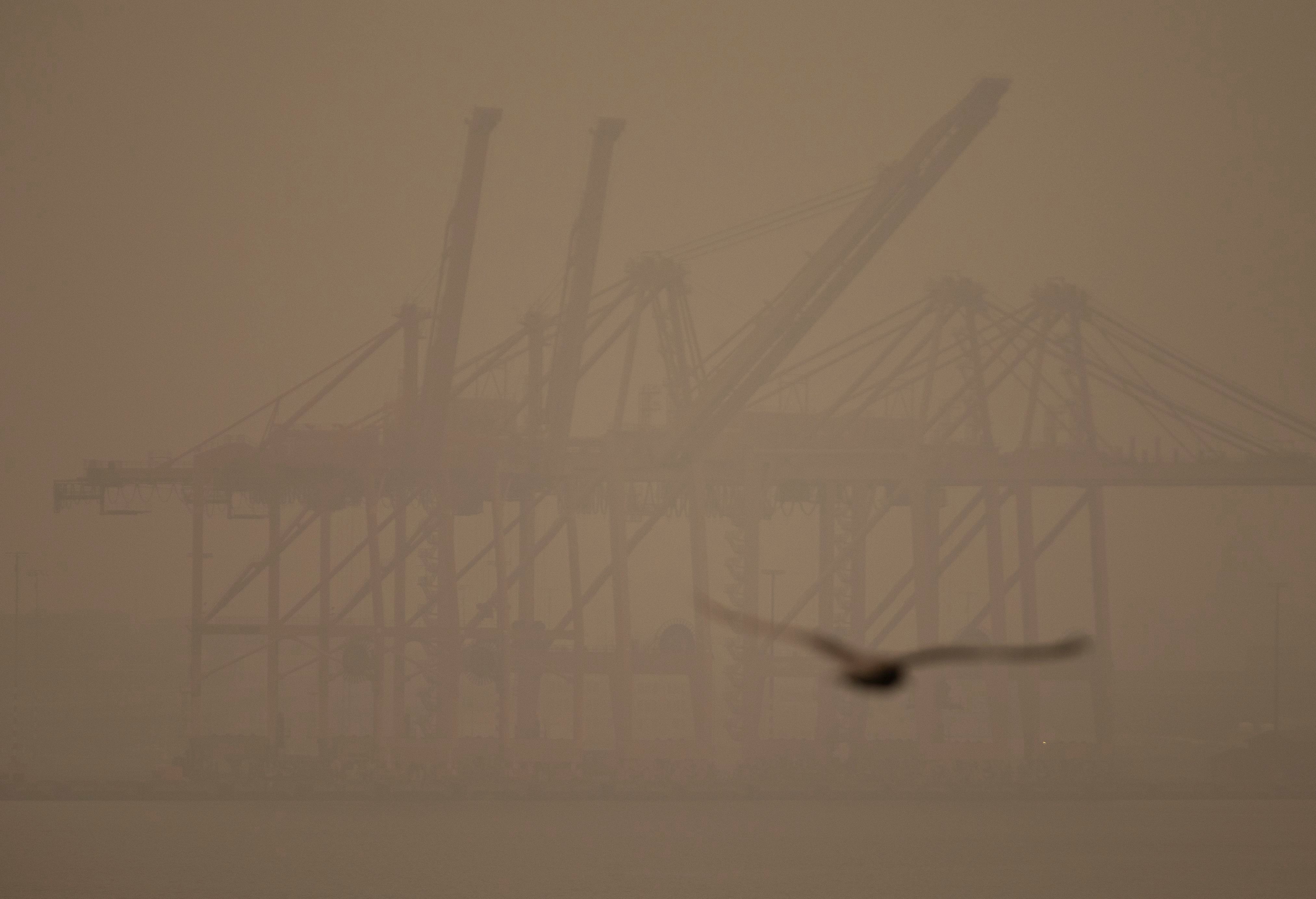 A seagull flies past cranes on Harbor Island as smoke from wildfires fills the air on Sept. 12 in Seattle, Washington. Photo: Lindsey Wasson/Getty Images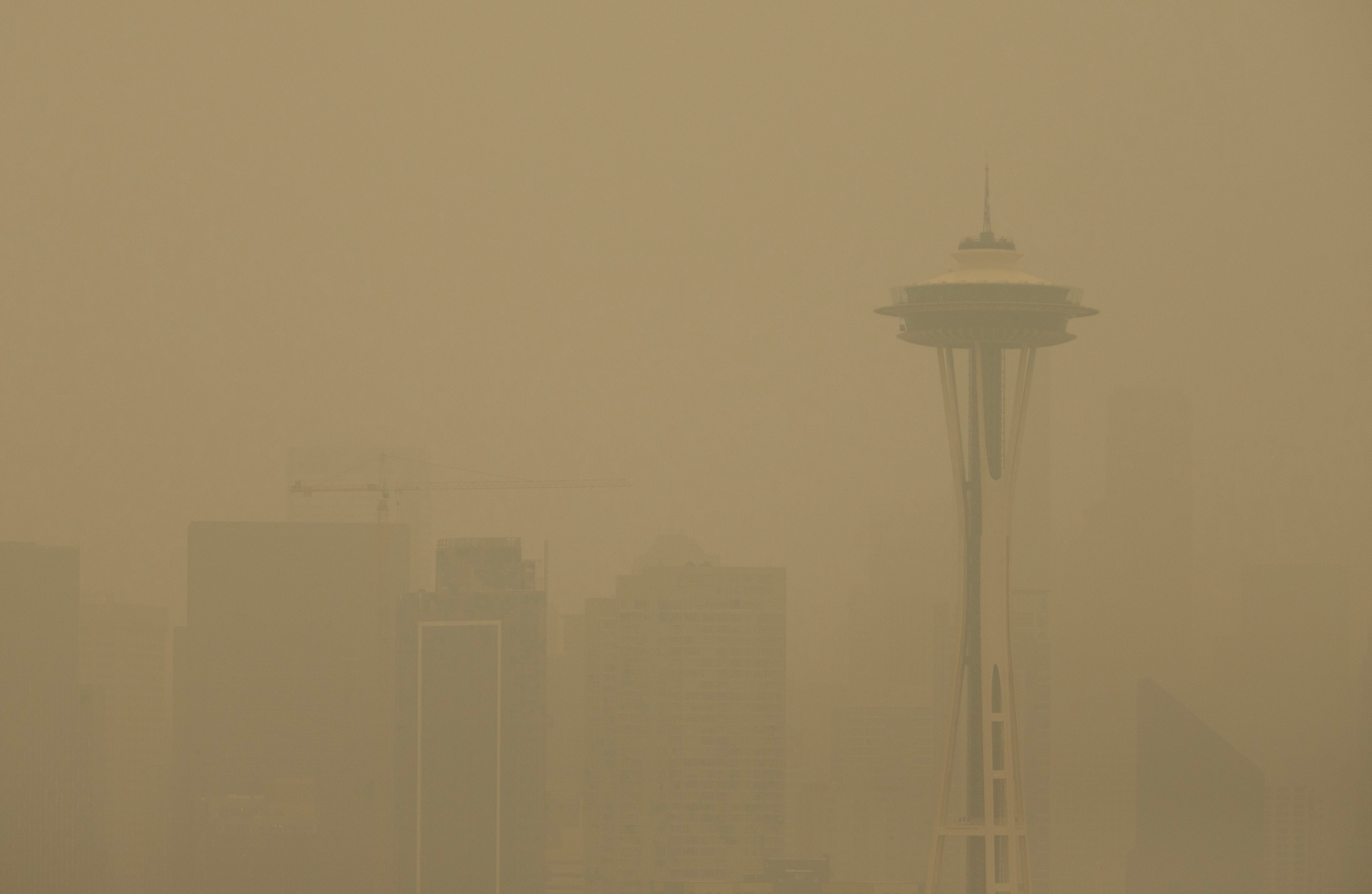 Smoke from wildfires obscure the Space Needle and the Seattle skyline on Sept. 12 in Seattle, Washington. Photo: Lindsey Wasson/Getty Images
Here are nearly 4 days worth of satellite images showing the journey of the smoke. Initially, it was pulled over the ocean by offshore flow. It was then caught up by westerly winds and pushed back onshore. An incoming system is now gradually pushing it to our east. #wawx pic.twitter.com/10F84yE1xp

— NWS Seattle (@NWSSeattle) September 13, 2020