Show an ad before the article body starts. Desktop

Thousands of people have rallied in cities across Brazil to protest President Jair Bolsonaro's handling of the COVID-19 pandemic, which has killed some 460,000 people in the country.
Show ads after 10 words.. Desktop

The big picture: The far-right leader has constantly downplayed the pandemic as cases soar and medical supplies run short in overstretched hospitals. Saturday's protests, organized by leftist parties, unions and student groups, were remained peaceful in most cities, but police fired tear gas and rubber bullets in the northeastern city of Recife, per Reuters.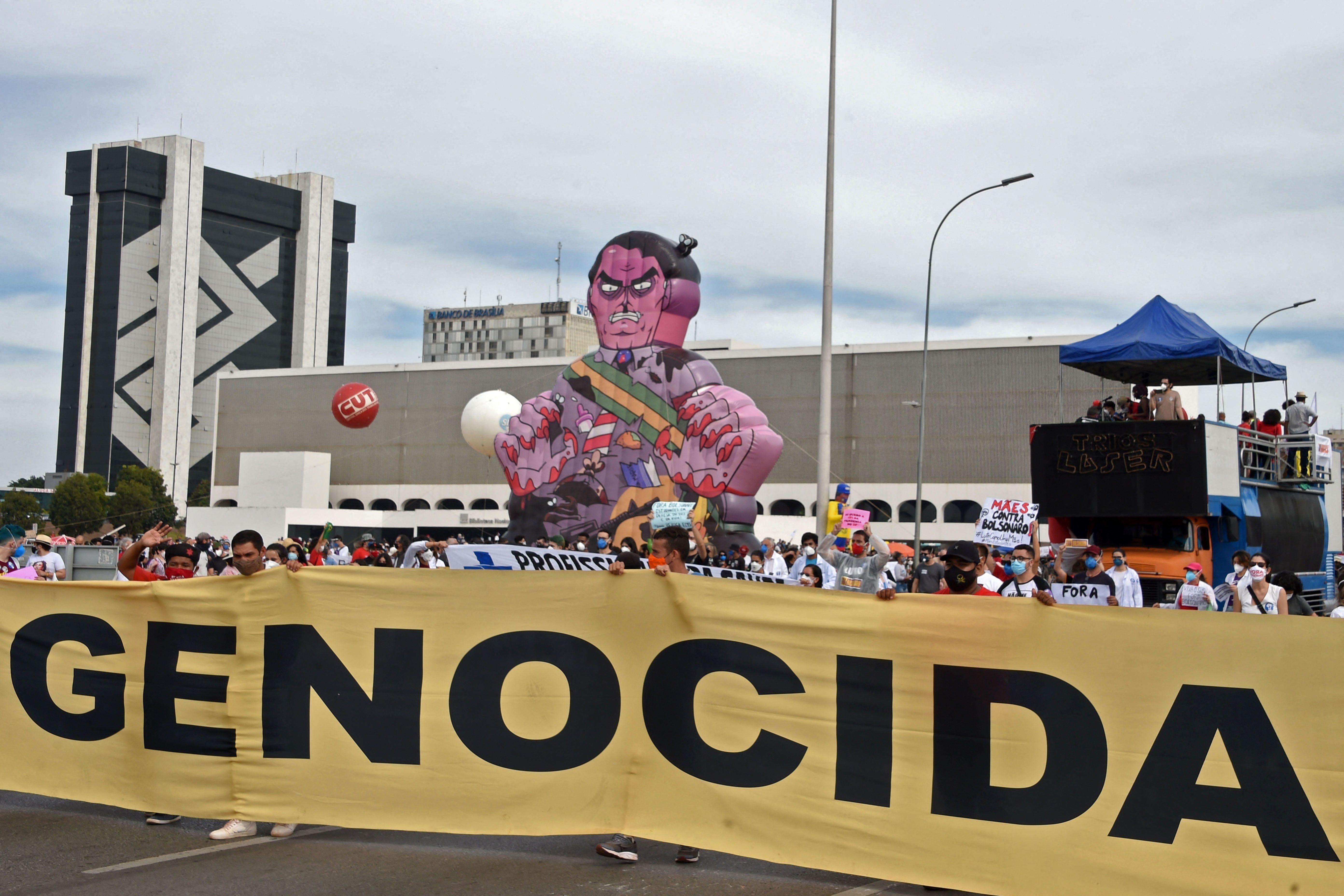 Members of opposition parties and social movements participate in a protest while displaying a large inflatable caricature of the president in the country's capital, Brasilia, on May 29. Evaristo Sa/AFP via Getty Images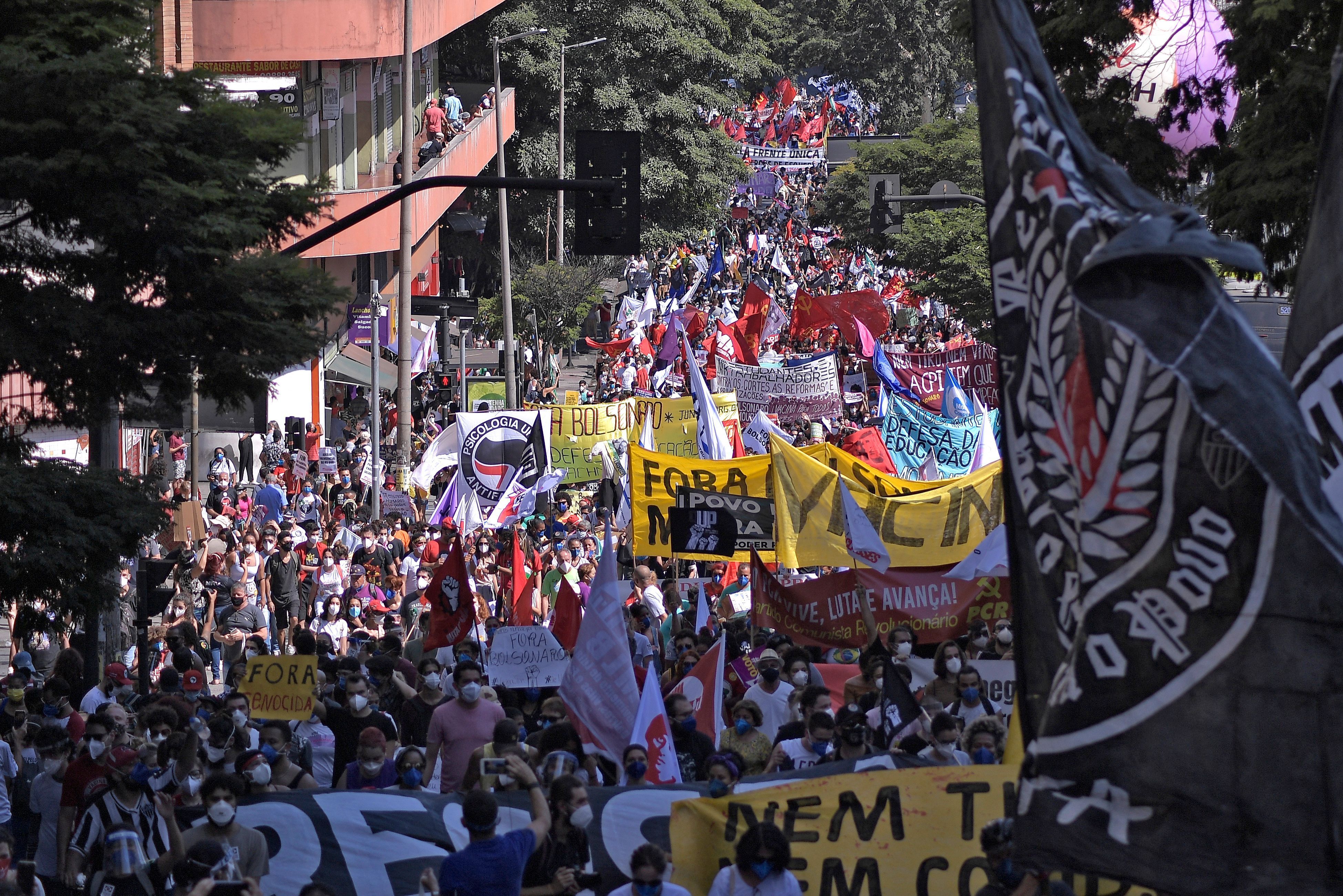 Anti-Bolsonaro protesters in Belo Horizonte, the capital of southeastern Brazil's Minas Gerais state, on May 29. Photo: Douglas Magno/AFP via Getty Images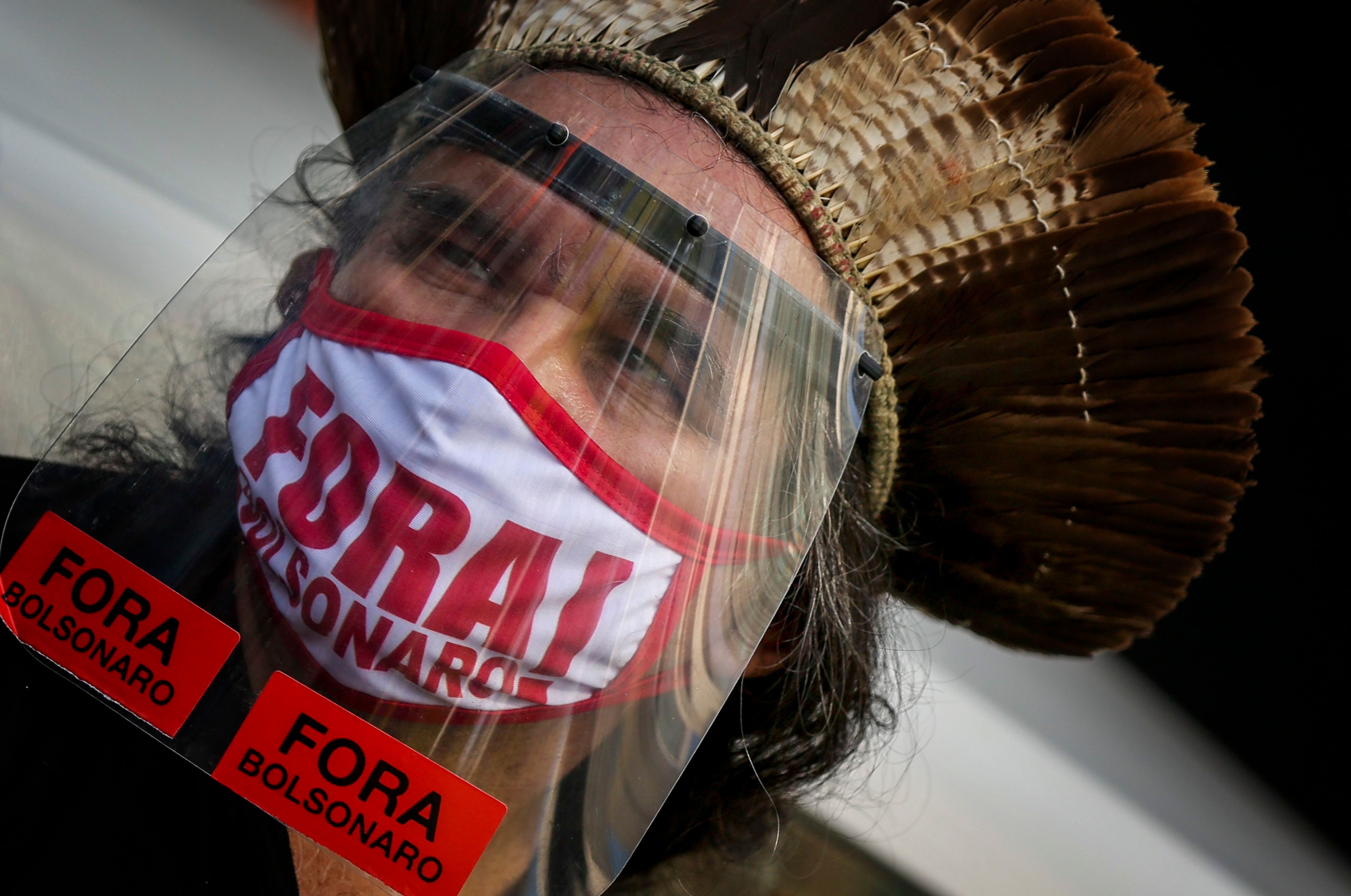 A demonstrator wears a protective face mask that states in Portuguese: "Bolsonaro out" during a rally May 29 in Rio de Janeiro. Photo: Buda Mendes/Getty Images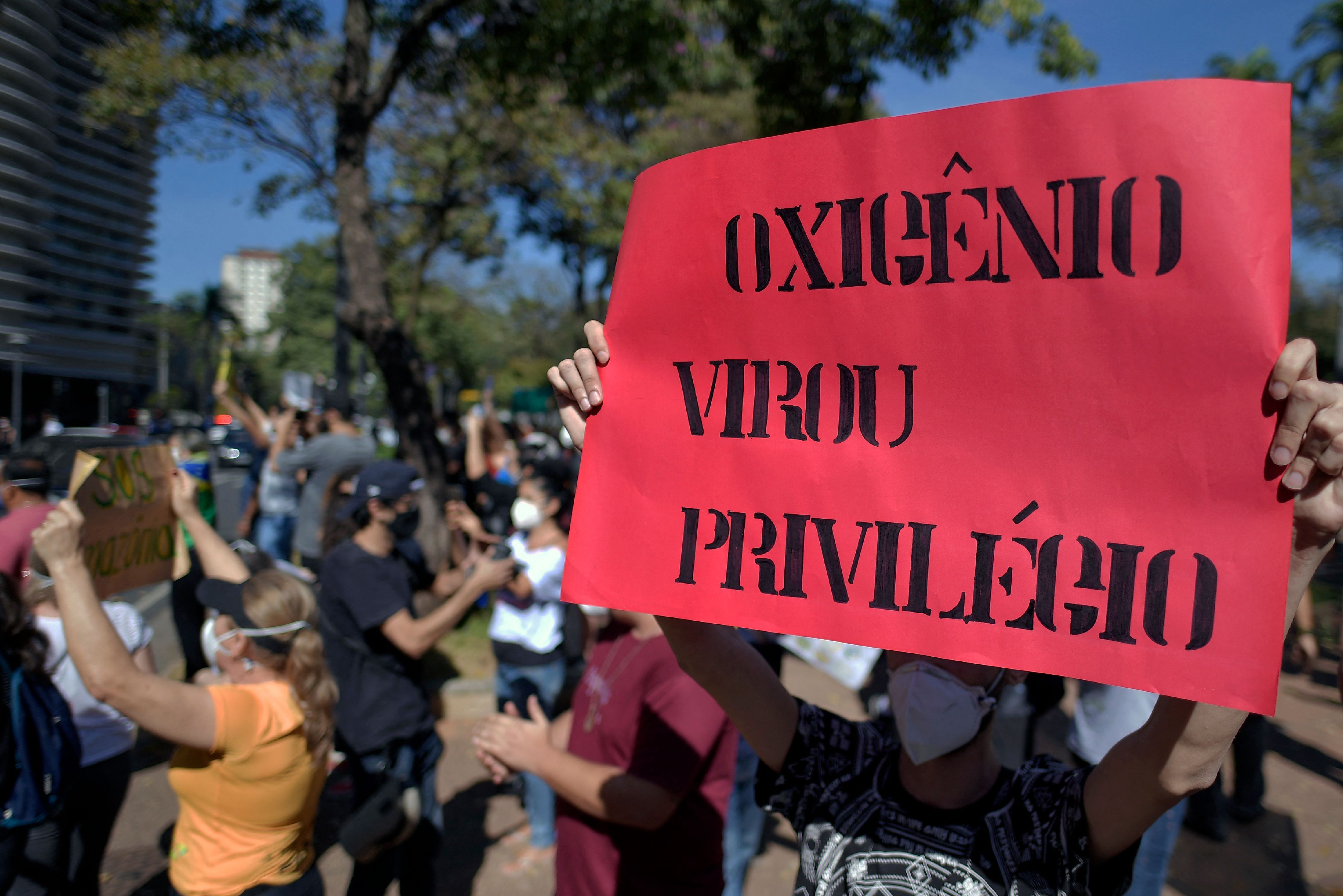 A demonstrator holds a sign stating that oxygen has became a privilege during a protest a at the Praca da Liberdade in Belo Horizonte on May 29. Photo: Douglas Magno/AFP via Getty Images
Go deeper: Brazilian Senate launches probe into government's handling of pandemic
Keep reading...
Show less