Show an ad before the article body starts. Desktop

People across the U.S. rallied into the night Tuesday, cheering, hugging and crying tears of relief after a jury found former Minneapolis police officer Derek Chauvin guilty in the murder of George Floyd.
Show ads after 10 words.. Desktop

Driving the news: After Chauvin was found guilty of second-degree murder, third-degree murder and second-degree manslaughter, Floyd family lawyer Ben Crump tweeted, "GUILTY! Painfully earned justice has finally arrived for George Floyd's family. ... Justice for Black America is justice for all of America!"
---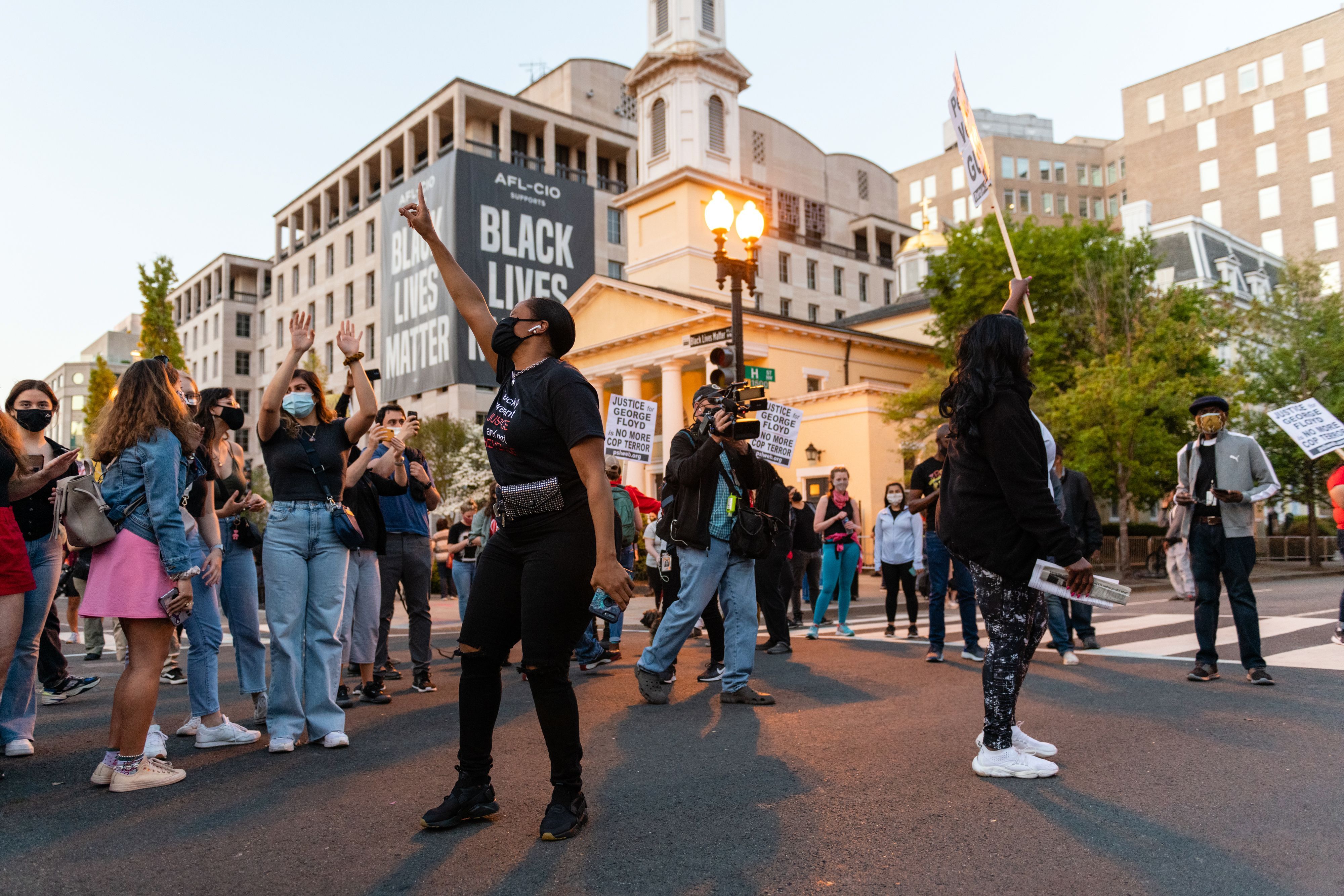 Celebrations at the verdict in Black Lives Matter Plaza in Washington, D.C. Photog: Eric Lee/Bloomberg via Getty Images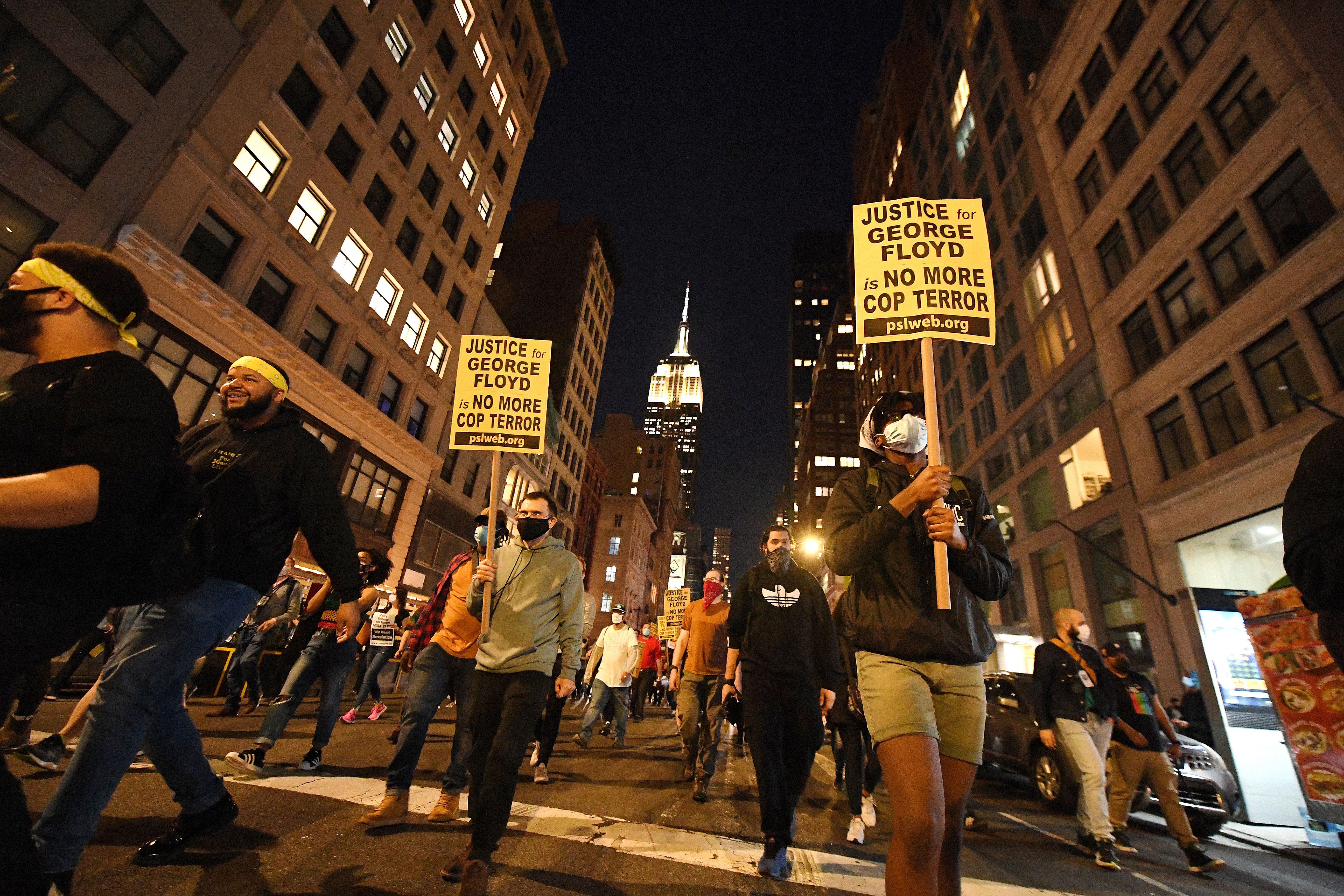 People march in New York City. Photo: Kevin Mazur/Getty Imagesgeo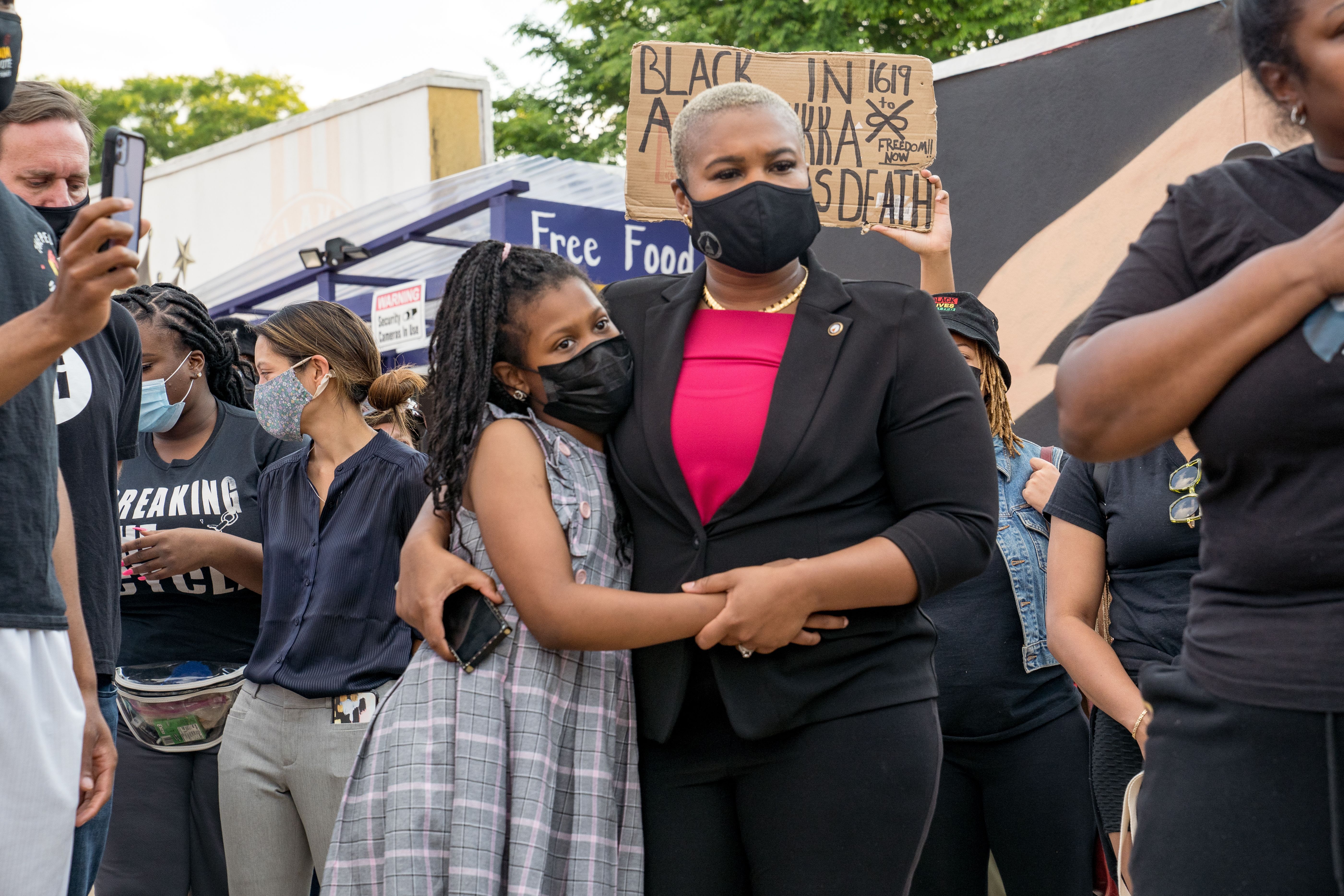 Georgia state Rep. Erica Thomas hugs her daughter in Atlanta. Photo: Megan Varner/Getty Images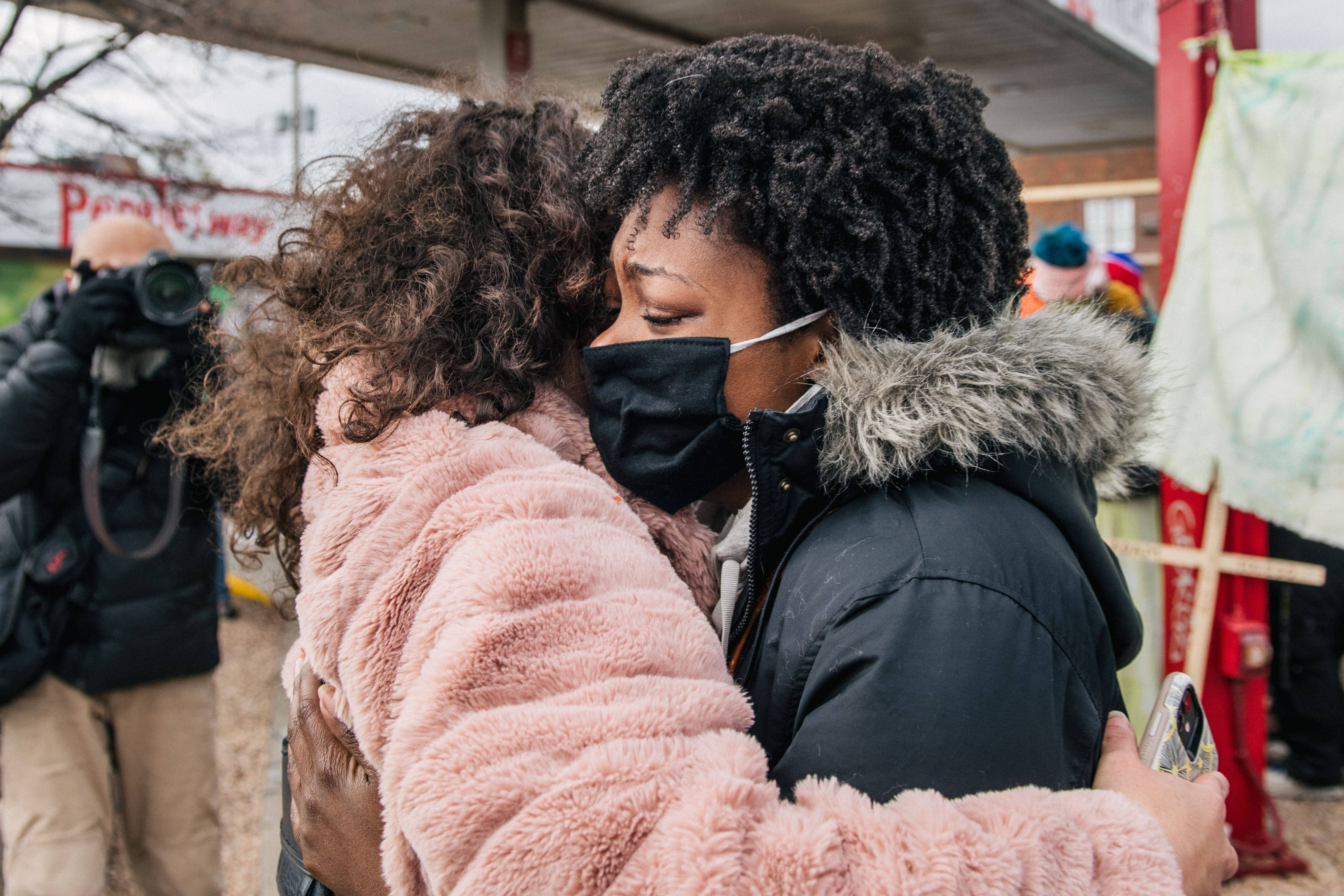 Patience Zelanga is embraced after hearing the verdict in Minneapolis, Minn. Photo: Brandon Bell/Getty Images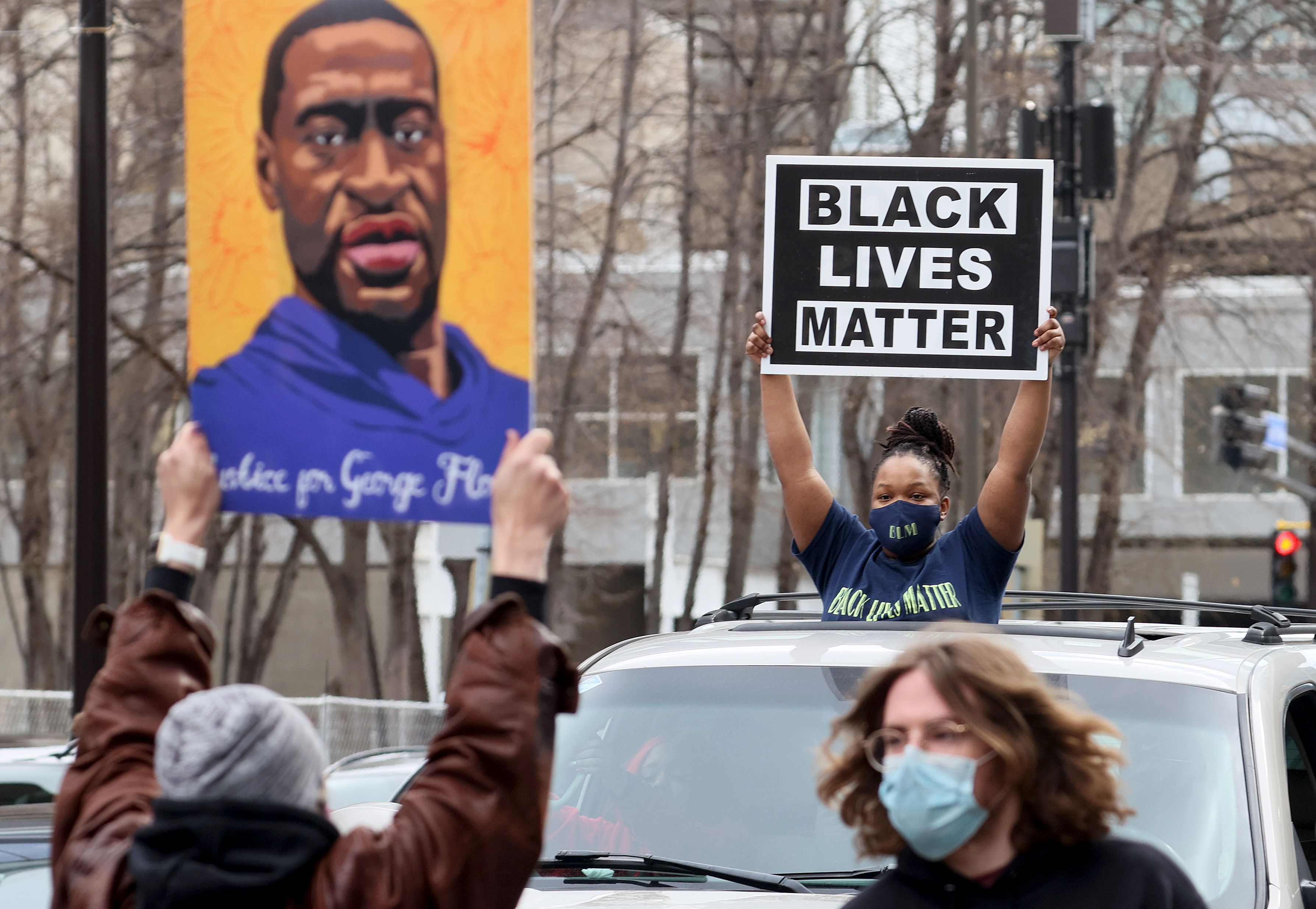 People in Minneapolis, Minn., blare their horns and cheer after the verdict was read. Photo: Scott Olson/Getty Images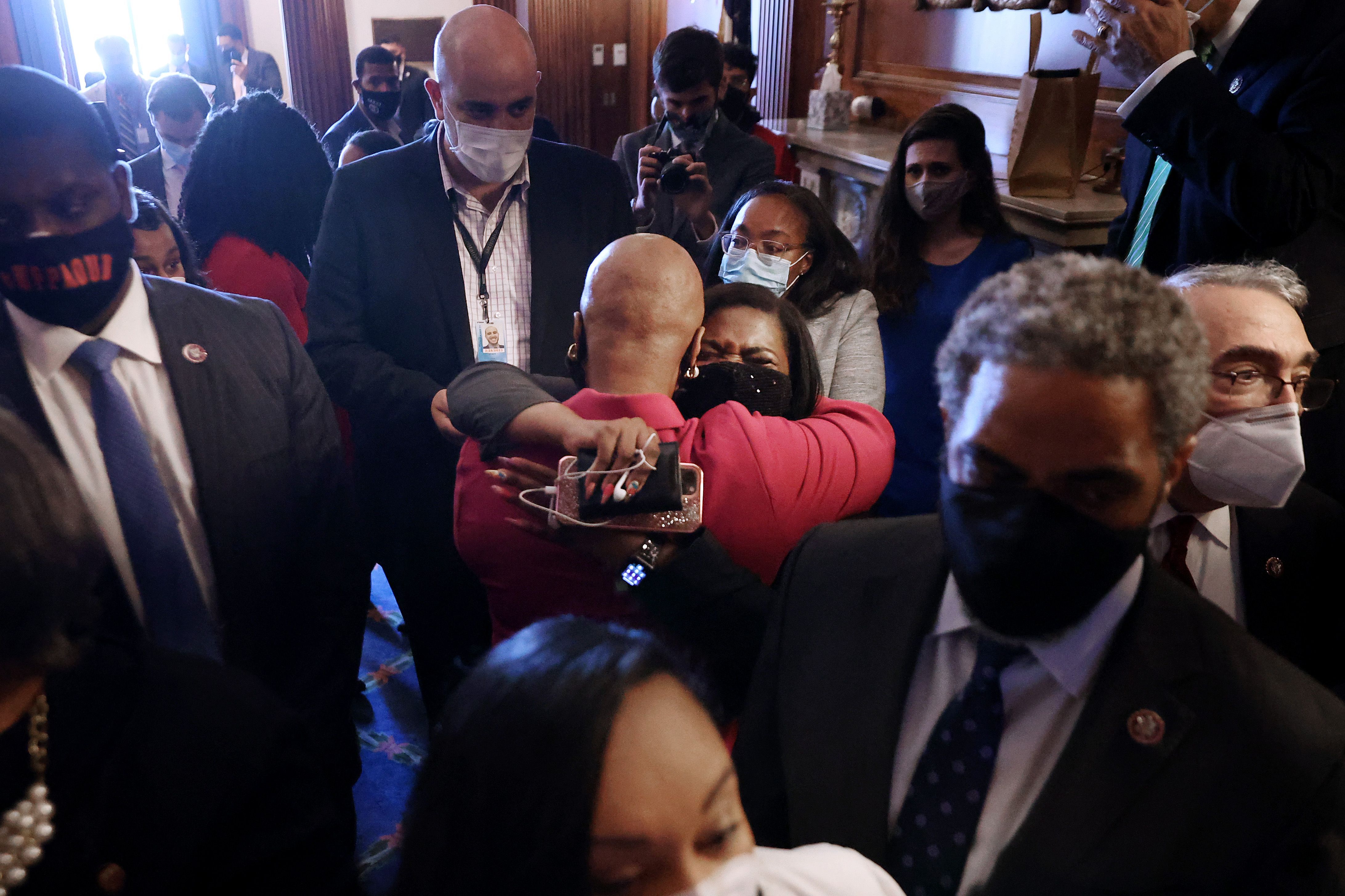 Rep. Cori Bush embraces Rep. Ayanna Pressley as members of the Congressional Black Caucus react to the verdict at the U.S. Capitol. Photo: Chip Somodevilla/Getty Images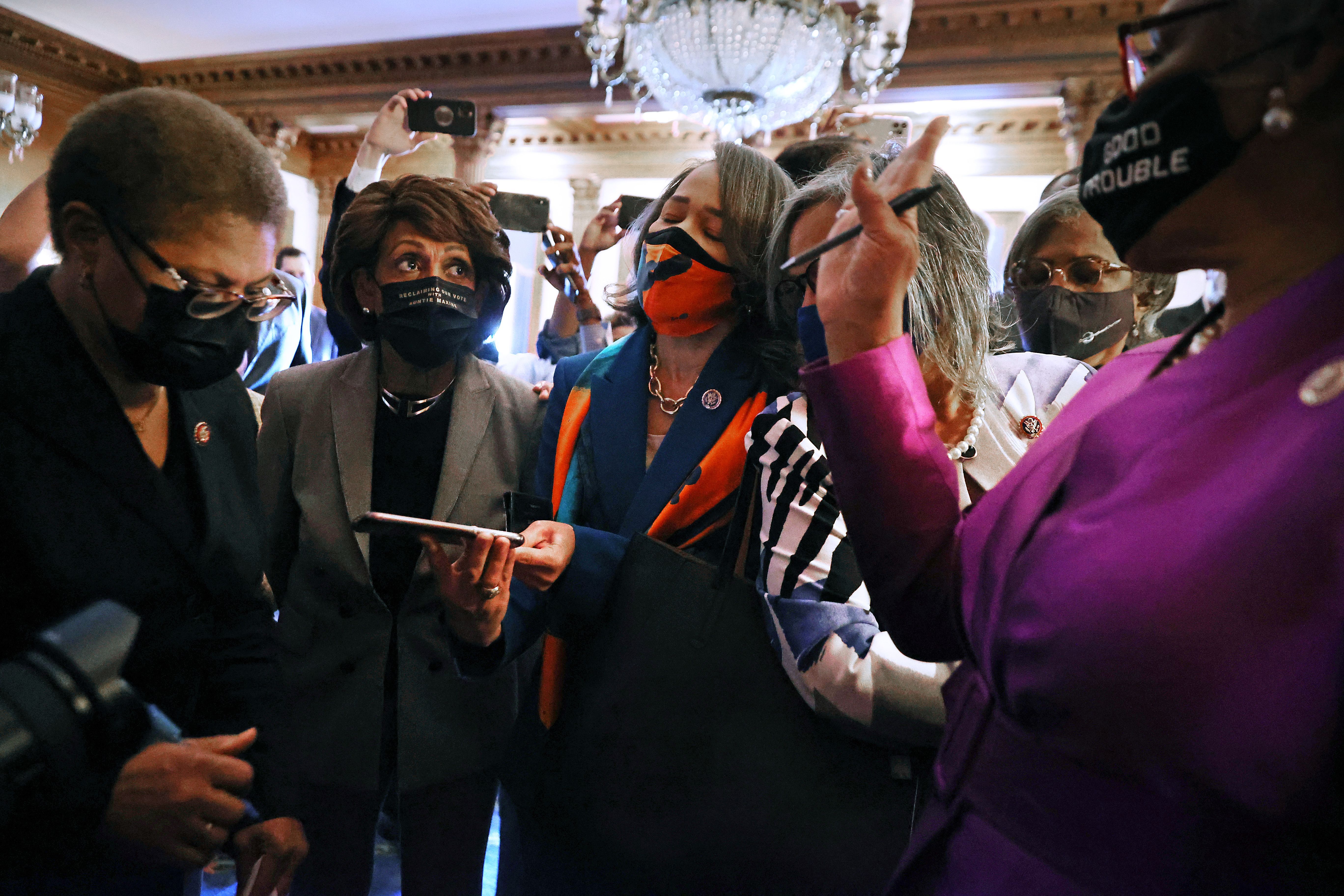 Members of the Congressional Black Caucus, including Reps. Karen Bass, Rep. Maxine Waters, Rep. Lisa Blunt Rochester, and caucus chair Rep. Joyce Beatty react to the verdict at the U.S. Capitol. Photo: Chip Somodevilla/Getty Images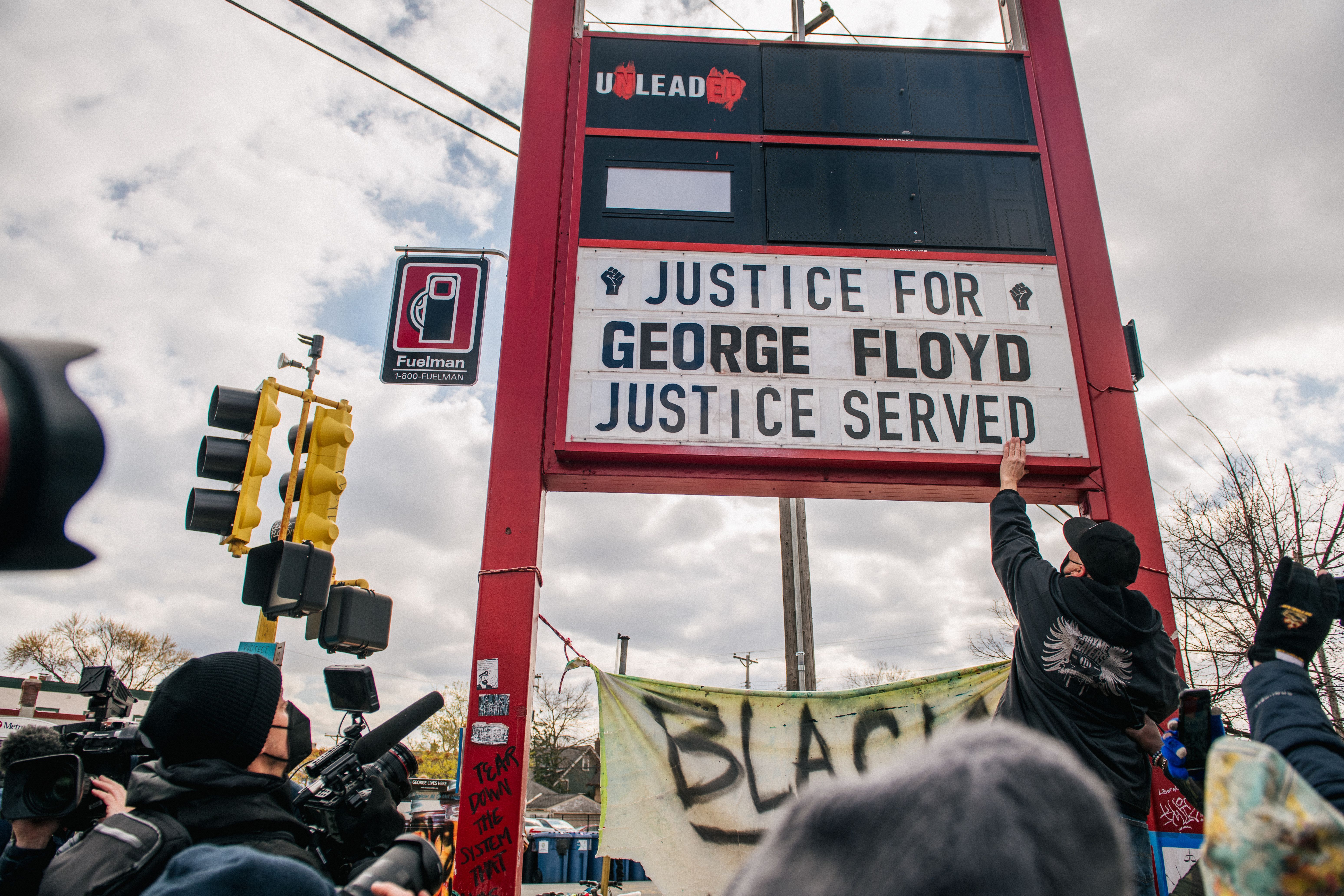 A sign at the intersection of 38th St. and Chicago Ave. in Minneapolis, Minn. Photo: Brandon Bell/Getty Images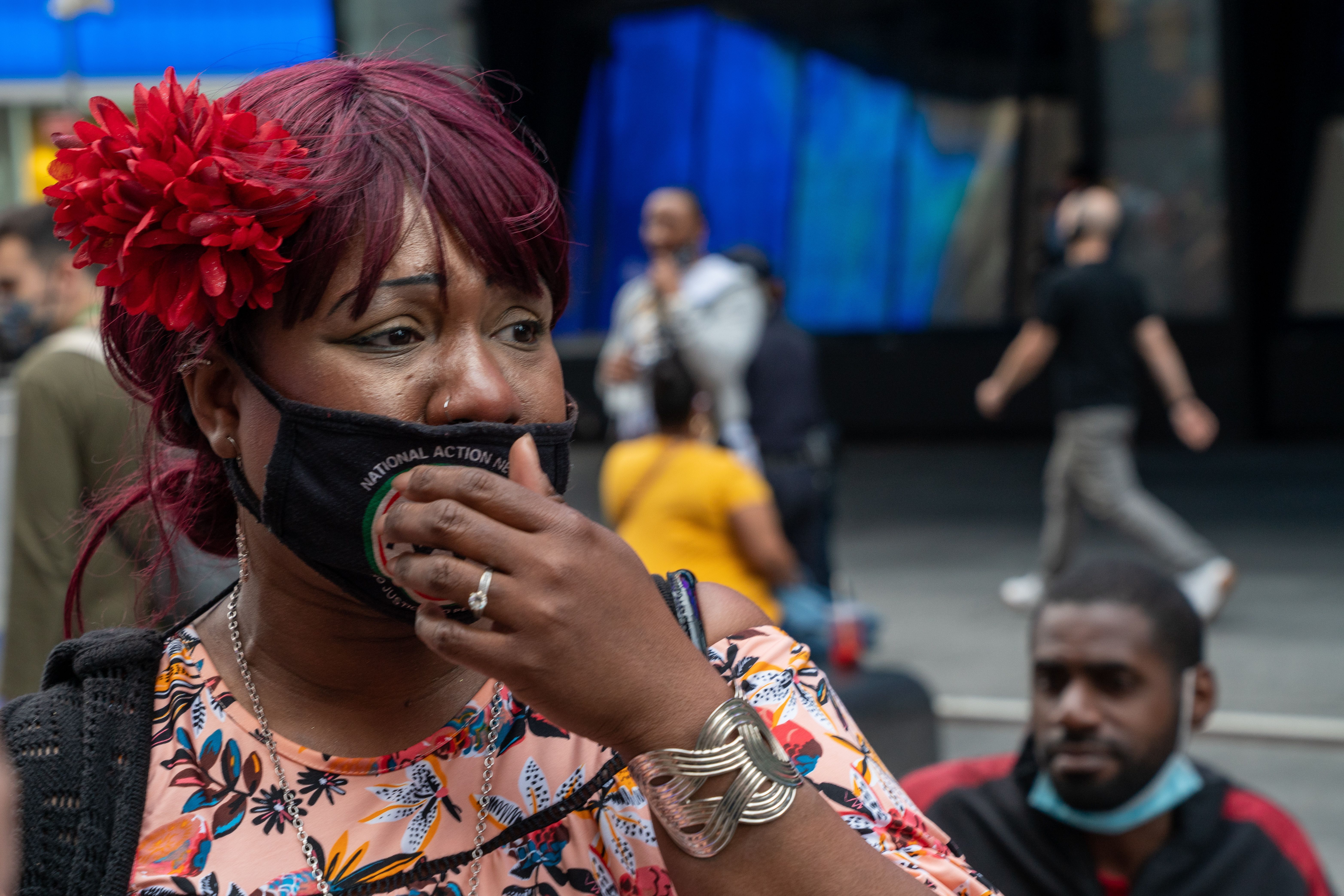 A woman cries in New York City after hearing the verdict. Photo: David Dee Delgado/Getty Images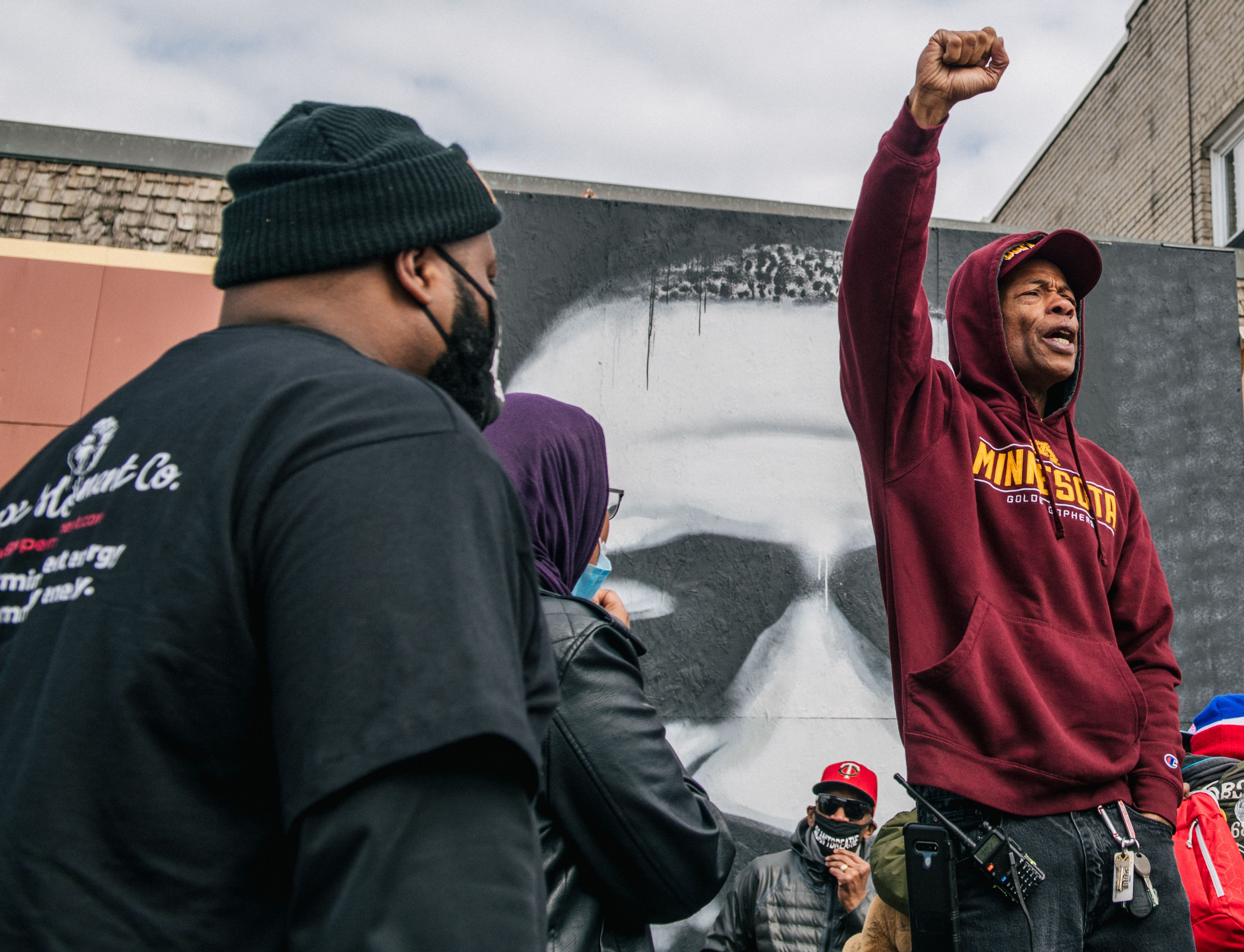 People celebrate the guilty verdict in Minneapolis, Minn. Photo: Brandon Bell/Getty Images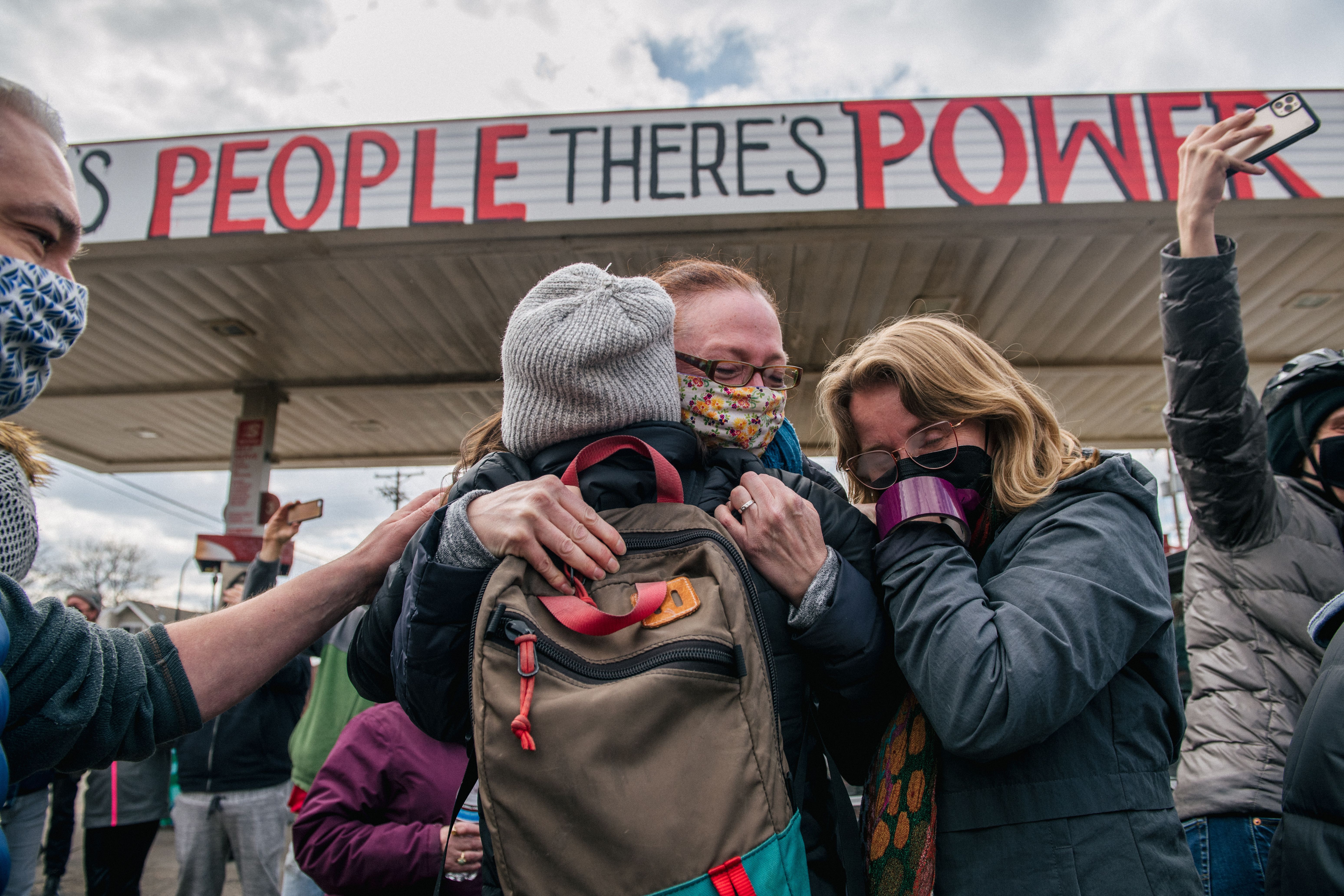 People celebrate the guilty verdict at the intersection of 38th St. and Chicago Ave. in Minneapolis, Minn. Photo: Brandon Bell/Getty Images
Go deeper: