Show an ad before the article body starts. Desktop

A magnitude 7.3 earthquake on Saturday hit off the coast of Japan's Fukushima prefecture, injuring at least 120 people and causing widespread power outages, per Japanese broadcaster NHK.
The big picture: The Japan Meteorological Agency believes the quake was an aftershock from the deadly quake and tsunami that triggered a nuclear disaster at a Fukushima power plant on March 11, 2011.
Show ads after 50 words.. Desktop

---
An evacuated family rests at a shelter set up in a sports arena in Soma, Fukushima prefecture, on Feb. 14. Photo: STR/JIJI PRESS/AFP via Getty Images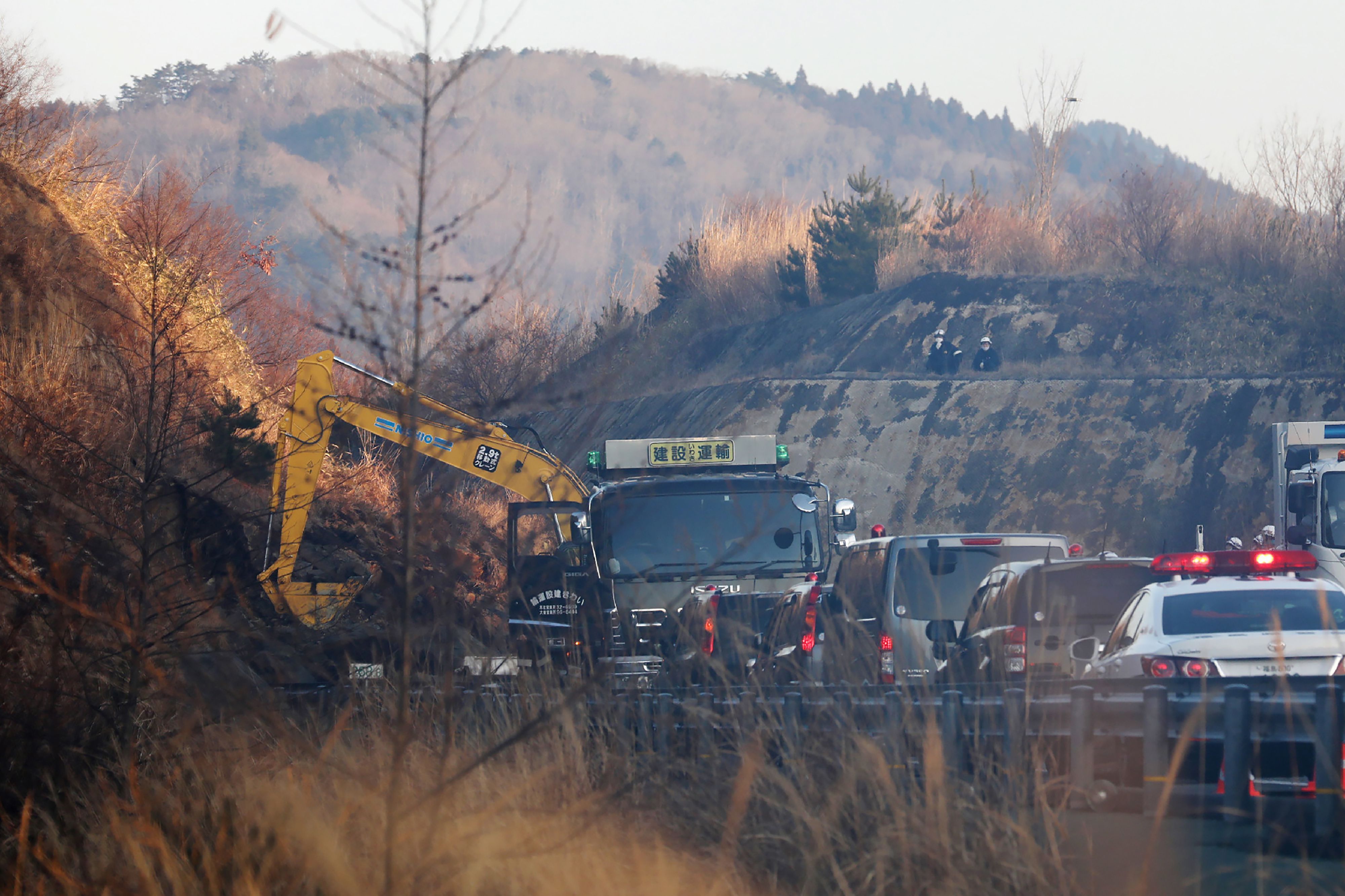 An excavator at the landslide site on the Joban Expressway in Soma on Feb. 14. Photo: STR/Jiji Press/AFP via Getty Images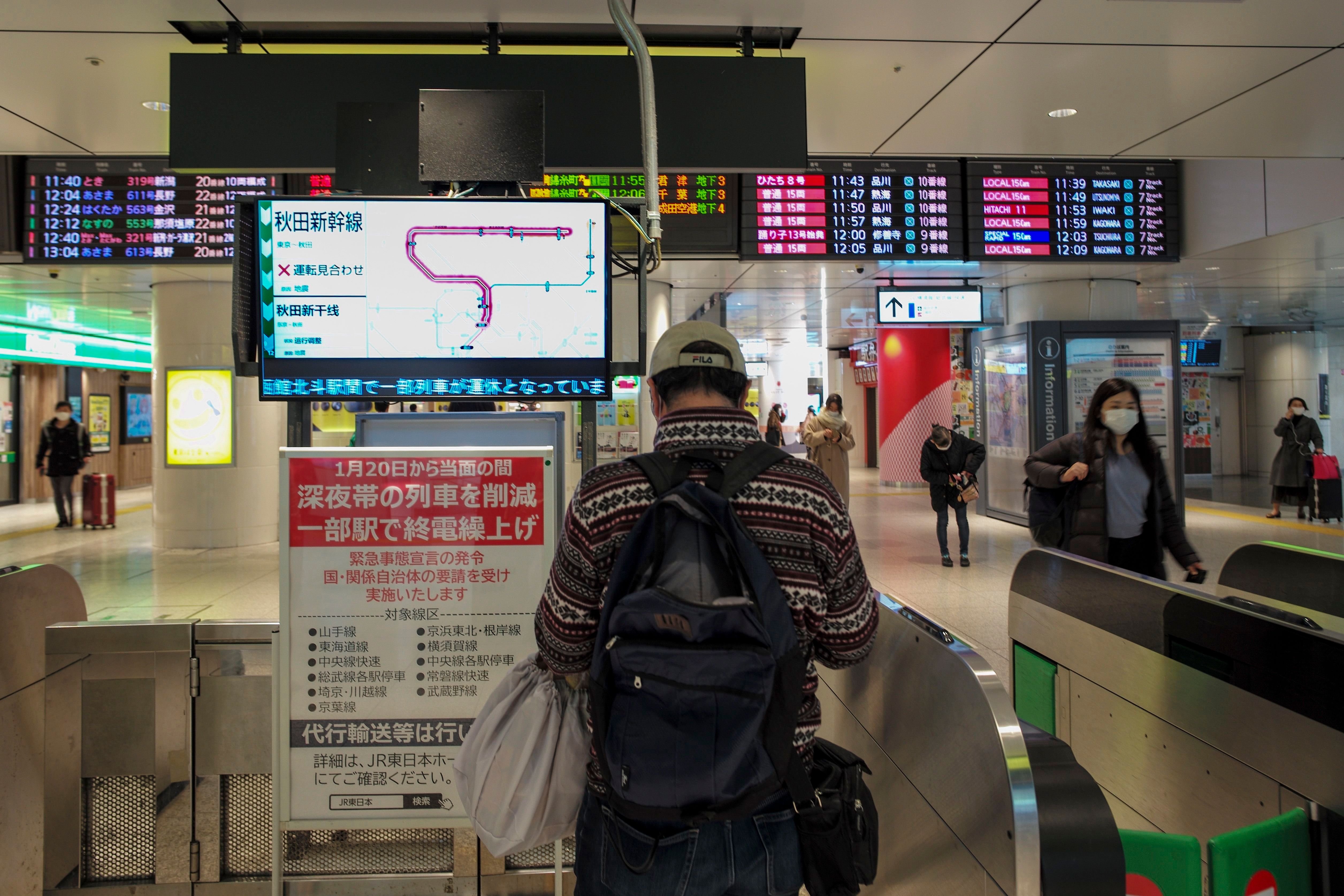 Screens display the suspension of operations of the Shinkansen bullet train in the Tohoku region at JR Tokyo Station in Tokyo on Feb. 14 in response to the quake. Photo: Kazuhiro Nogi/AFP via Getty Images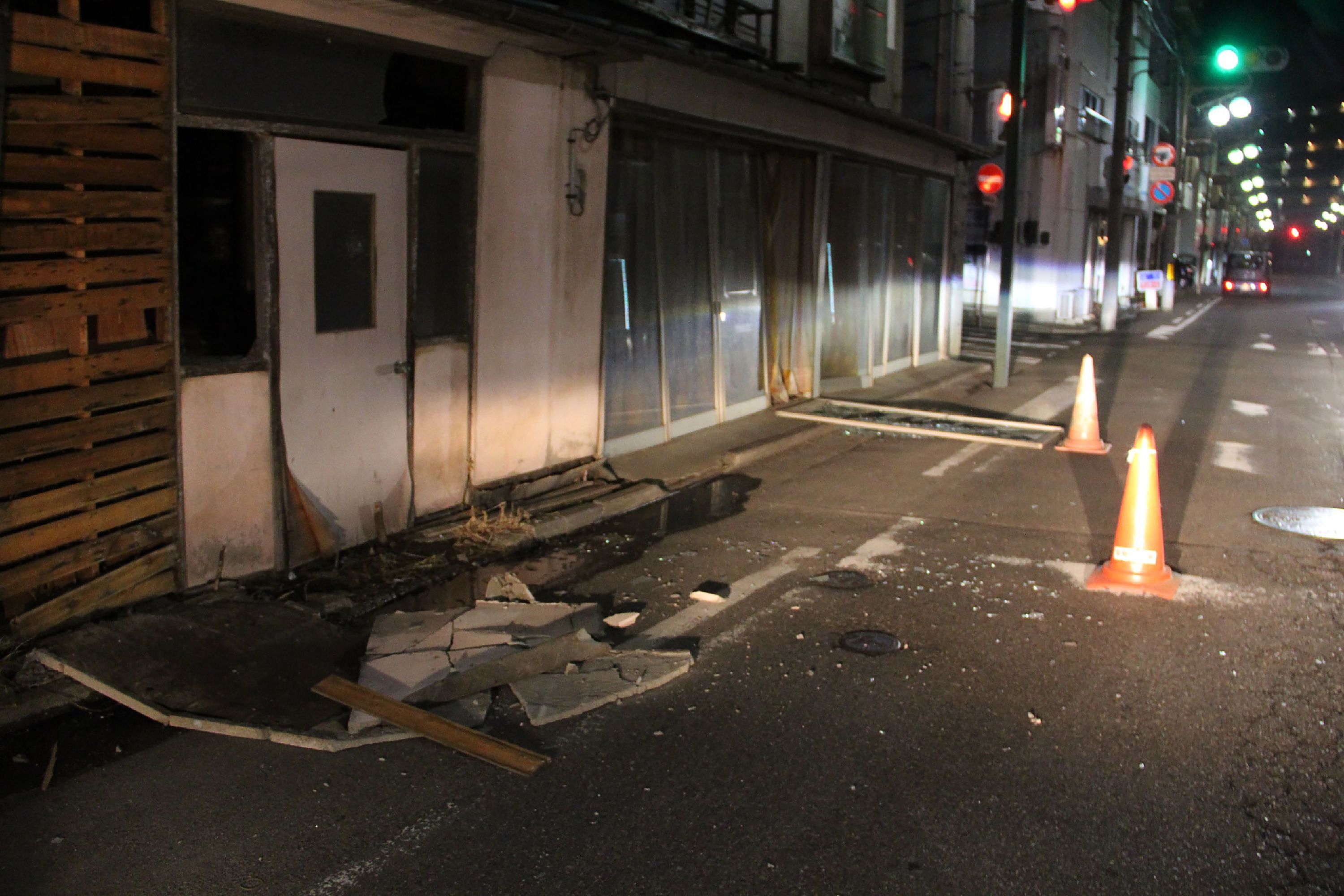 Damaged buildings in Fukushima on Feb. 13, moments after the quake struck. Photo: Jiji Press/AFP via Getty Images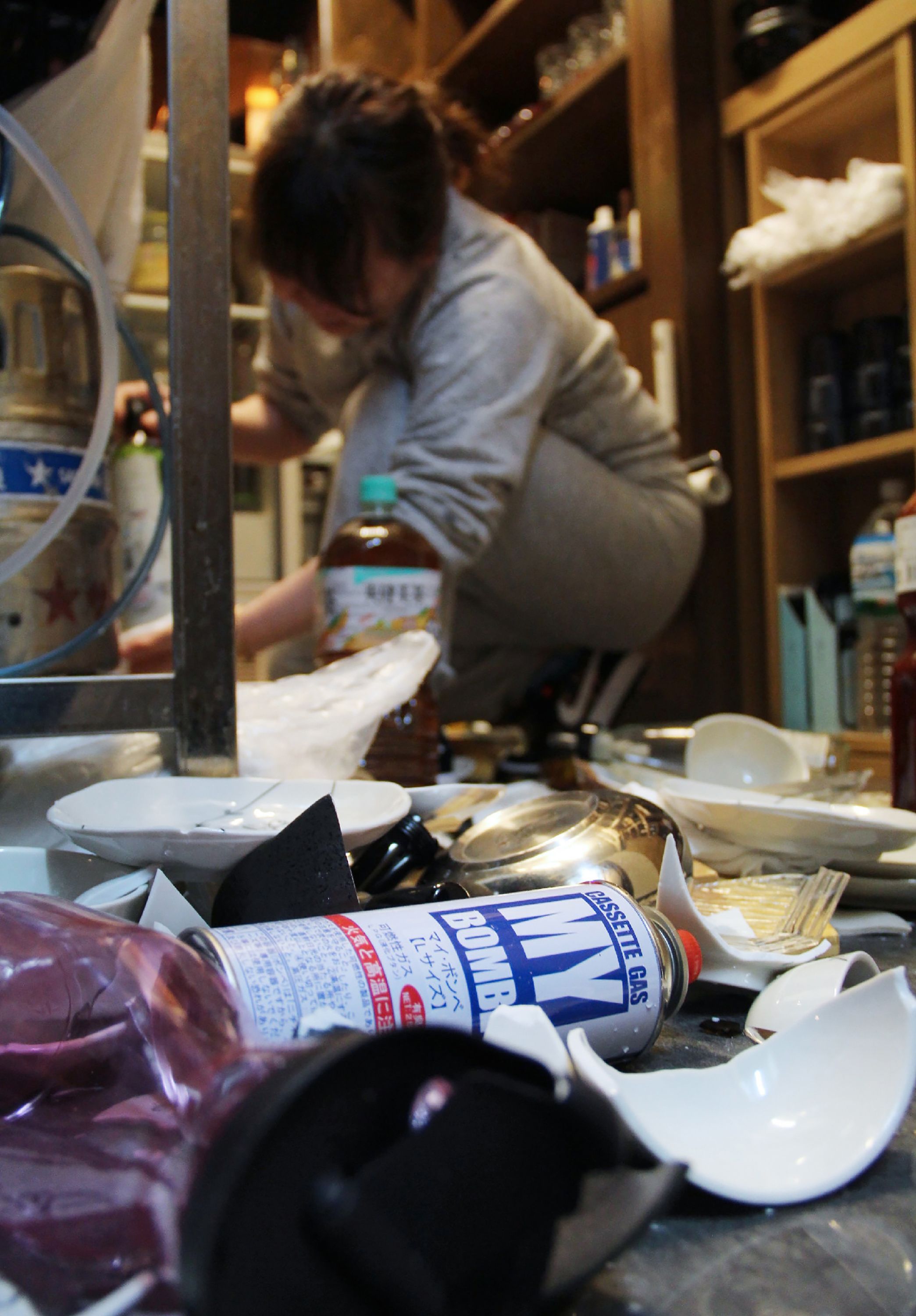 A Fukushima restaurant early Feb. 14. Photo: Jiji Press/AFP via Getty Images