Show an ad before the article body starts. Desktop

People rallied in the U.S. and across the world to mark the first anniversary of George Floyd's death.
Show ads after 10 words.. Desktop

The big picture: Derek Chauvin, a white former Minneapolis police officer, was last month convicted of Floyd's May 25, 2020, murder. Floyd's killing triggered huge protests against police brutality and racism in the U.S. and around the world. Now, his family and civil rights leaders are calling on senators to pass the George Floyd Justice in Policing Act.
Earlier today in the Oval Office, I met with George Floyd's family. They've shown extraordinary courage over the last year, especially his young daughter Gianna, who I met again today. The day before her father's funeral, she told me, "Daddy changed the world."

He has. pic.twitter.com/gGIKqVIEFk

— President Biden (@POTUS) May 25, 2021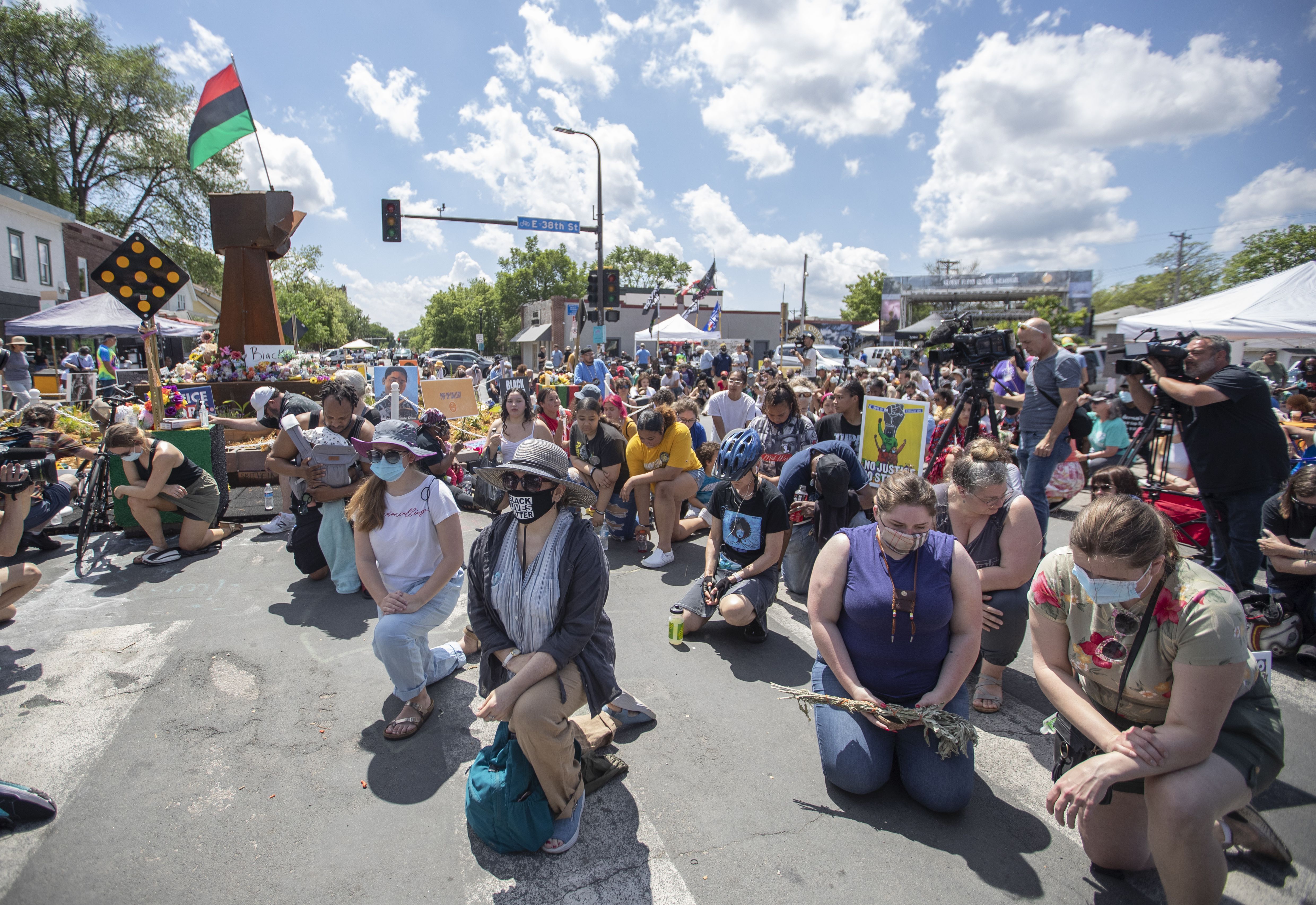 Community members at George Floyd Square kneel to mark the first anniversary of his death in Minneapolis, Minnesota, on May 25. Photo: Christopher Mark Juhn/Anadolu Agency via Getty Images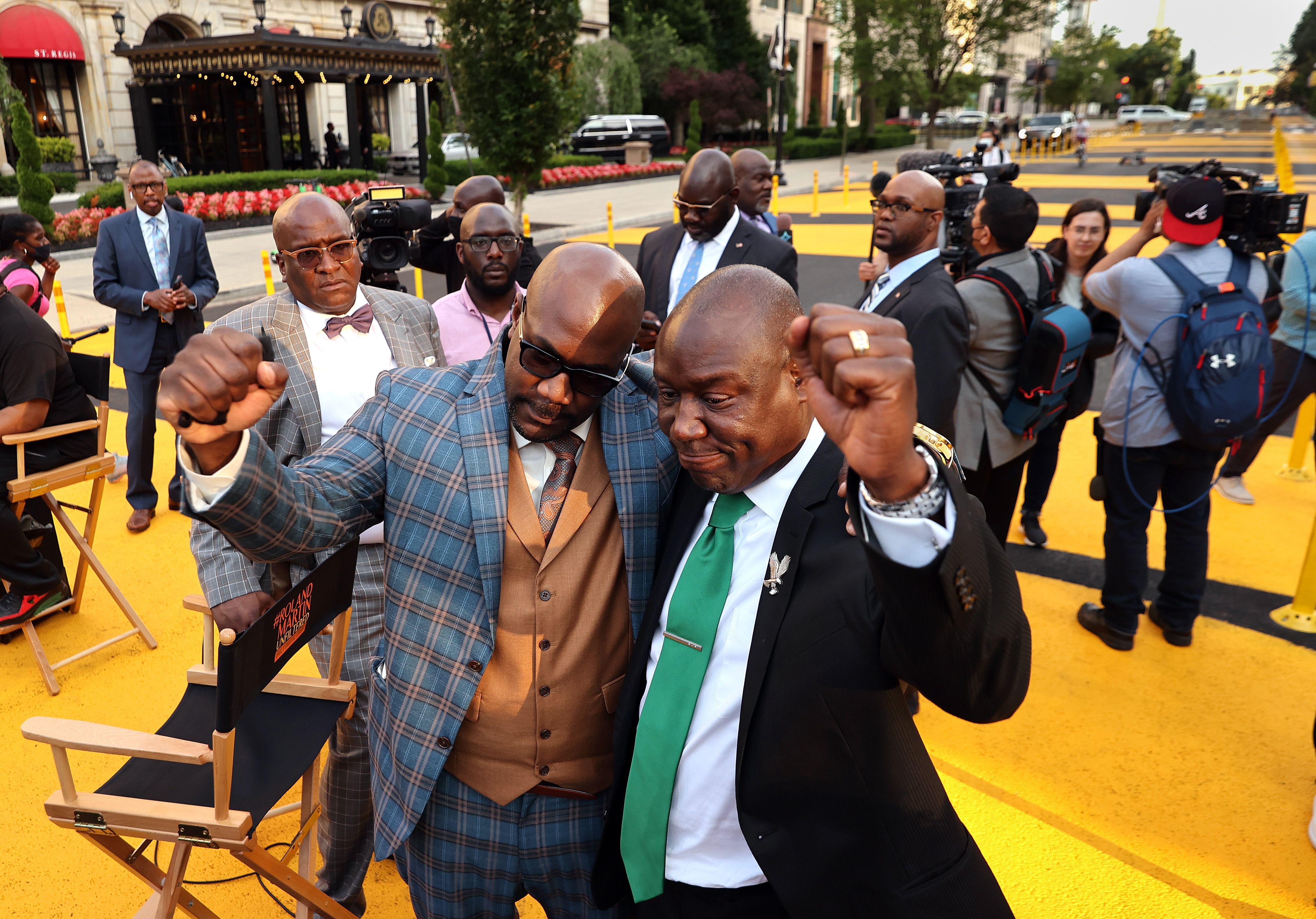 Philonise Floyd (L), George Floyd's brother, embraces family attorney Ben Crump as the family visits Black Lives Matter Plaza in Washington, D.C., on May 25. Photo: Chip Somodevilla/Getty Images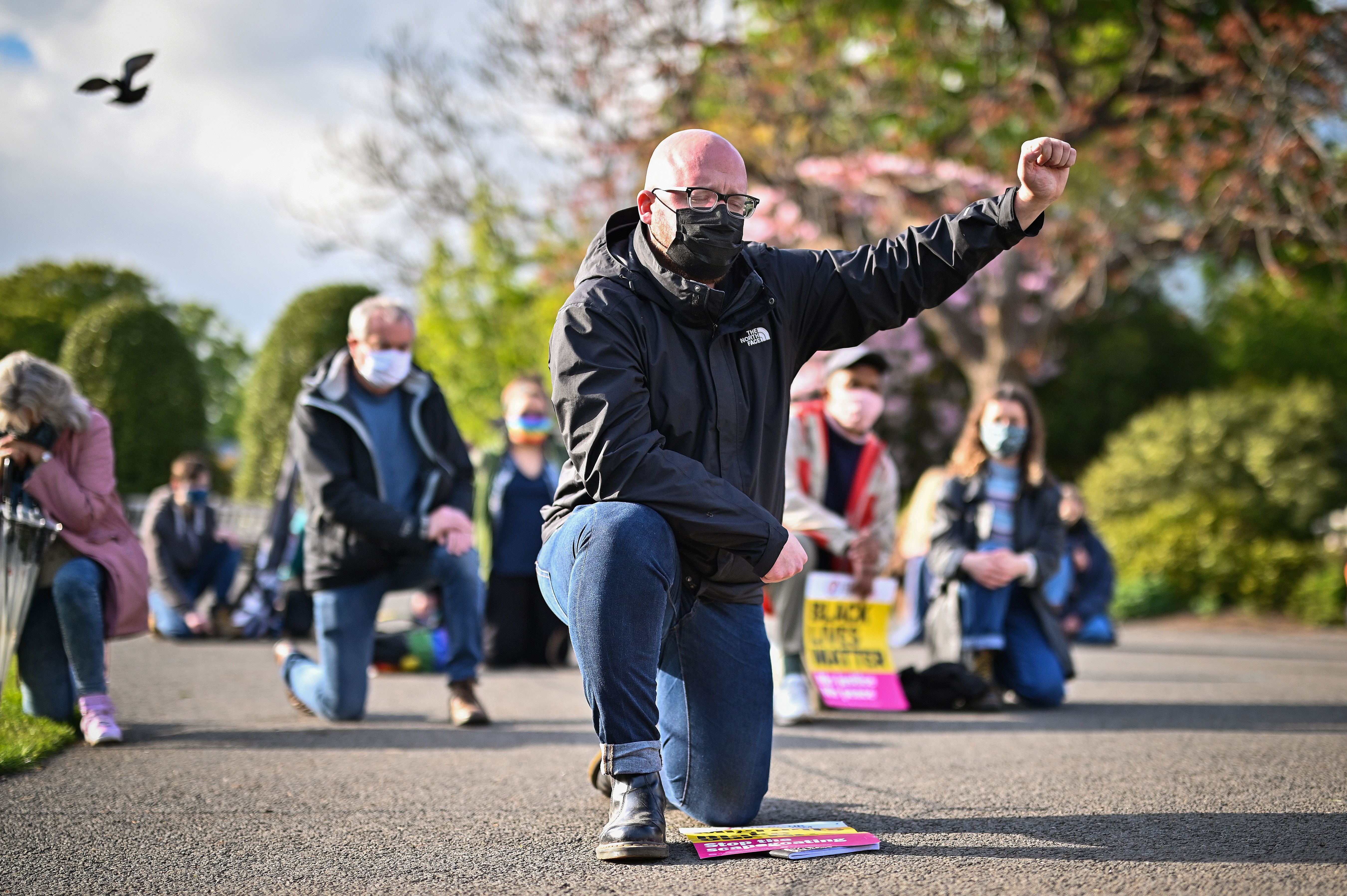 People take the knee in the Botanic Gardens of Glasgow, Scotland, to mark the first anniversary of George Floyd's death on May 25. Photo: Jeff J Mitchell/Getty Images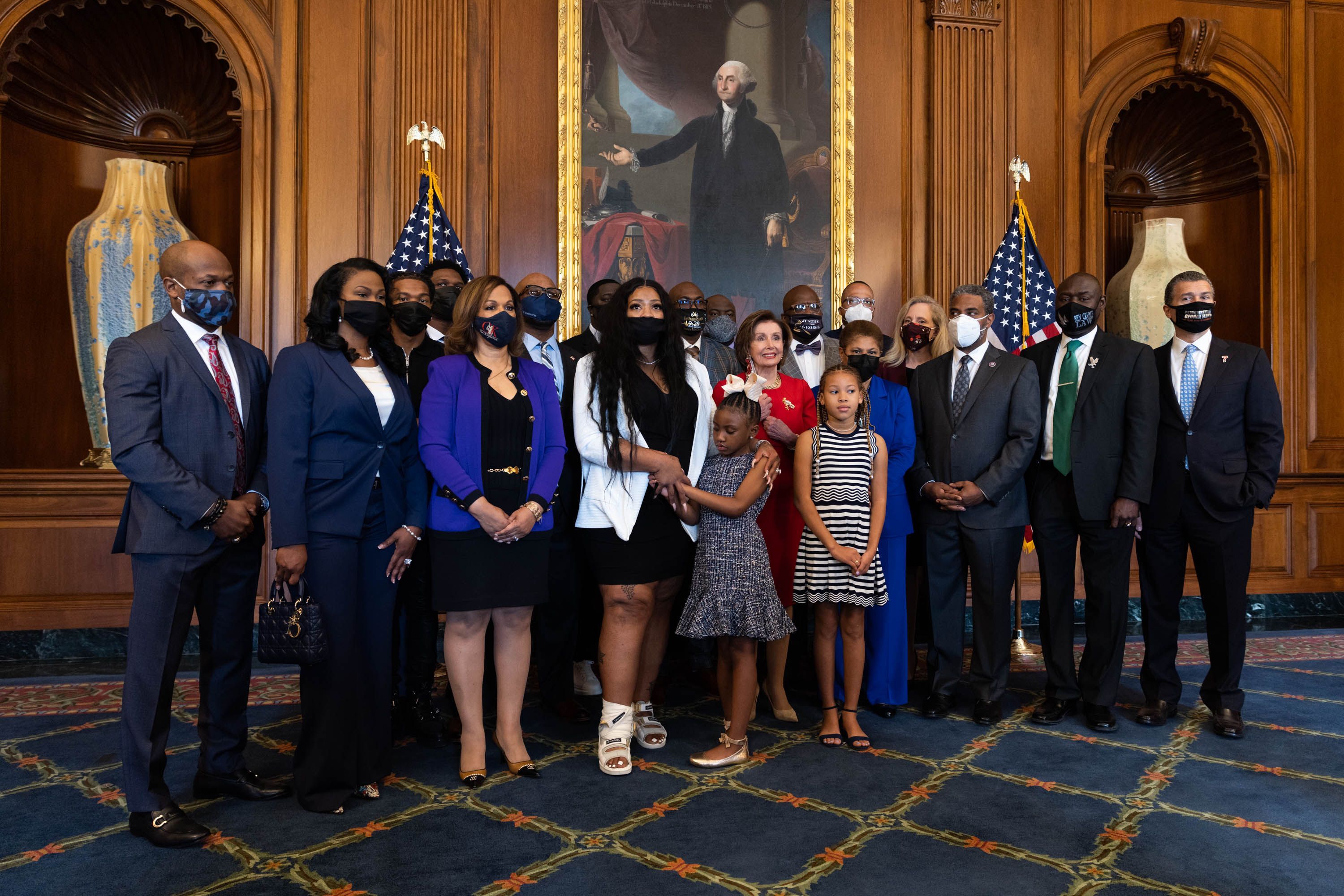 House Speaker Nancy Pelosi with members of the Floyd family to mark the anniversary of the death of George Floyd on May 25 at the U.S. Capitol. Photo: Graeme Jennings-Pool/Getty Images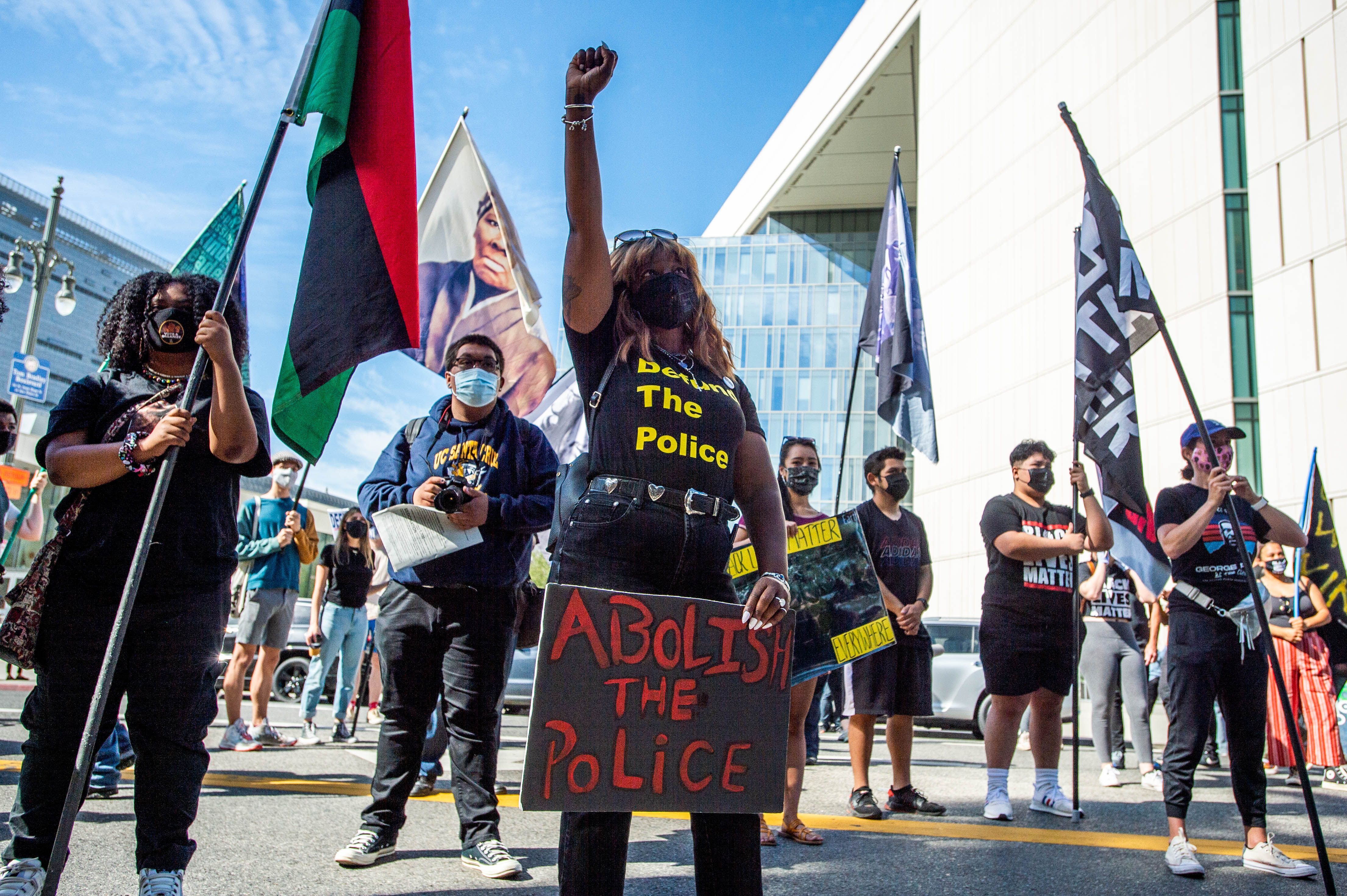 Black Lives Matter supporters take to the streets in Los Angeles outside LAPD Headquarters during the first anniversary of George Floyd's death on May 25. Photo: Sarah Reingewirtz/MediaNews Group/Los Angeles Daily News via Getty Images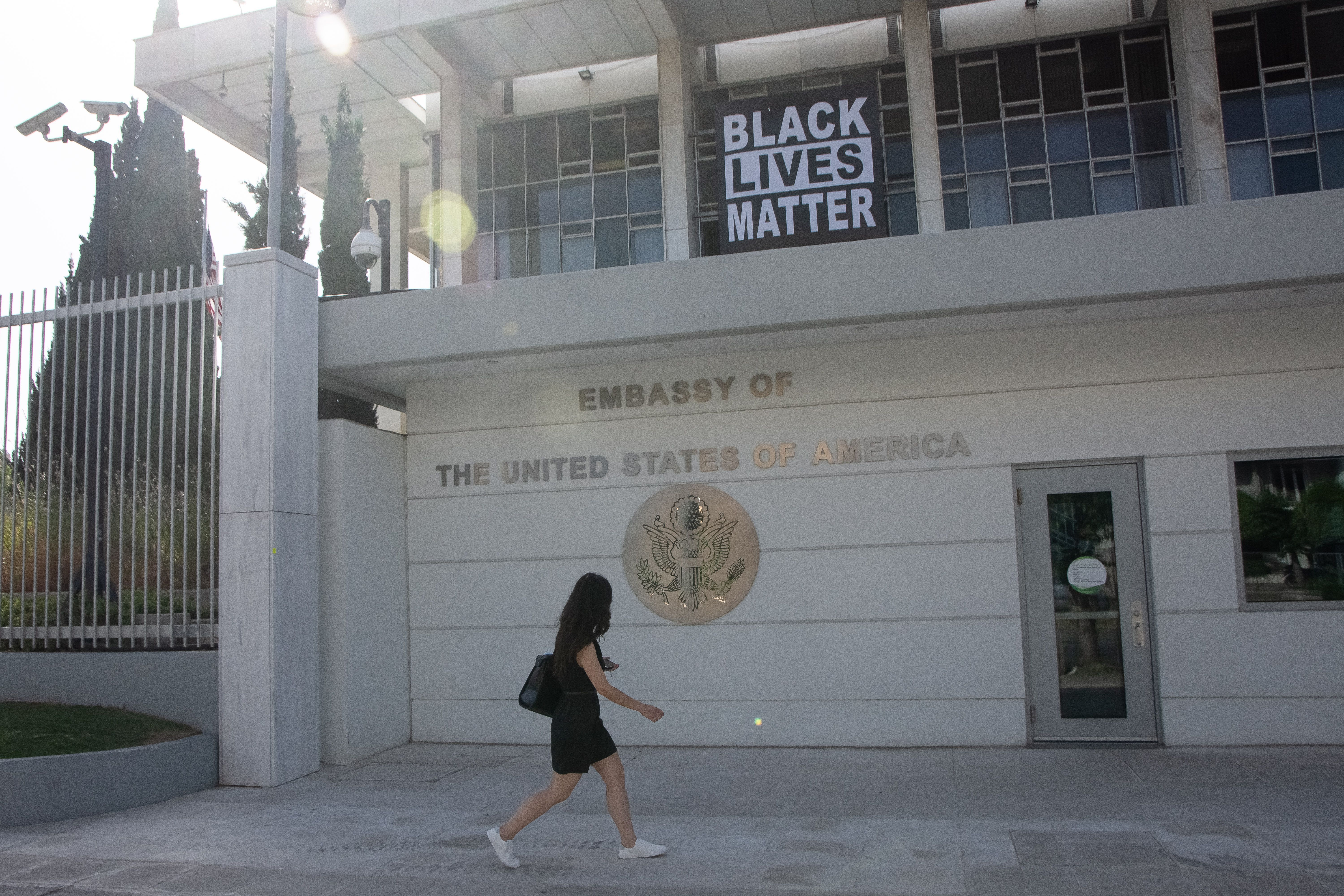 A Black Lives Matter banner is hung at the U.S. Embassy in Athens, Greece, to mark the anniversary of George Floyd's death on May 25. Photo: Nikolas Kokovlis/NurPhoto via Getty Images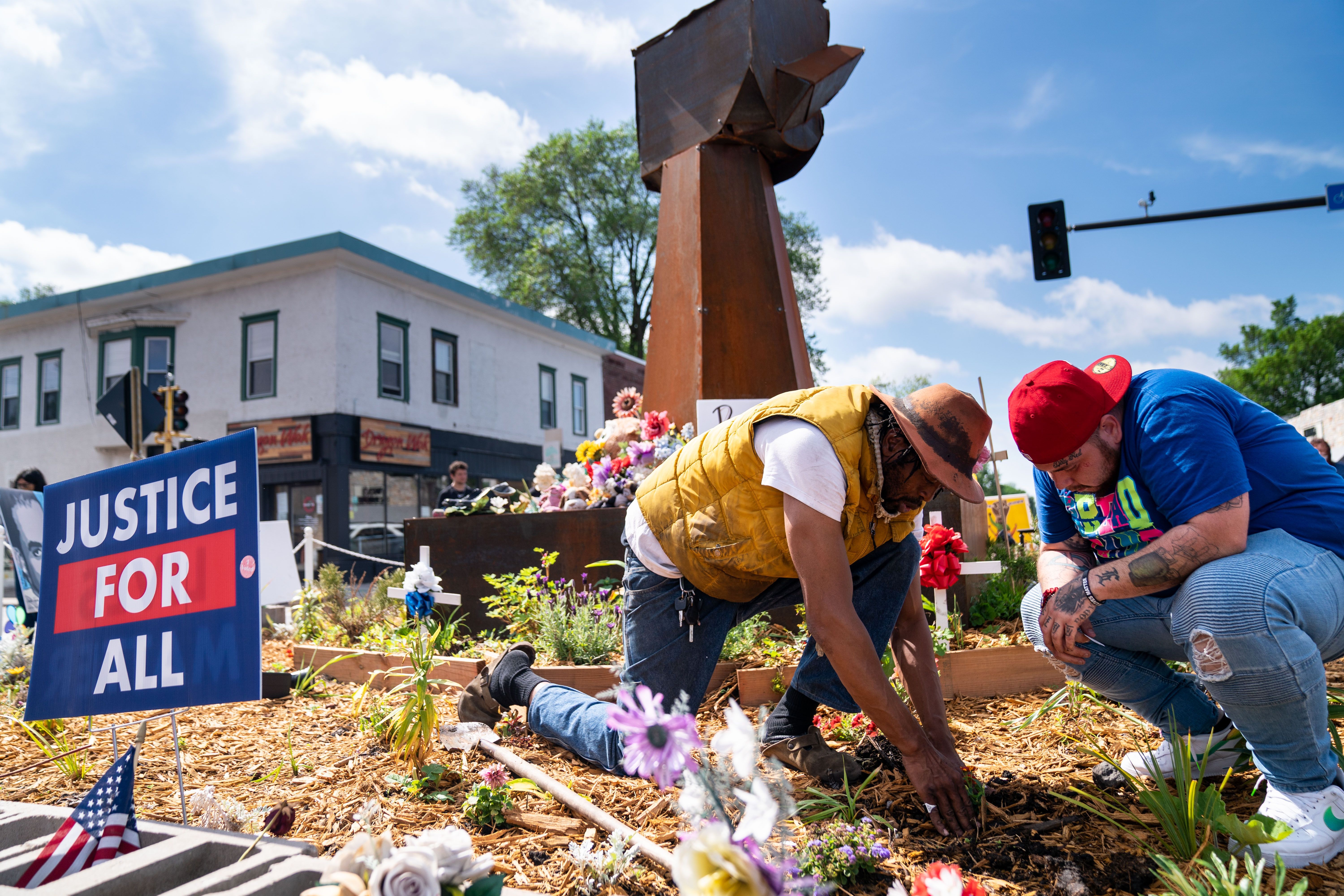 Jay Webb and Damik Wright, the brother of Daunte Wright, who was
shot and killed
by a police officer at a traffic stop last month, plant flowers near the fist sculpture in the center of George Floyd Memorial Square Square in Minneapolis on May 25. Photo: Kent Nishimura/Los Angeles Times via Getty Images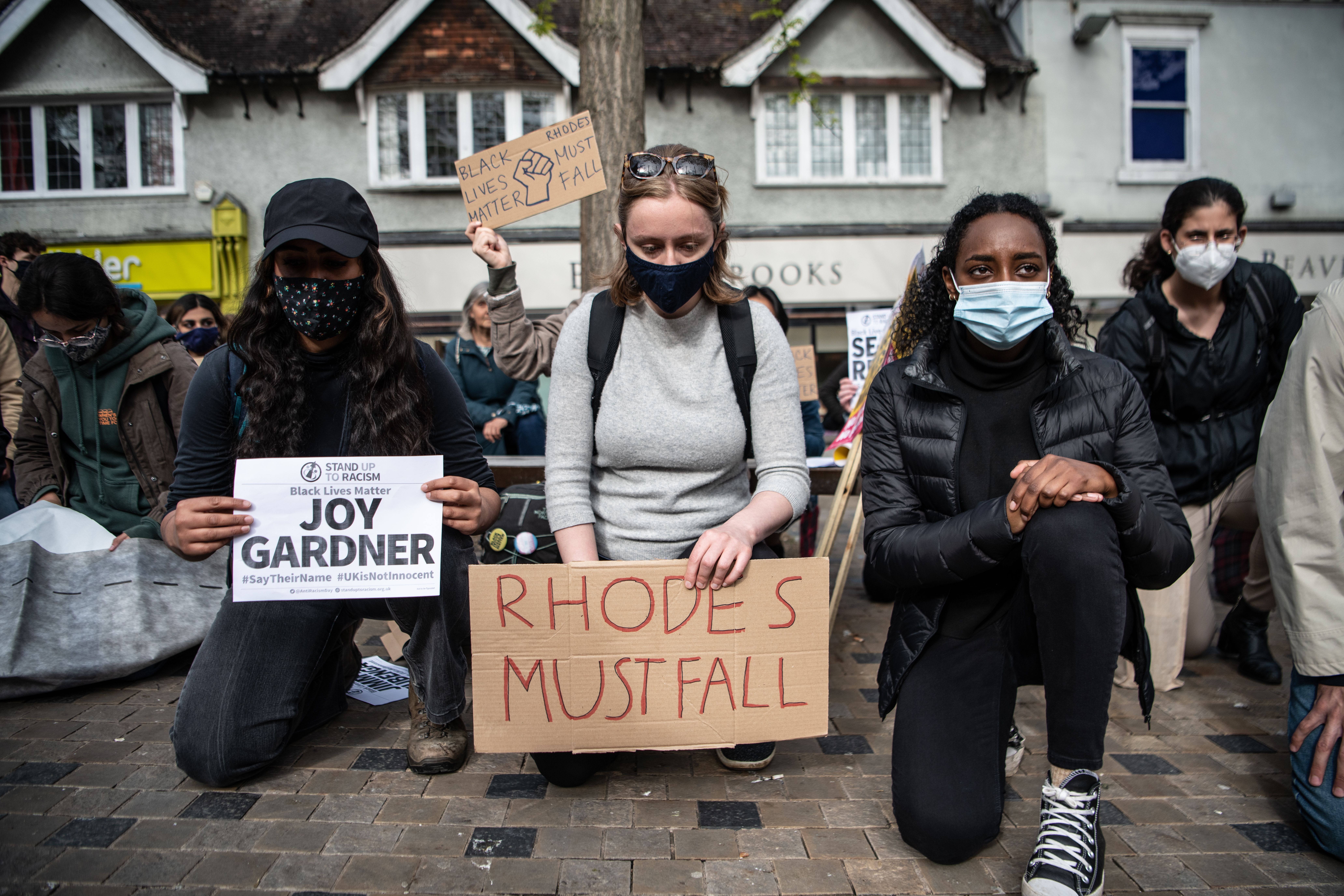 People attend an anti-racism rally in Bonn Square, Oxford, England, on May 25. Protesters marched to Oxford University's Oriel College, which announced last week that it wouldn't remove a statue of 19th-century imperialist Cecil Rhodes from its entrance, despite activists' criticisms that he is the embodiment of white supremacy. Photo: Laurel Chor/Getty Images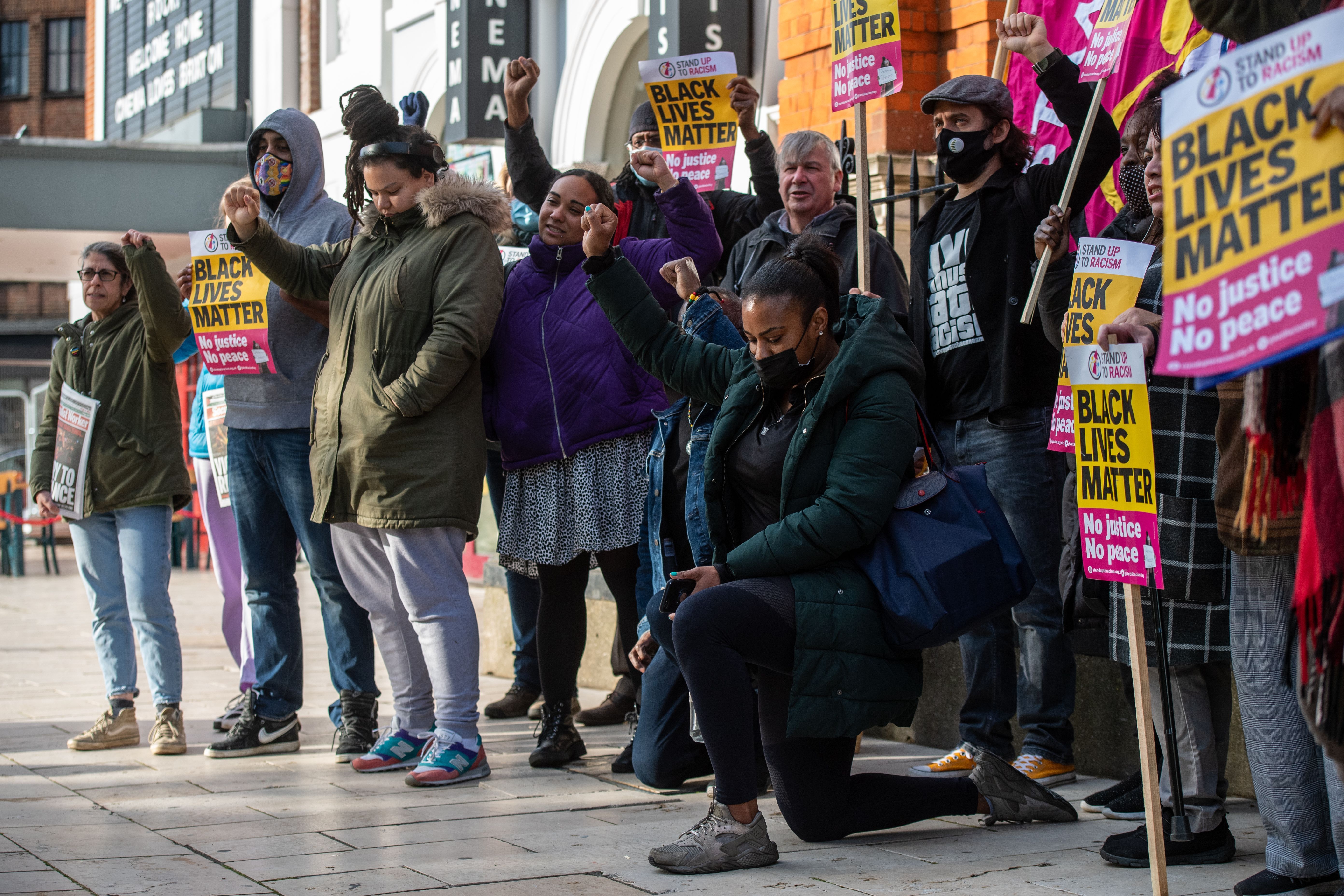 Keep reading...
Show less