Show an ad before the article body starts. Desktop

Following days of heavy rainfall in Germany and Belgium, rivers and reservoirs have burst through their banks to create a rare flood event that's left more than 125 people dead.
Show ads after 10 words.. Desktop

State of play: The equivalent of two months of rain has fallen on some areas over the last one to two days, per AP, citing the French national weather service.
---
Scientists are analyzing the rainfall for more precise calculations and to determine the role that global warming played in this disaster.
Go deeper: At least 125 people dead after devastating German floods
In photos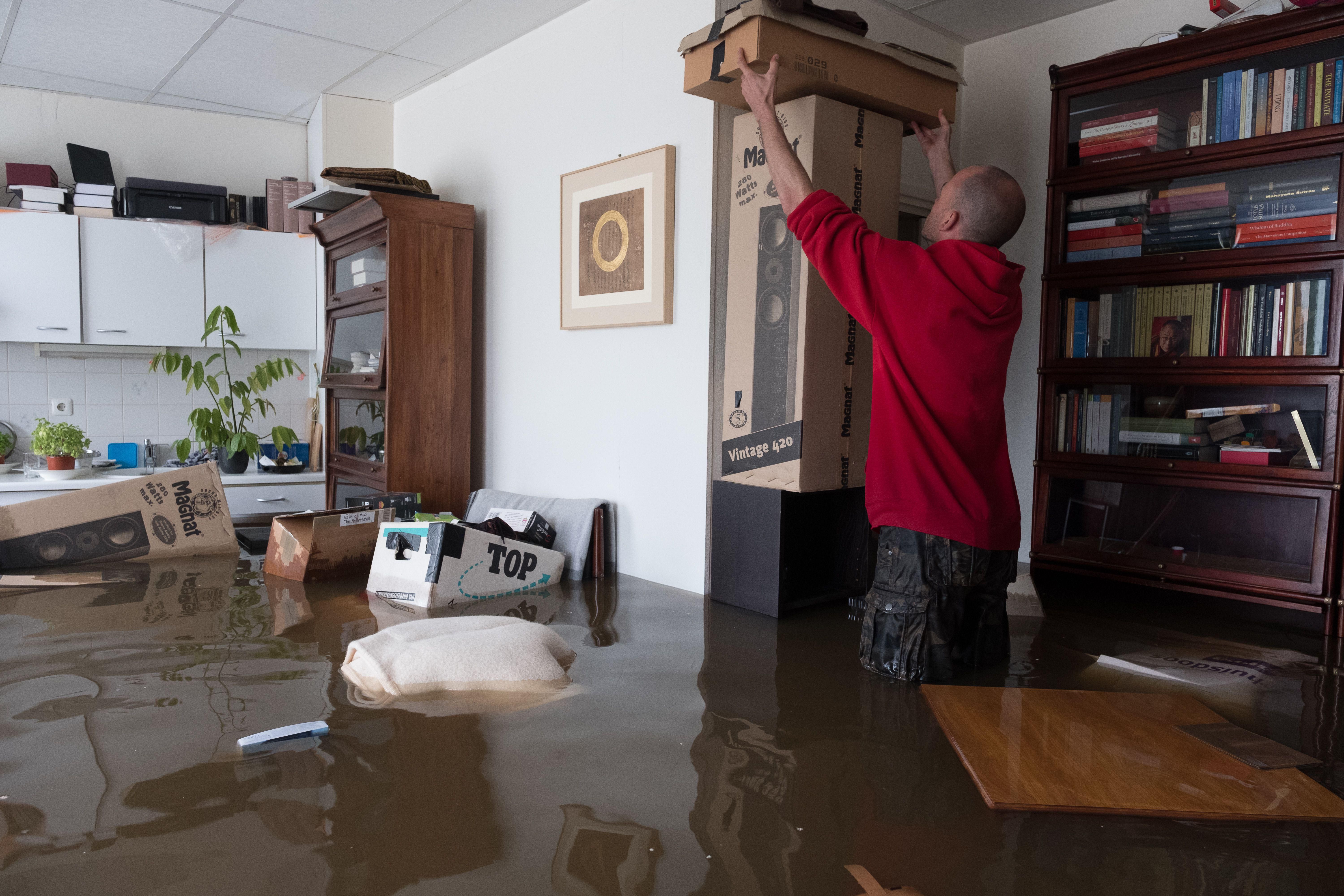 A man moves possessions inside a flooded house on July 16 in Geulle, Netherlands. Photo: Sanne Derks/Getty Images.
Damage caused by floods in Liege after the heavy rainfall of the past days on July 16. Photo: Bernard Gillet/Belga Mag/AFP via Getty Images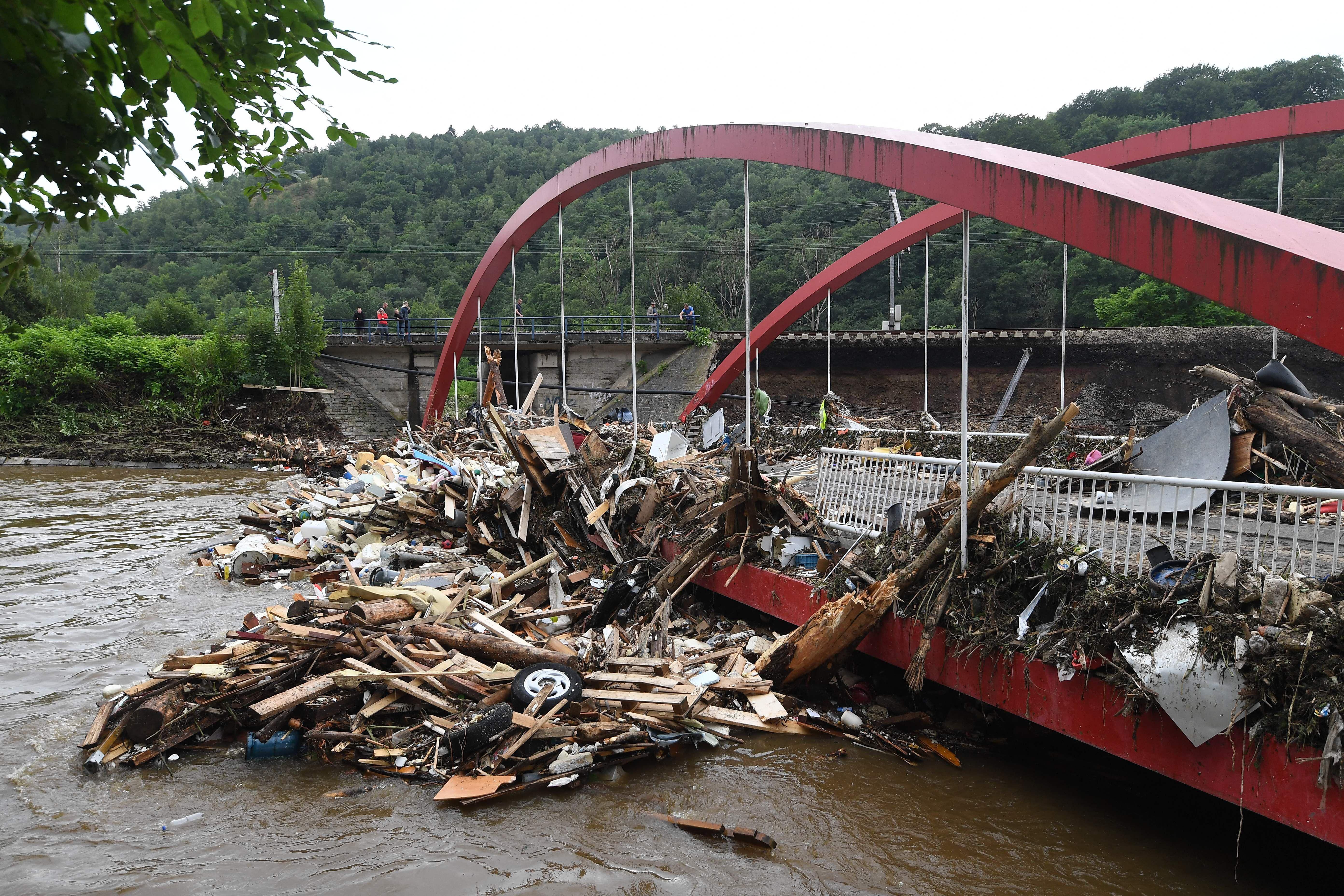 This picture taken in Chaudfontaine, near Liege, on July 16 shows debris piled up next to a bridge after the flood. Photo by John Thys/AFP via Getty Images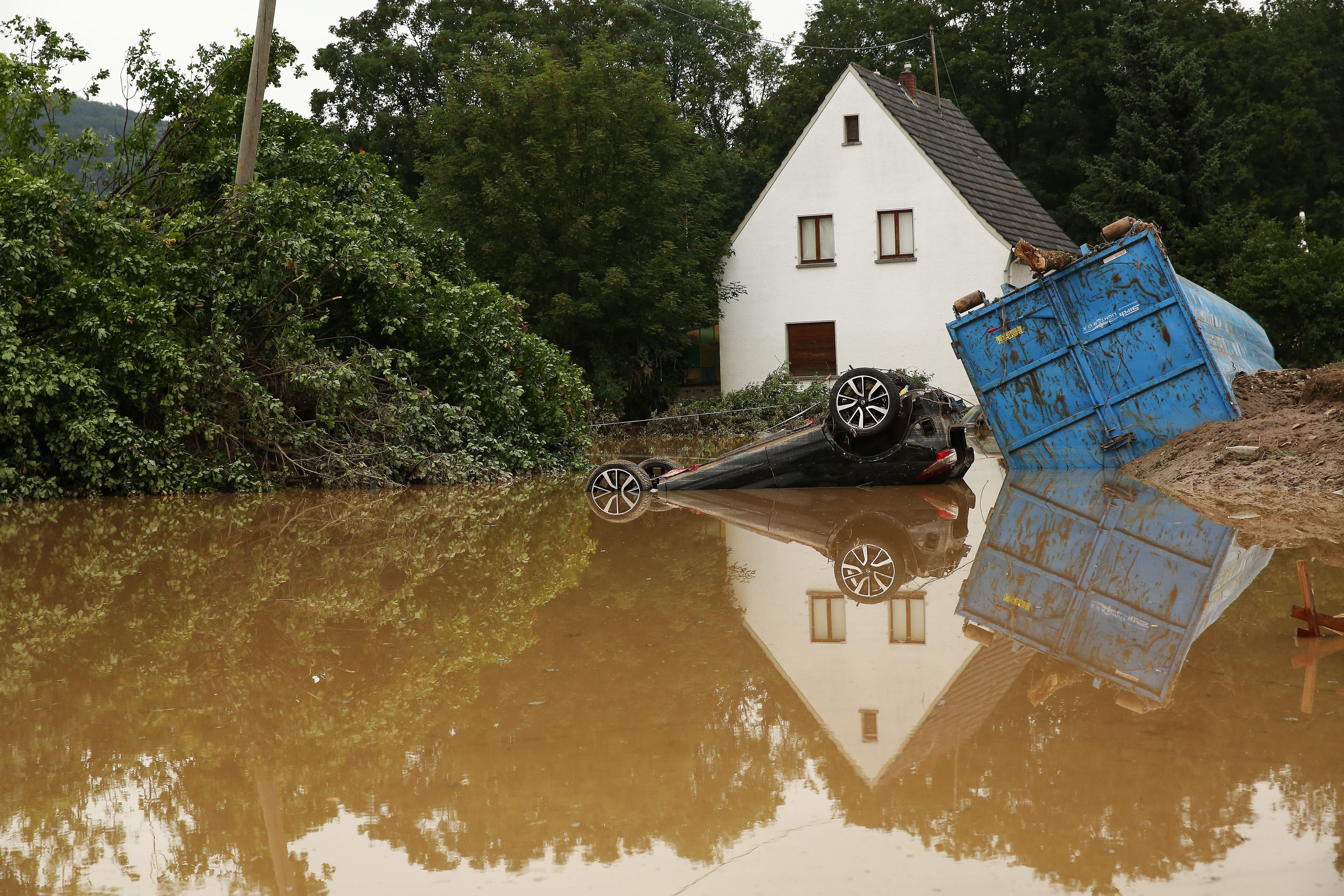 A car sits sunken in a deluged area after a major flood in the Ahrlweiler district of Germany's mountainous Eifel area on July 16. Photo: Adam Berry/Getty Images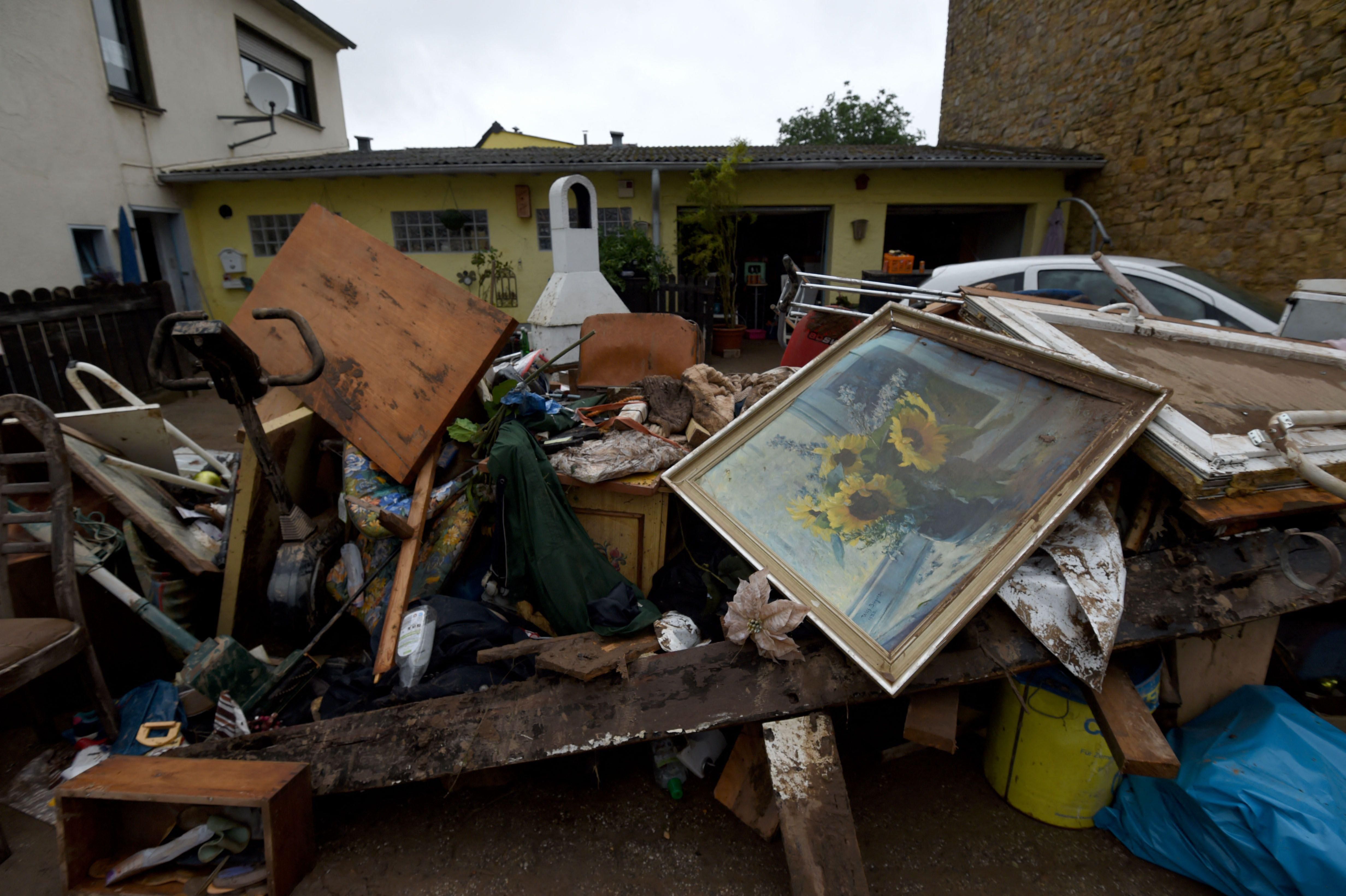 Destroyed furniture and household goods are piled up in front of a flooded house in Iversheim near Bad Muenstereifel, western Germany. Photo: Ina Fassbender/AFP via Getty Images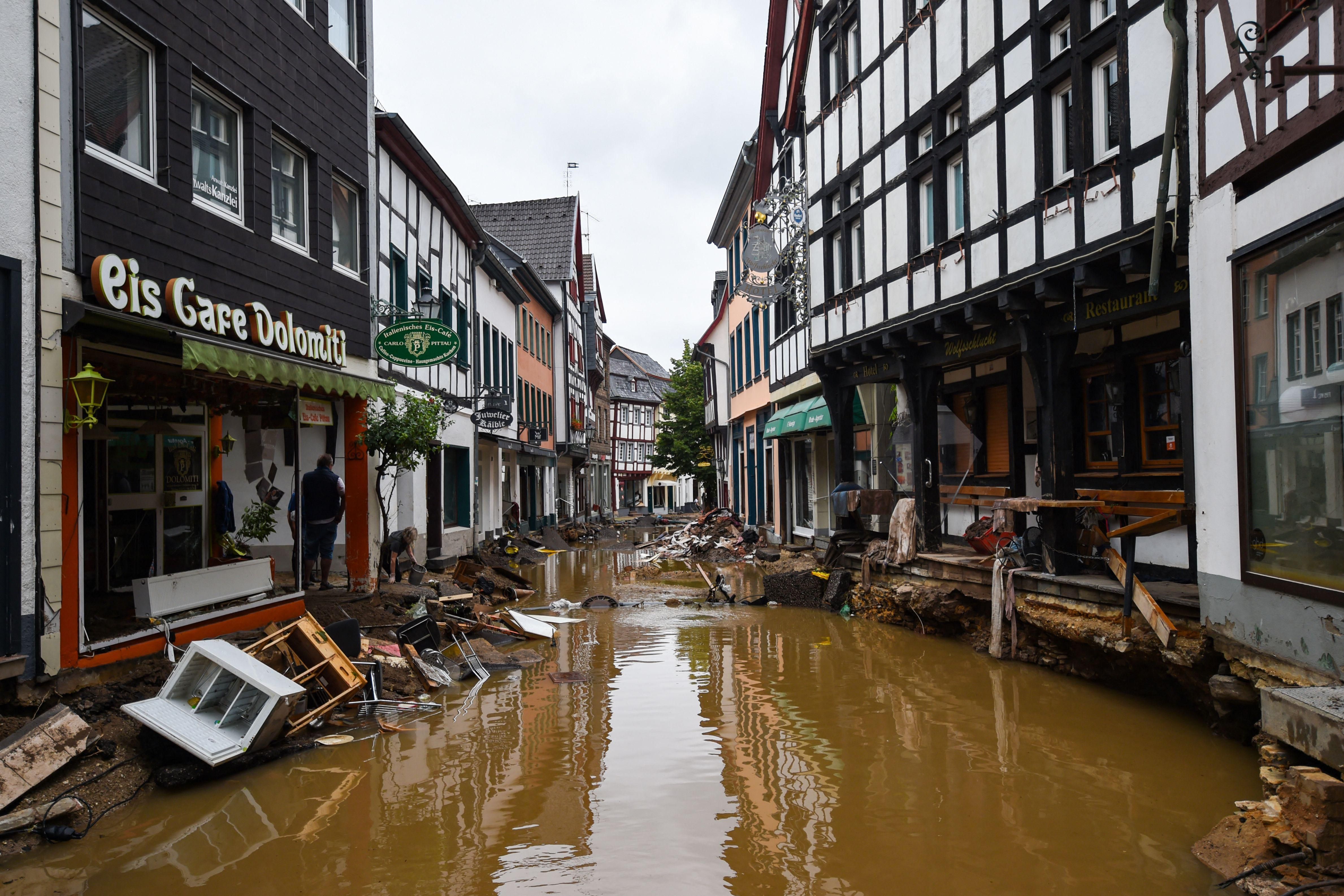 A flooded street is seen in Bad Muenstereifel, western Germany, on July 16 after heavy rain hit parts of the country, causing widespread flooding. Photo: Ina Fassbender/AFP via Getty Images