Show an ad before the article body starts. Desktop

Following days of heavy rainfall in Germany and Belgium, rivers and reservoirs have burst through their banks to create a rare flood event that's left more than 125 people dead.
Show ads after 10 words.. Desktop

State of play: The equivalent of two months of rain has fallen on some areas over the last one to two days, per AP, citing the French national weather service.
Scientists are analyzing the rainfall for more precise calculations and to determine the role that global warming played in this disaster.
Go deeper: At least 125 people dead after devastating German floods
In photos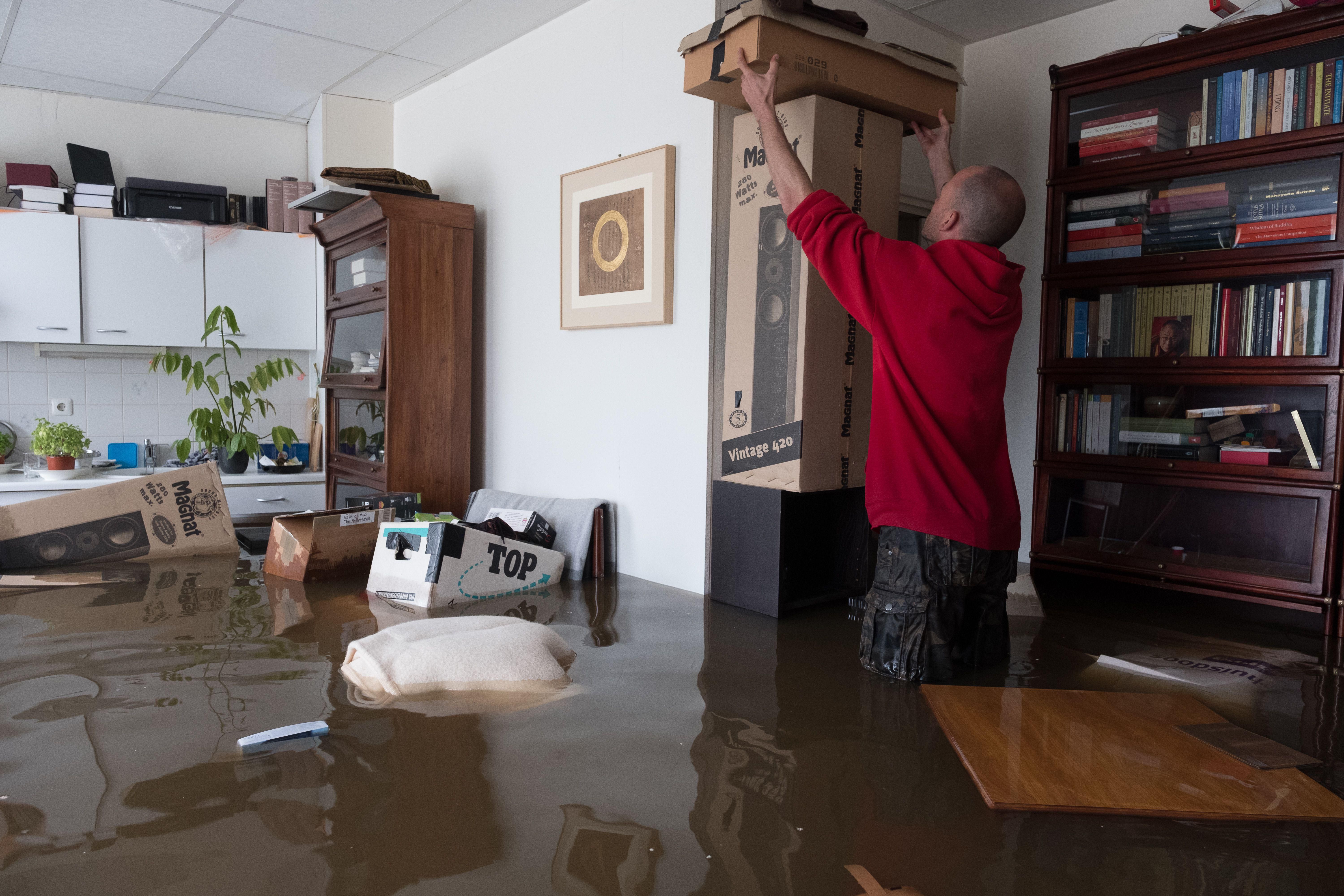 A man moves possessions inside a flooded house on July 16 in Geulle, Netherlands. Photo: Sanne Derks/Getty Images.
Damage caused by floods in Liege after the heavy rainfall of the past days on July 16. Photo: Bernard Gillet/Belga Mag/AFP via Getty Images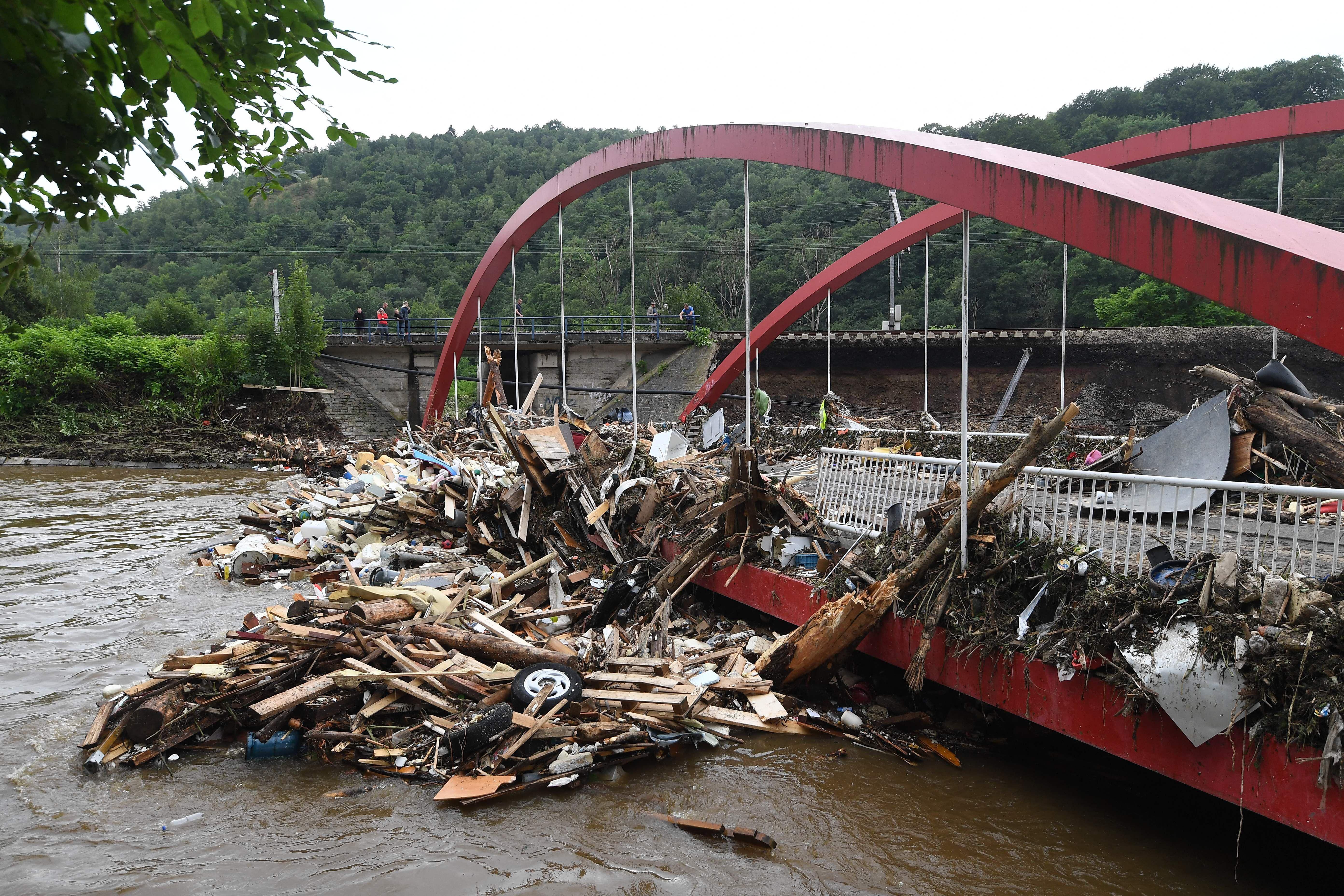 This picture taken in Chaudfontaine, near Liege, on July 16 shows debris piled up next to a bridge after the flood. Photo by John Thys/AFP via Getty Images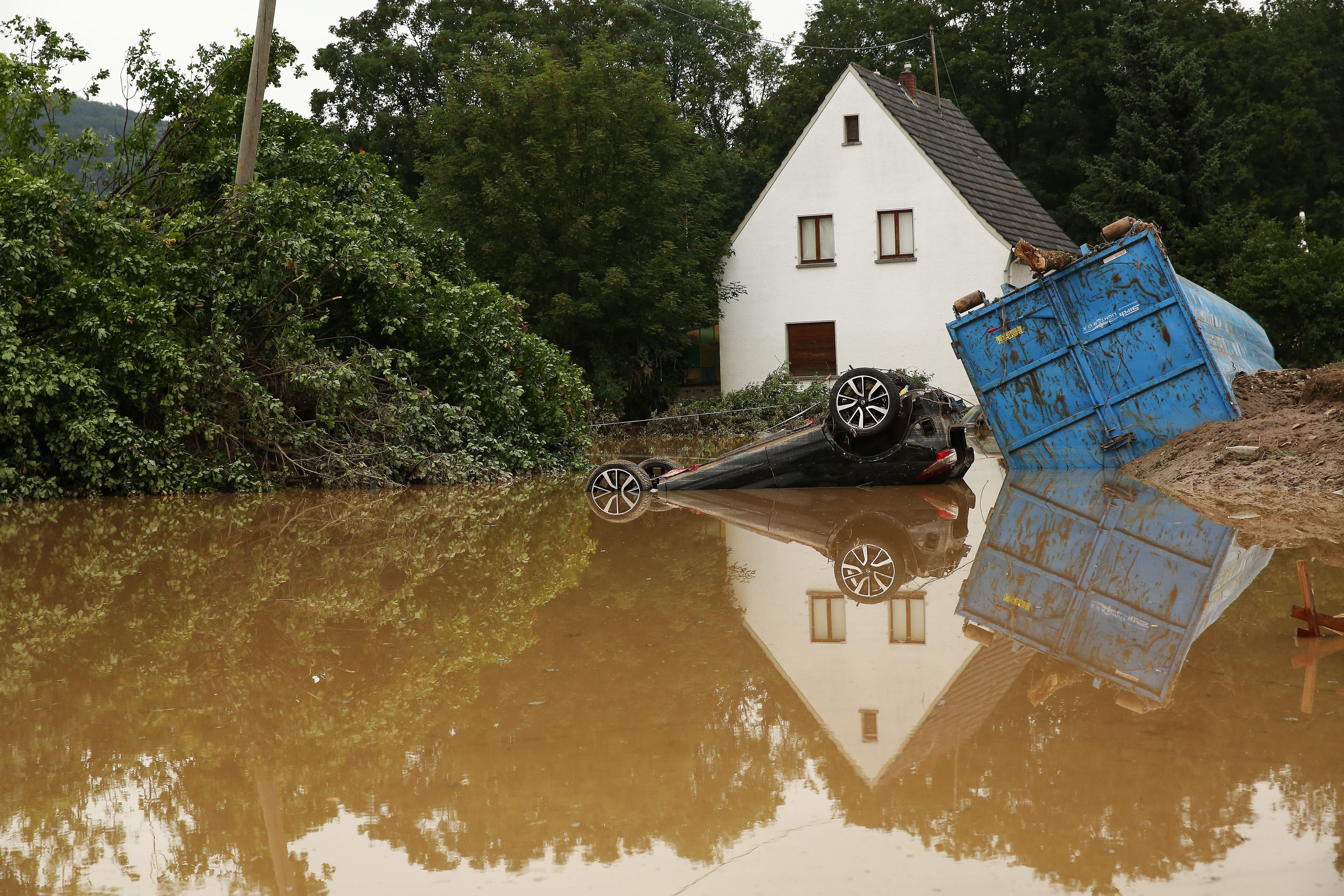 A car sits sunken in a deluged area after a major flood in the Ahrlweiler district of Germany's mountainous Eifel area on July 16. Photo: Adam Berry/Getty Images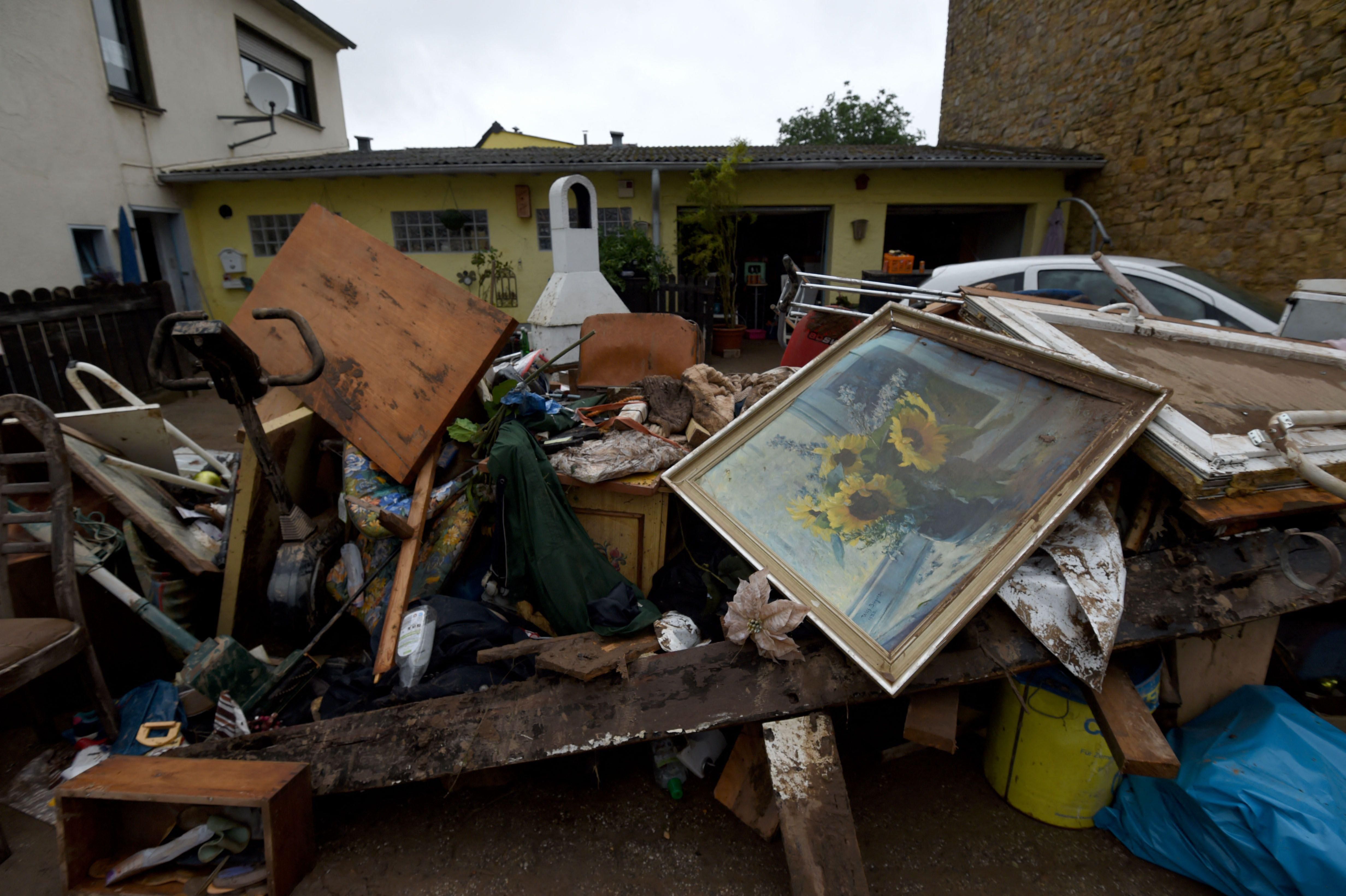 Destroyed furniture and household goods are piled up in front of a flooded house in Iversheim near Bad Muenstereifel, western Germany. Photo: Ina Fassbender/AFP via Getty Images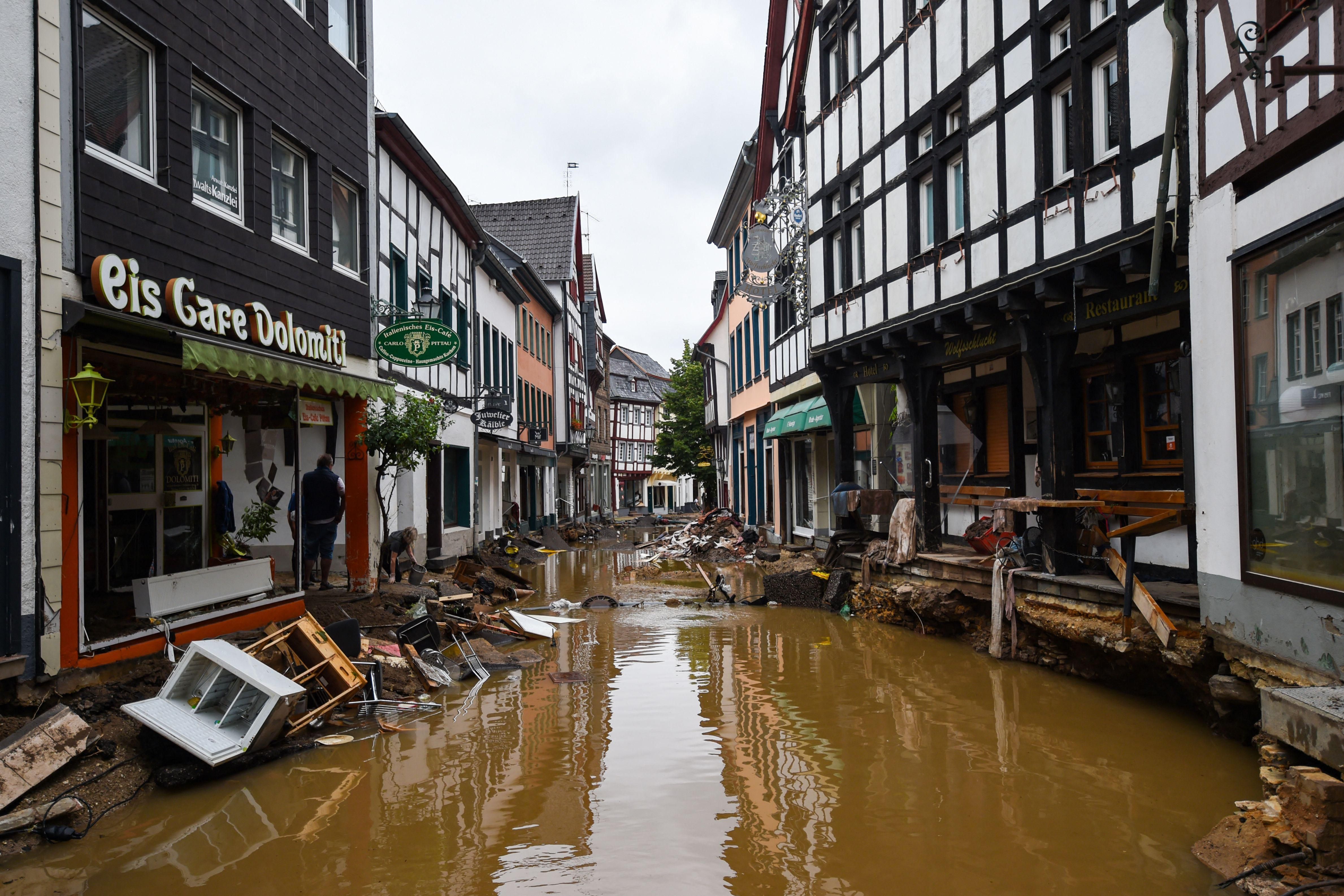 A flooded street is seen in Bad Muenstereifel, western Germany, on July 16 after heavy rain hit parts of the country, causing widespread flooding. Photo: Ina Fassbender/AFP via Getty Images
Keep reading...
Show less