Show an ad before the article body starts. Desktop

As firefighters struggle to contain two massive wildfires near Los Angeles amid a heat wave, power companies were warning Californians of possible power outages overnight. And the National Weather Service in Reno issued a tornado warning after a "firenado" was spotted near one fire.
Show ads after 10 words.. Desktop

The big picture: Firefighters had contained 12% of the Lake Fire, which has destroyed property as it burned across 14,714 acres, per CalFire. The Ranch Fire has razed some 2,500 acres and had yet to be contained. Los Angeles County said smoke from both blazes "has caused unhealthy air quality" in nearby neighborhoods. The Loyalton fire in Sierra County, where fire tornado was sighted, had burned some 20,000 acres and was 5% contained Saturday, per the responding Tahoe National Forest unit.
---
Extremely dangerous fire behavior noted on the #LoyaltonFire! Rotating columns and potential for fire whirls. Responders should exercise extreme caution!!! https://t.co/DYghar7yiz

— NWS Reno (@NWSReno) August 15, 2020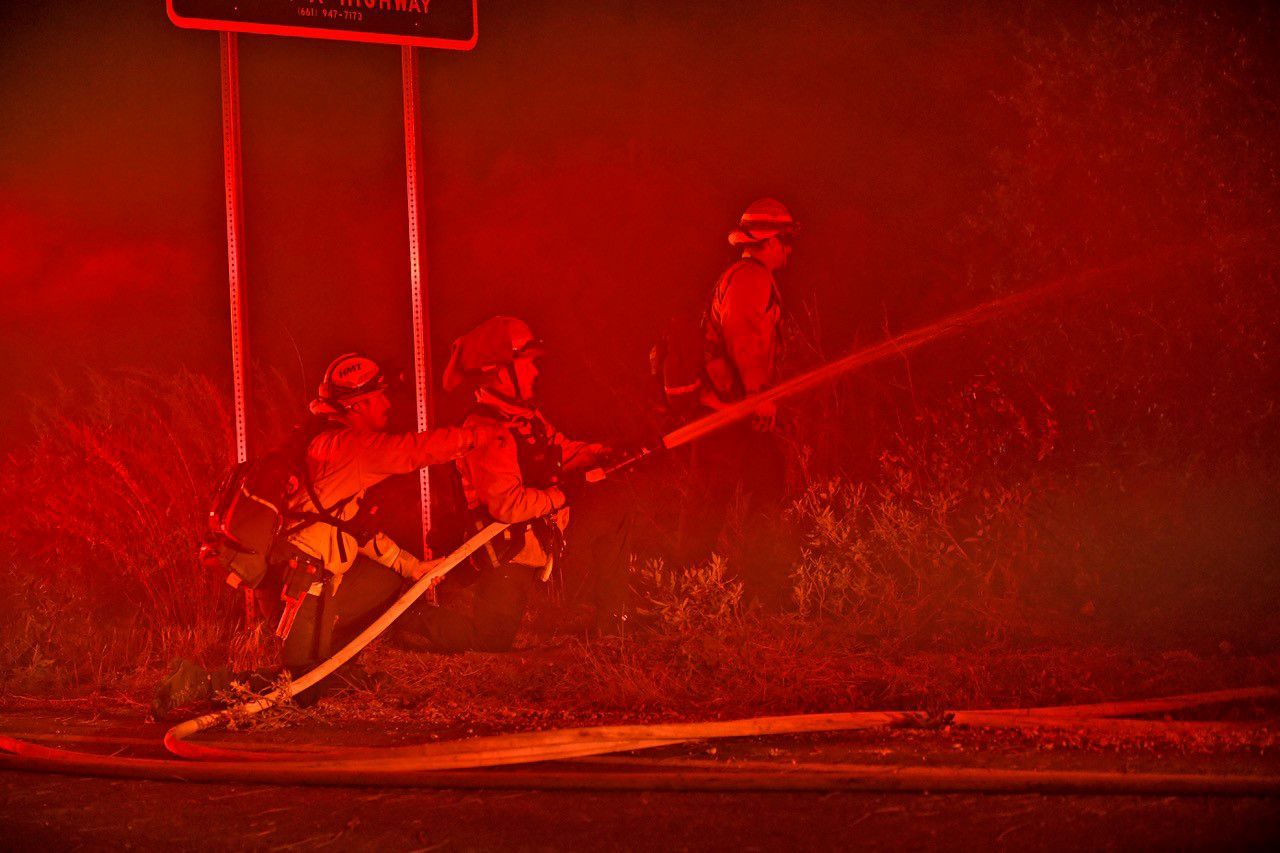 The threat remains high in the Lake Hughes area. Photo: Nick Ut/Getty Images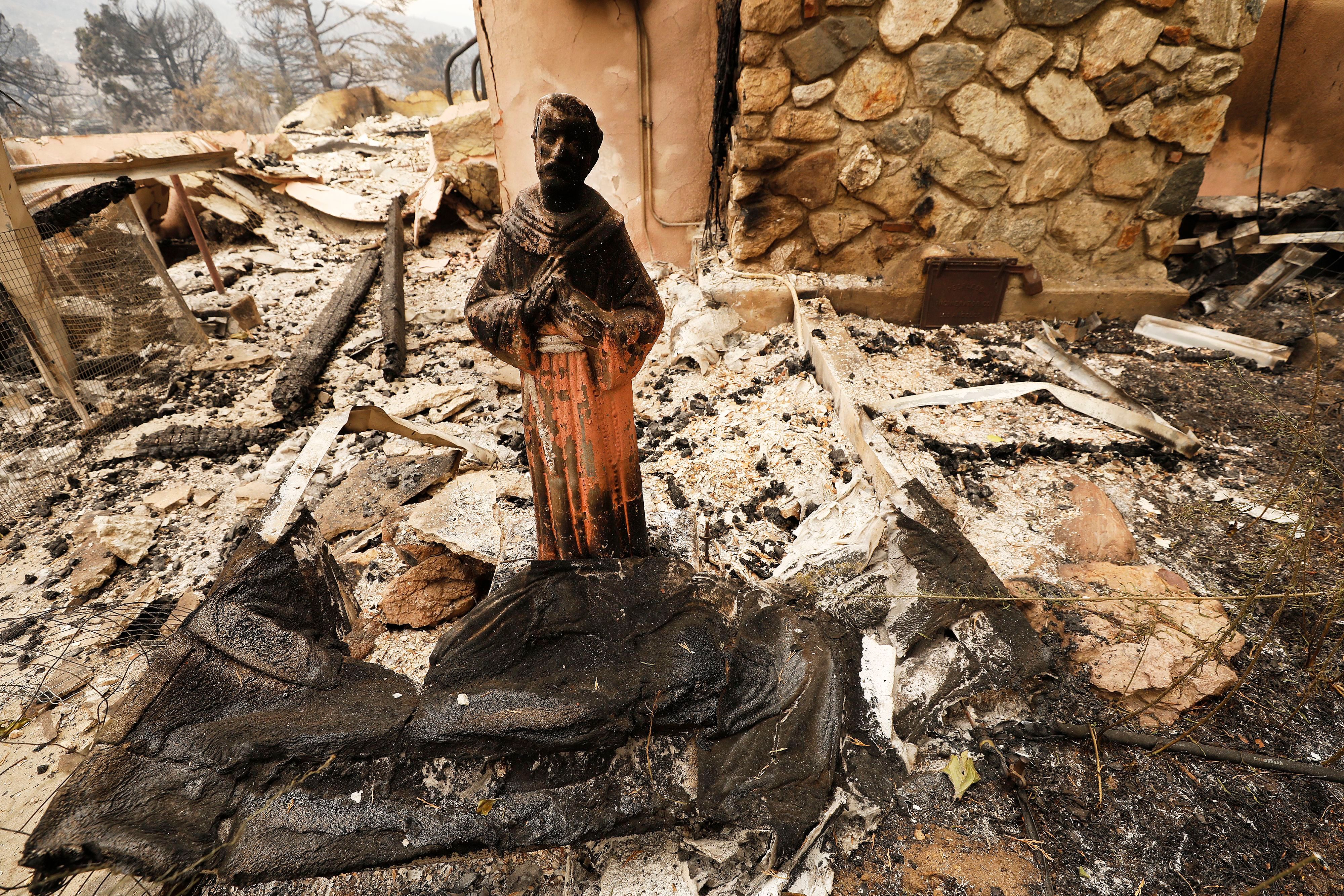 A scorched statue in front of a home razed by the fire on Aug. 13. It's one of several properties and vehicles destroyed along Pine Canyon Road west of Lake Hughes. Photo: Al Seib/Los Angeles Times via Getty Images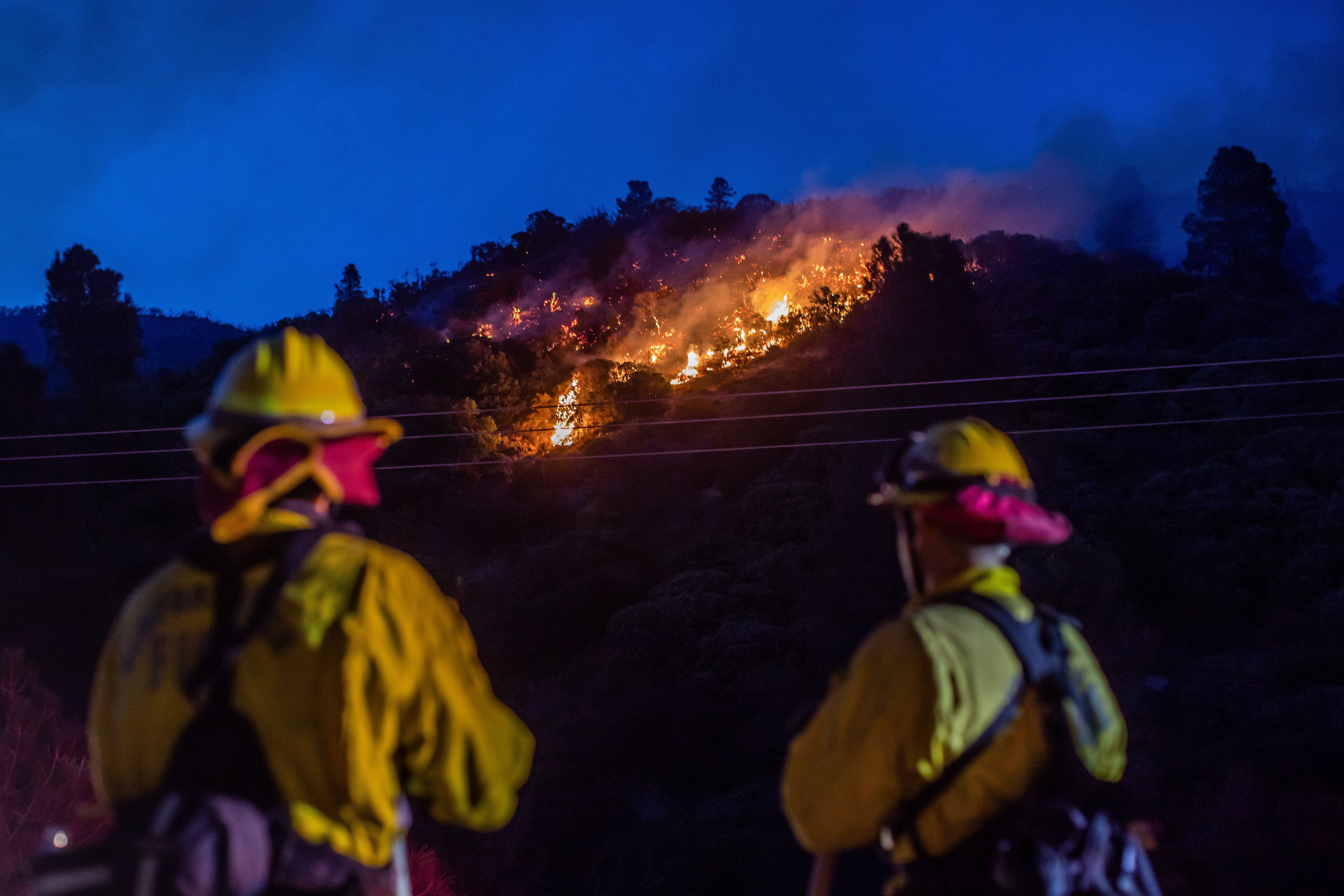 Firefighters work to extinguish hotspots from the Lake Fire at Pine Canyon Road. Photo: Apu Gomes/AFP via Getty Images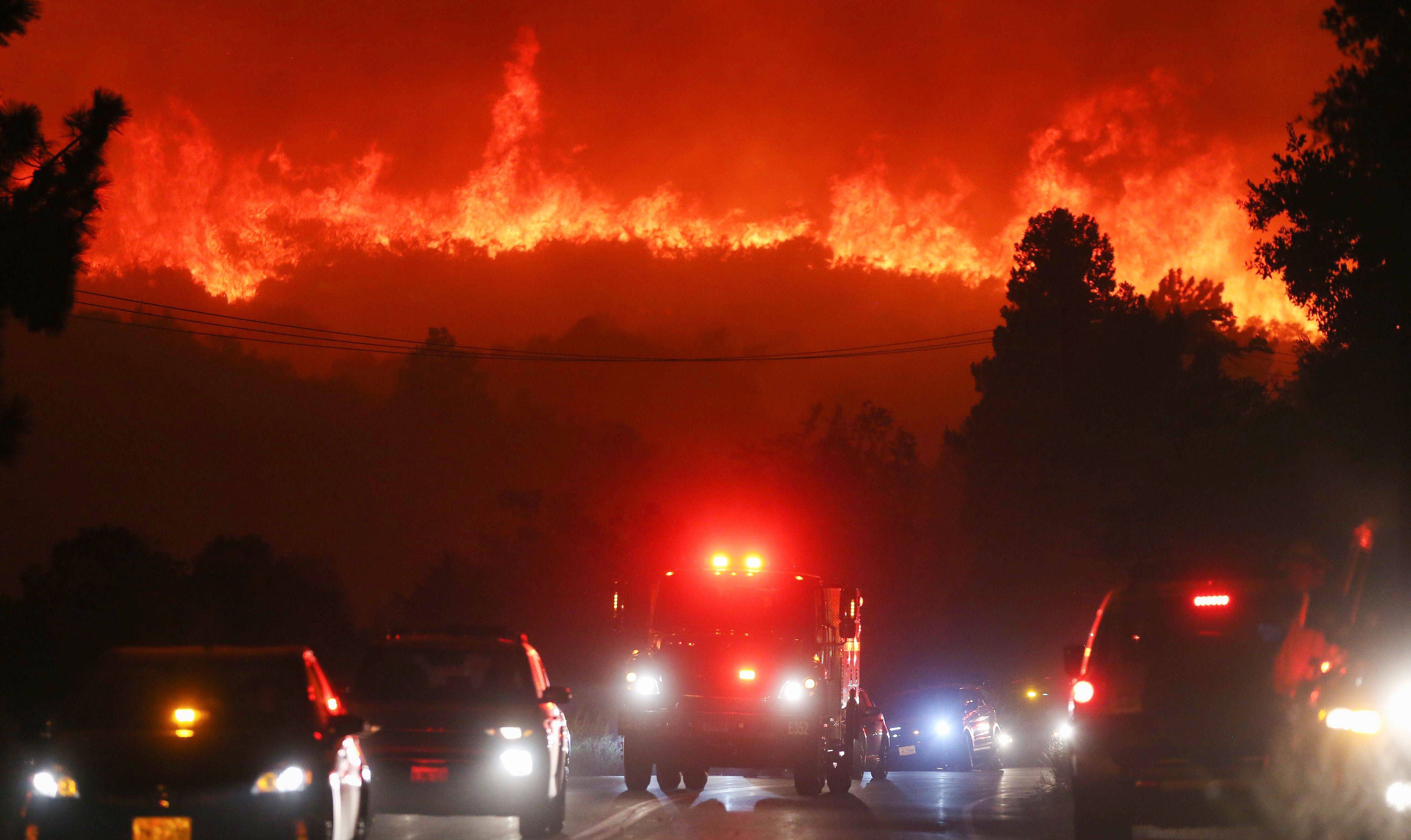 Emergency vehicles respond to the wildfire on Aug. 12. Photo: Mario Tama/Getty Images
#LakeFire; Ferdinand the Bull wasn't clowning around when he chased FF's down the road. Crews were clearing the road so the engines could get to a clearing when they were chased out. Luckily no one was injured and #Ferdinand went about his day. @VCPFA #vcfd pic.twitter.com/vxdOTFoEB7

— Ventura County Fire (@VCFD) August 15, 2020
A smoky morning due to the #RanchFire. Our live cams can be found here: https://t.co/XPfY5s6ZKV pic.twitter.com/iIuskfJ7Vd

— Mount Wilson Observatory (@MtWilsonObs) August 14, 2020
Editor's note: This is a developing news story. Please check back for updates.