Show an ad before the article body starts. Desktop

President Biden delivered a historic address before a joint session of Congress on Wednesday — the eve of his 100th day since taking office.
Show ads after 10 words.. Desktop

Driving the news: Vice President Kamala Harris and House Speaker Nancy Pelosi (D-Calif.) made history as the first women to lead the Senate and House during a president's congressional address. The event was also notable for having pandemic restrictions in place that included having virtual guests.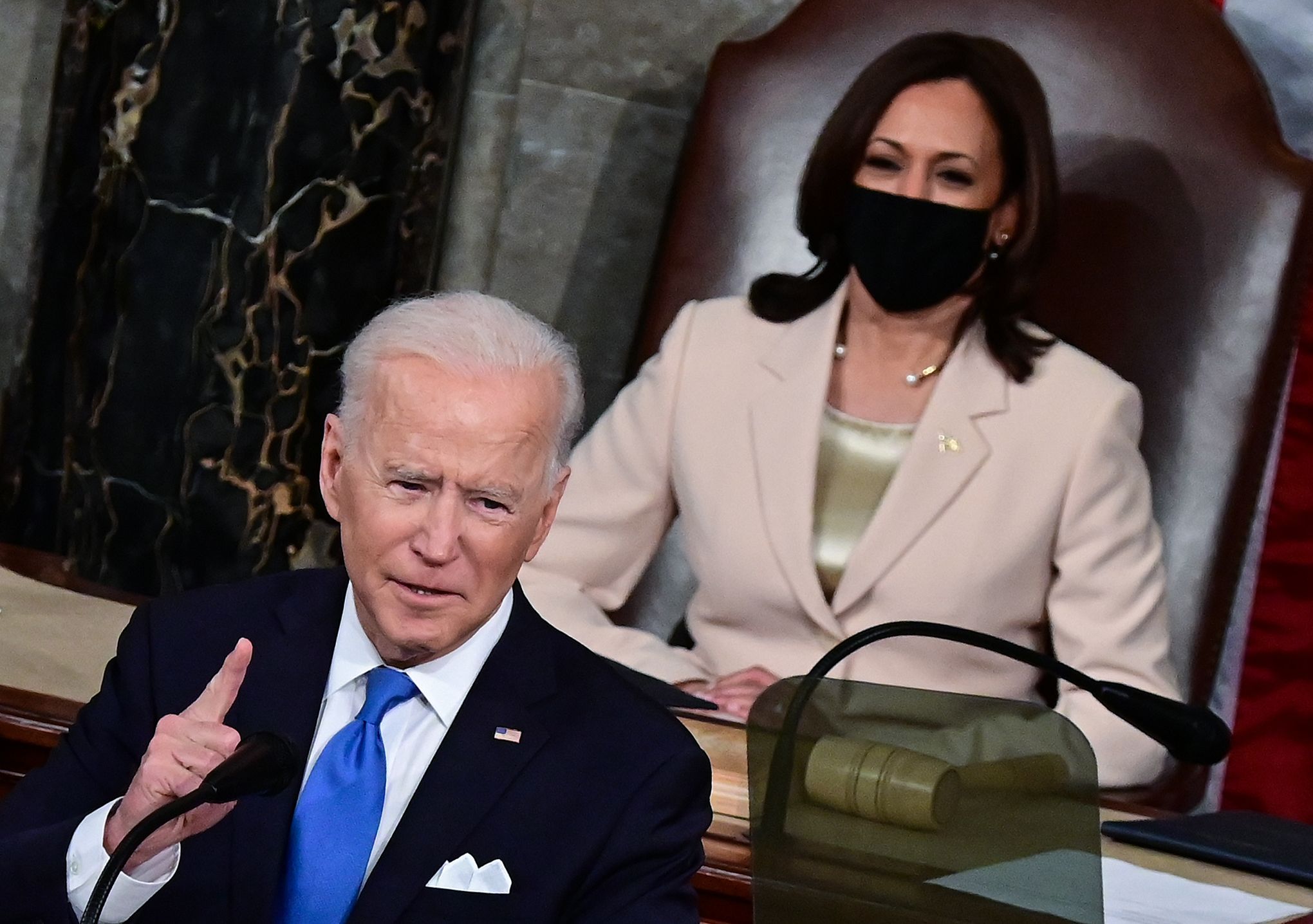 Biden addresses the joint session of Congress as Harris looks on. Photo: Jim Watson - POOL/Getty Images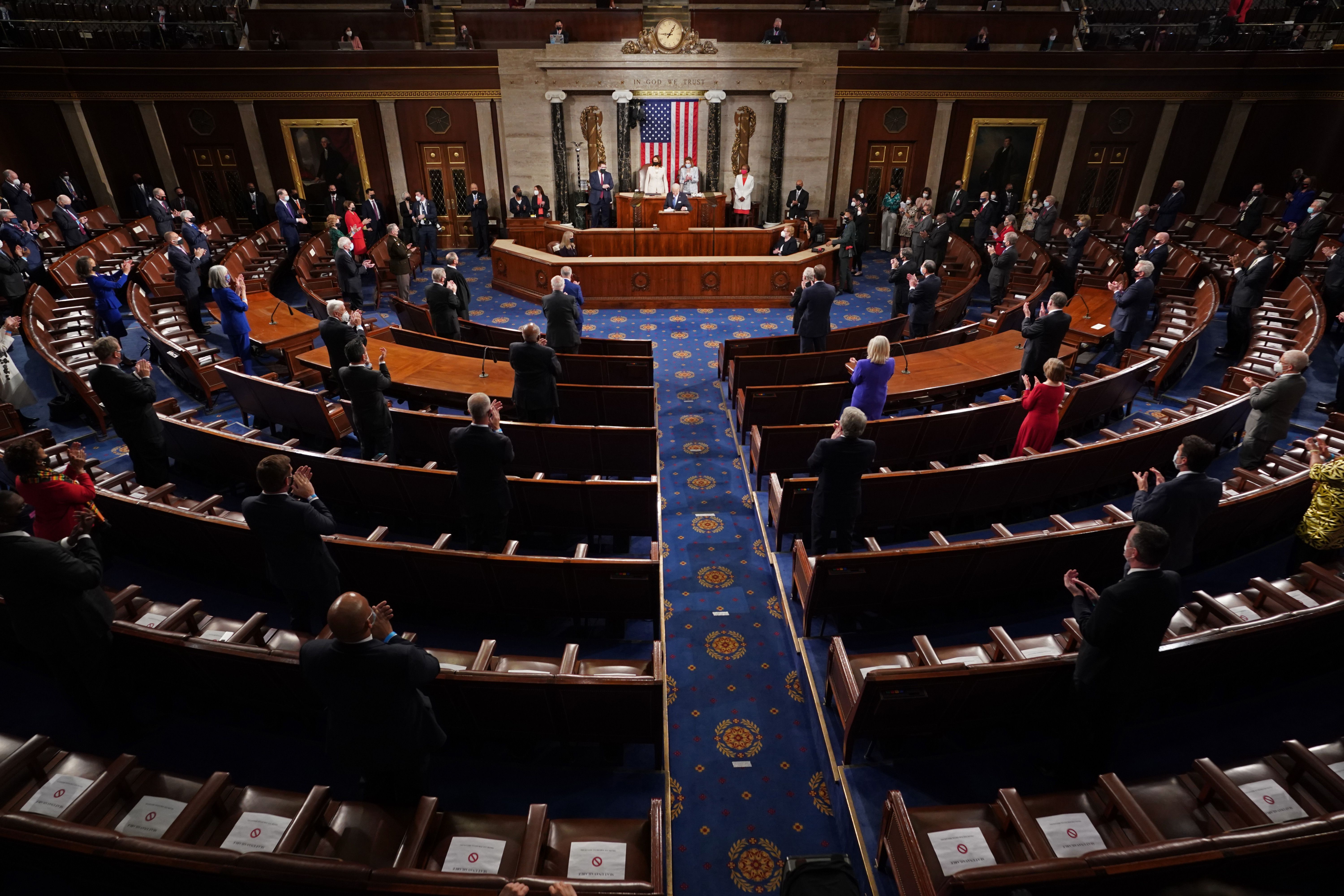 The scene in the House chamber during Biden's address. Photo: Doug Mills/Pool/Getty Images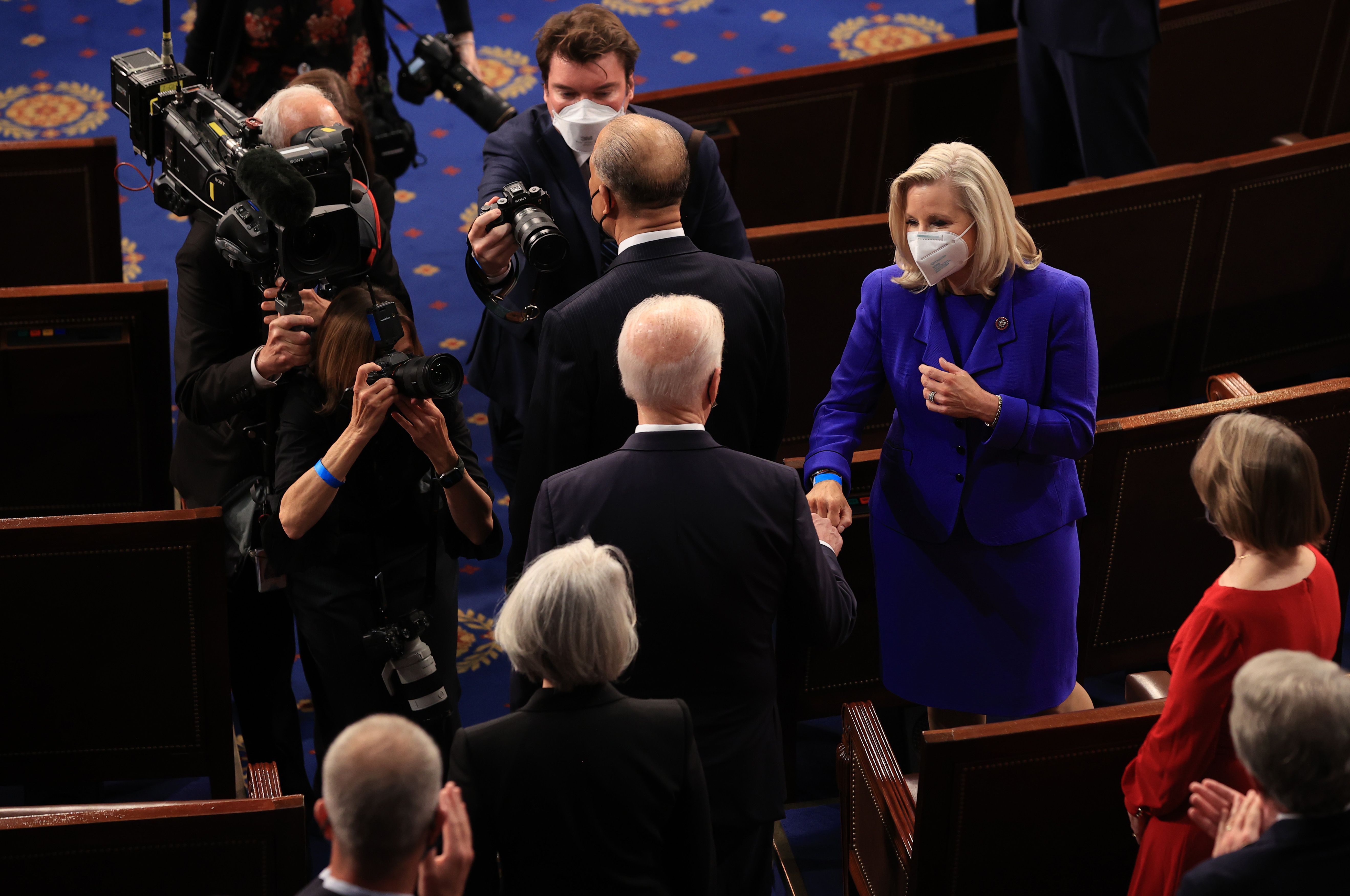 Biden greets Republican Rep. Liz Cheney with a fist bump before his address. Photo: Chip Somodevilla/Getty Images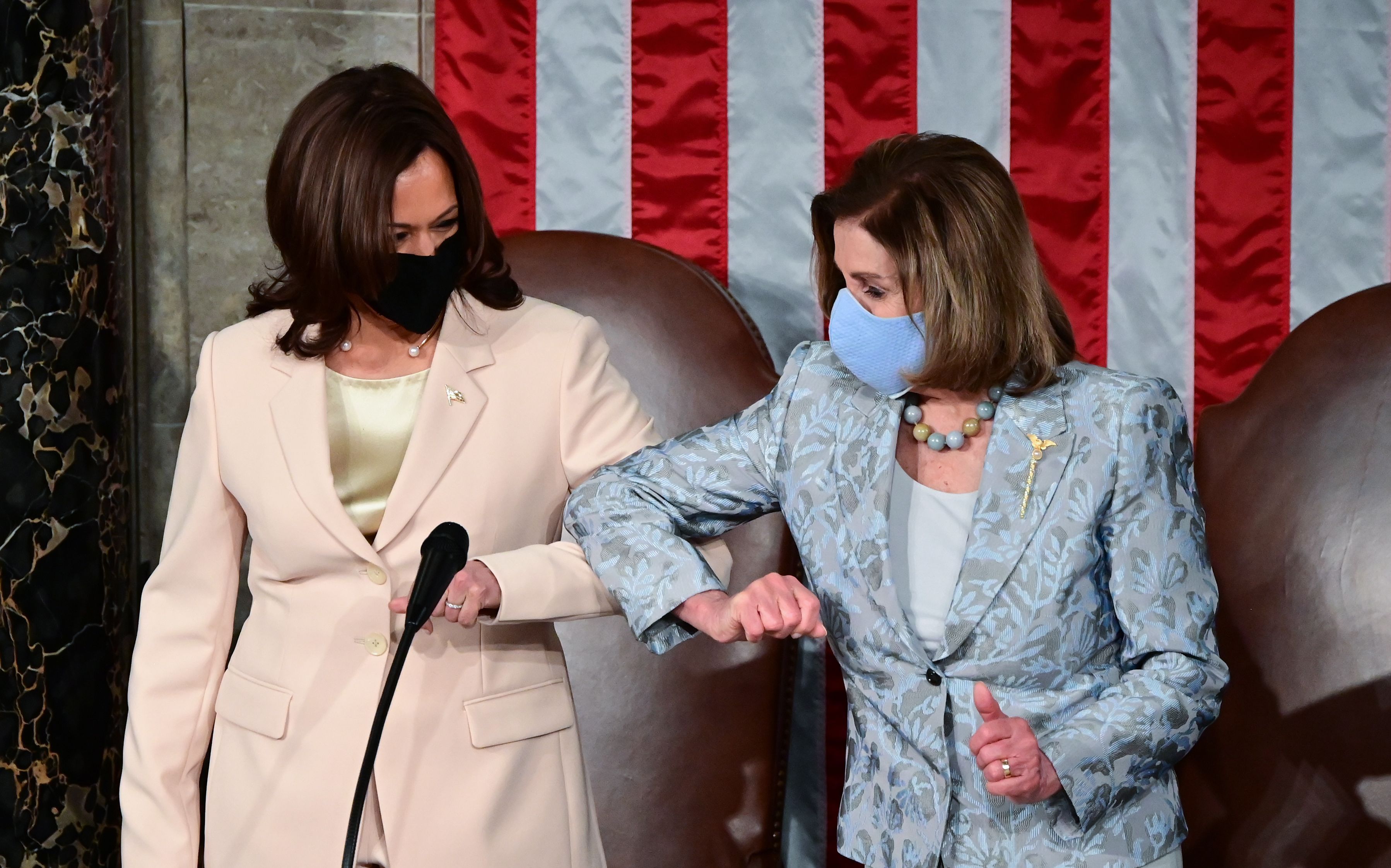 Harris greets Pelosi ahead of Biden's arrival in the House. Photo: Jim Watson/Pool/Getty Images
Editor's note: This a breaking news story. Please check back for updates.
Keep reading...
Show less