Show an ad before the article body starts. Desktop

Plans for a European Super League fell apart on Tuesday, just two days after the proposed soccer competition was announced.
Show ads after 10 words.. Desktop

How it went down: Manchester City, one of the six English Premier League clubs set to join the 12-team breakaway league, was the first to confirm it was out.
---
What they're saying: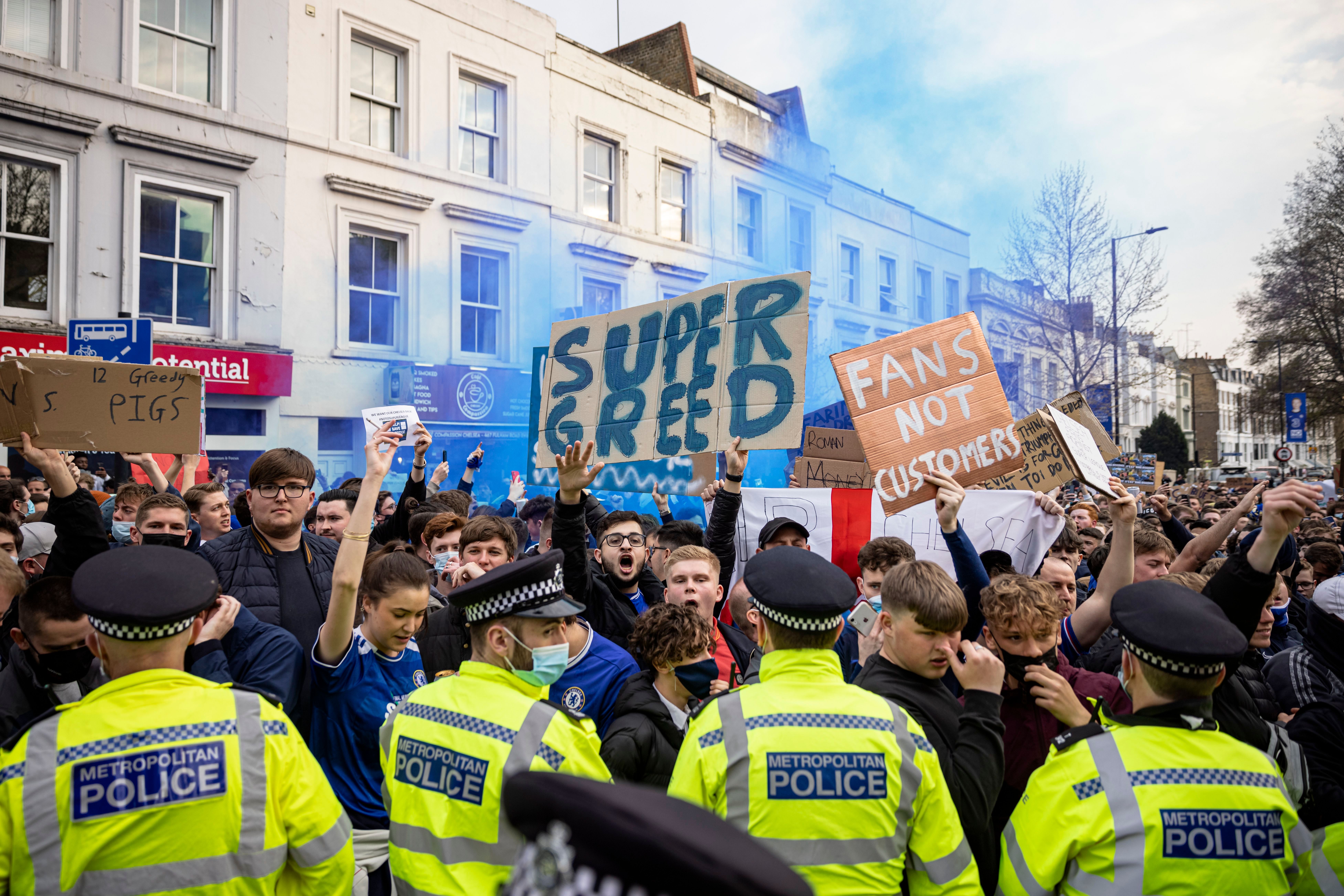 Chelsea fans protesting outside Stamford Bridge. Photo: Rob Pinney/Getty Images
The state of play: The Super League, which would have upended soccer's structures and economics, was met with fury. Players spoke out against it, fans launched protests, and politicians threatened legal action.
What's next: A scheme years in the making collapsed spectacularly in two days. Now what?