Show an ad before the article body starts. Desktop

Military flights restarted evacuations of diplomats and civilians from Tuesday morning following their suspension the previous day after thousands of Afghans rushed to Kabul's airport, per Reuters.
Show ads after 10 words.. Desktop

The big picture: At least seven people died in the airport chaos Monday, after the Taliban claimed victory nearly 20 years after being removed from power by U.S.-backed forces. Many Afghans who worked for the ousted government fear reprisals, the Washington Post notes.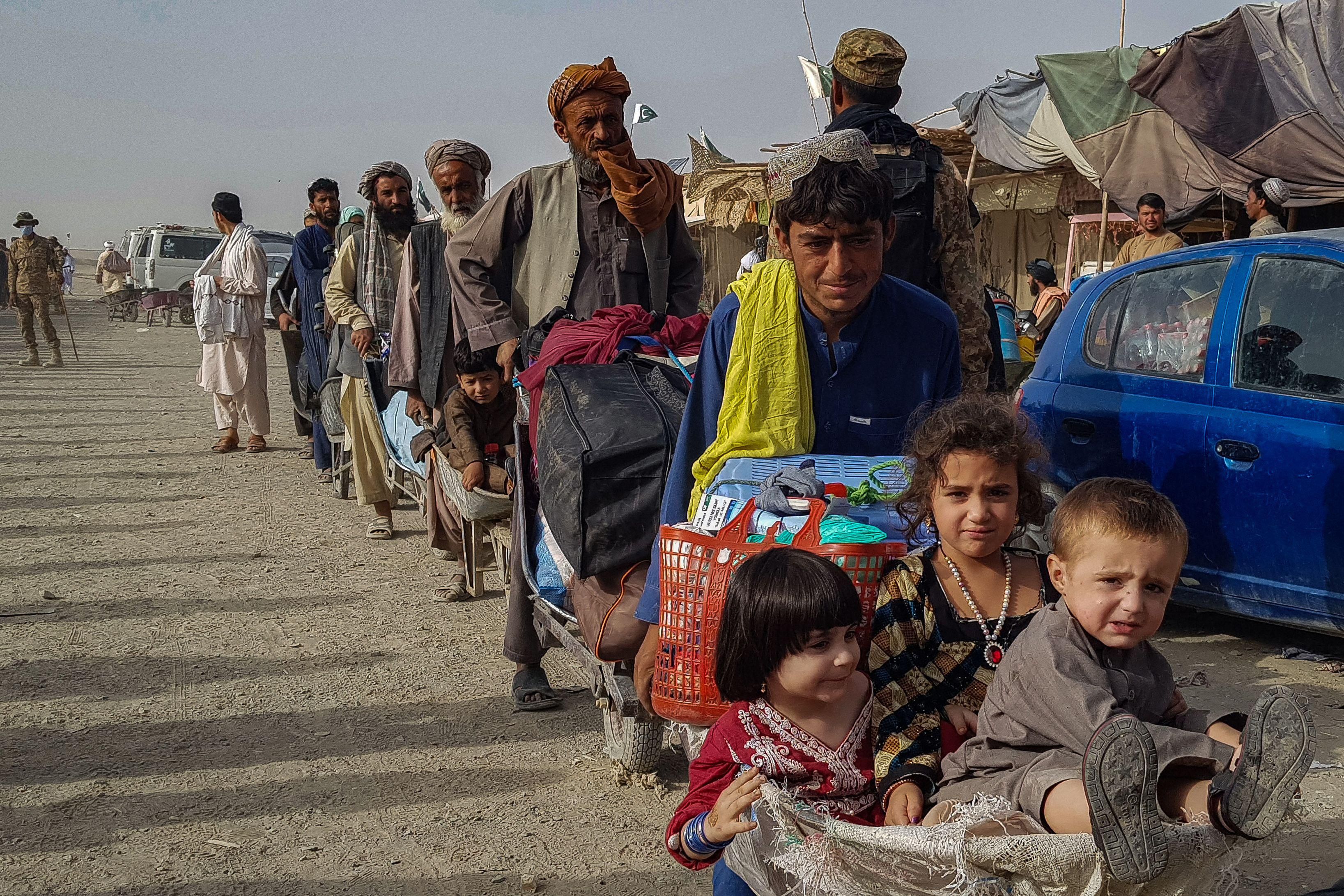 Returning Afghans at the Chaman Pakistan-Afghanistan border crossing point on Aug. 17. Photo:AFP via Getty Images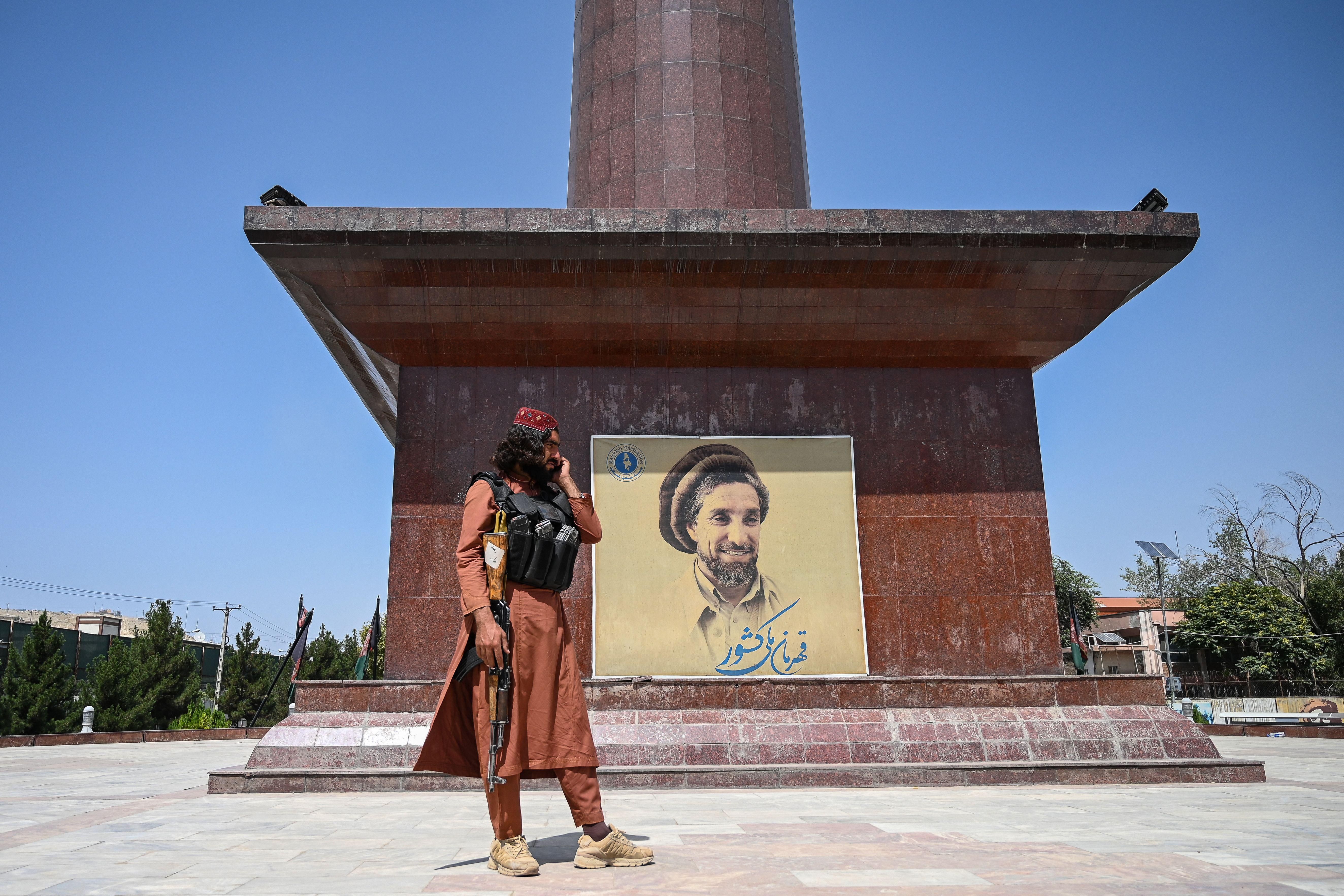 A Taliban fighter standing next to poster bearing the image of the late Afghan commander Ahmad Shah Massoud at the Massoud Square in Kabul on Aug. 16. Photo: Wakil Kohsar//AFP via Getty Images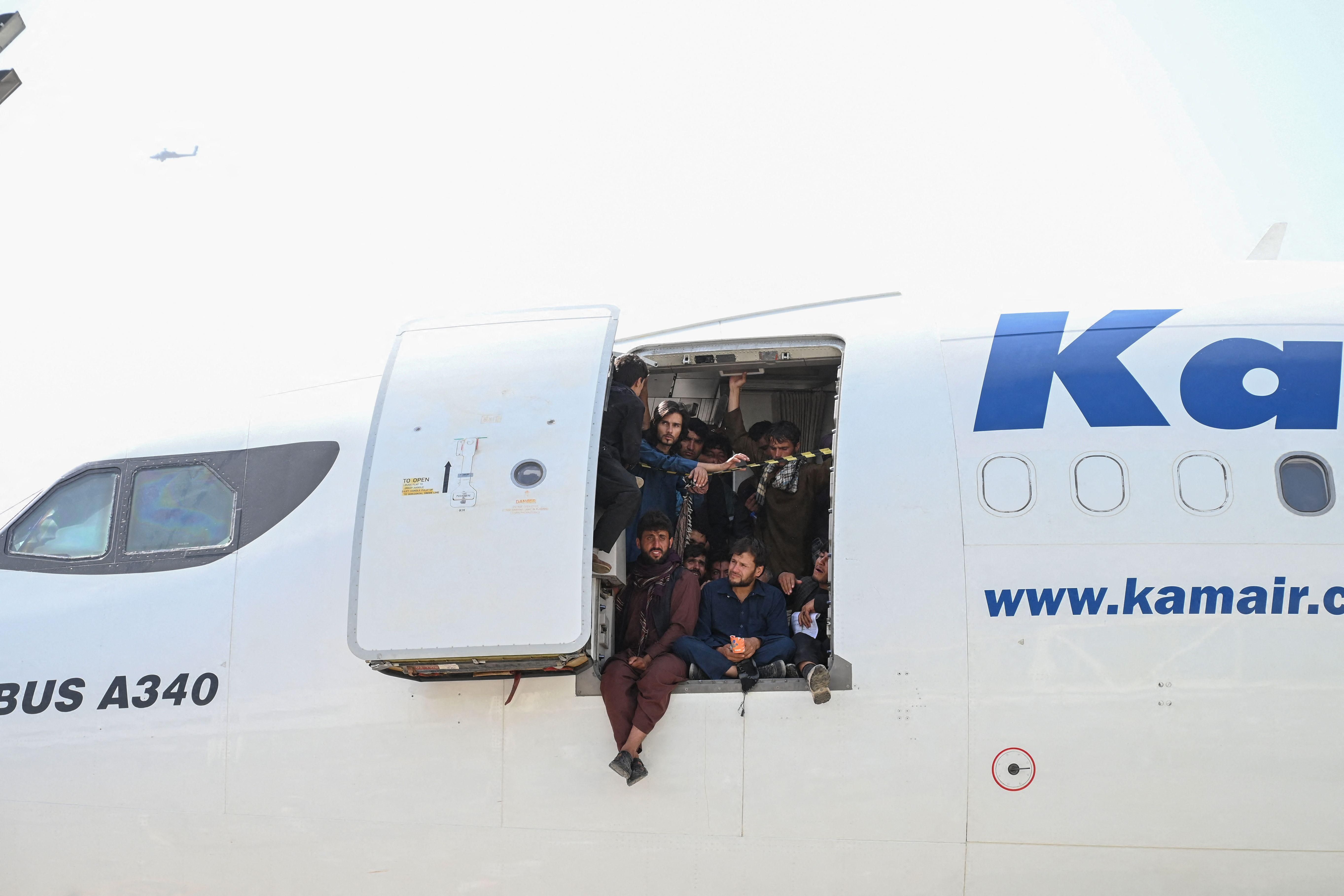 Afghan people climb up on a plane and sit by the door as they wait at Kabul's on Aug. 16. Photo: Wakil Kohsar/AFP via Getty Images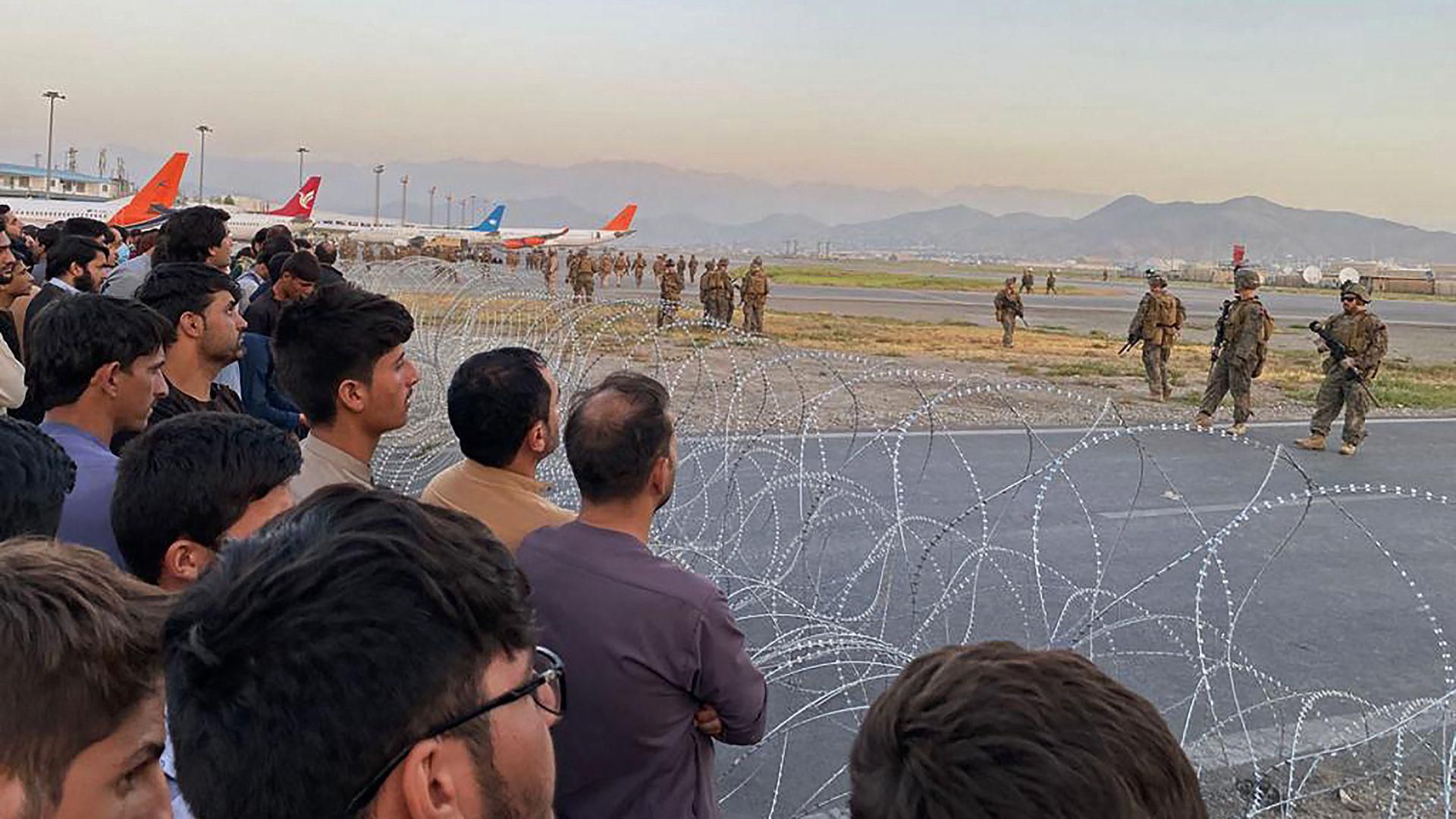 Afghans watch as U.S. soldiers stand guard at Kabul's Hamid Karzai International Airport on Monday. Photo: Shakib Rahmani/AFP via Getty Images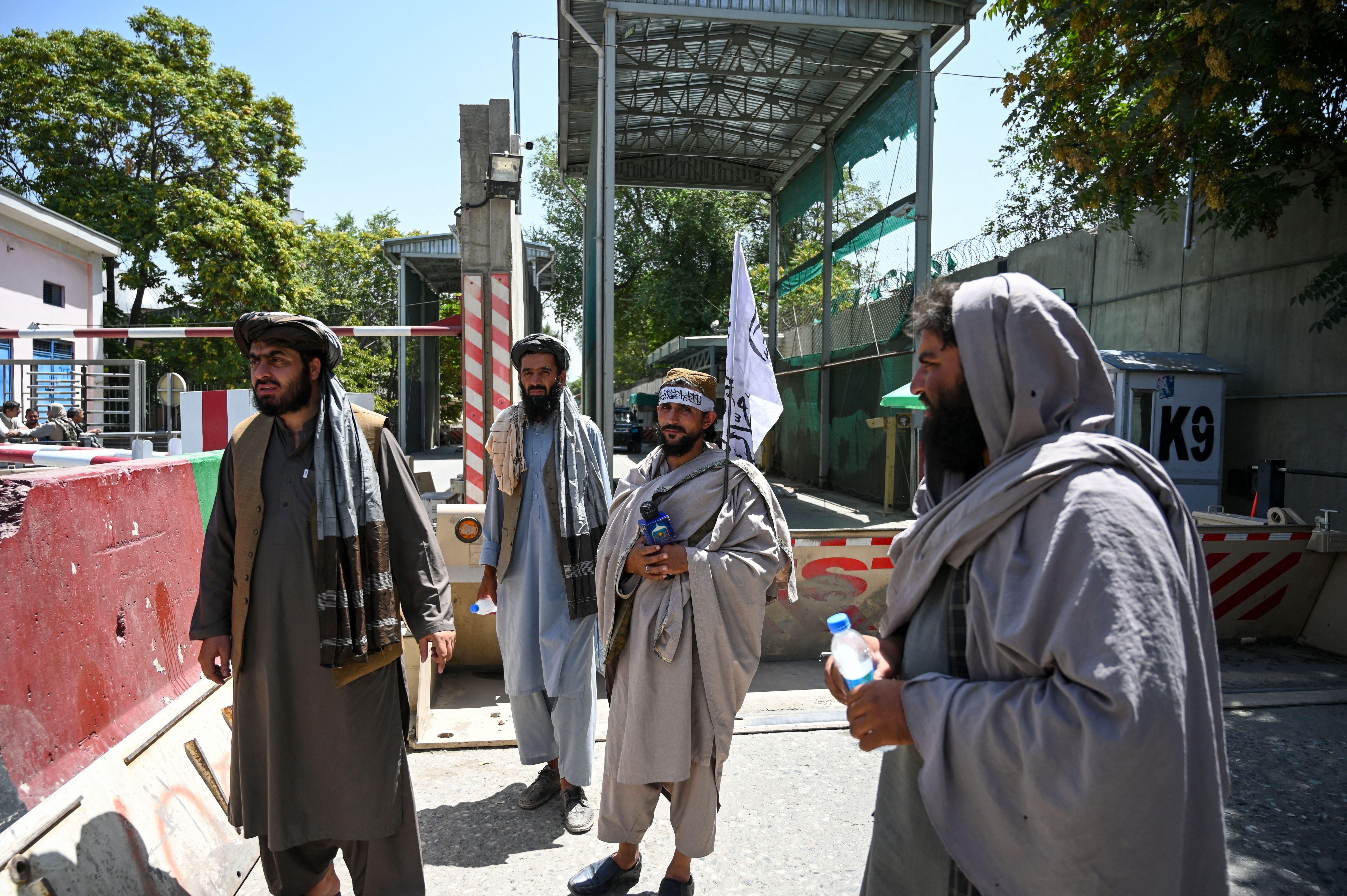 Taliban fighters stand guard at an entrance of the "green zone," where government buildings, residences and foreign embassies are located in Kabul, on Monday. Photo: Wakil Kohsar /AFP via Getty Images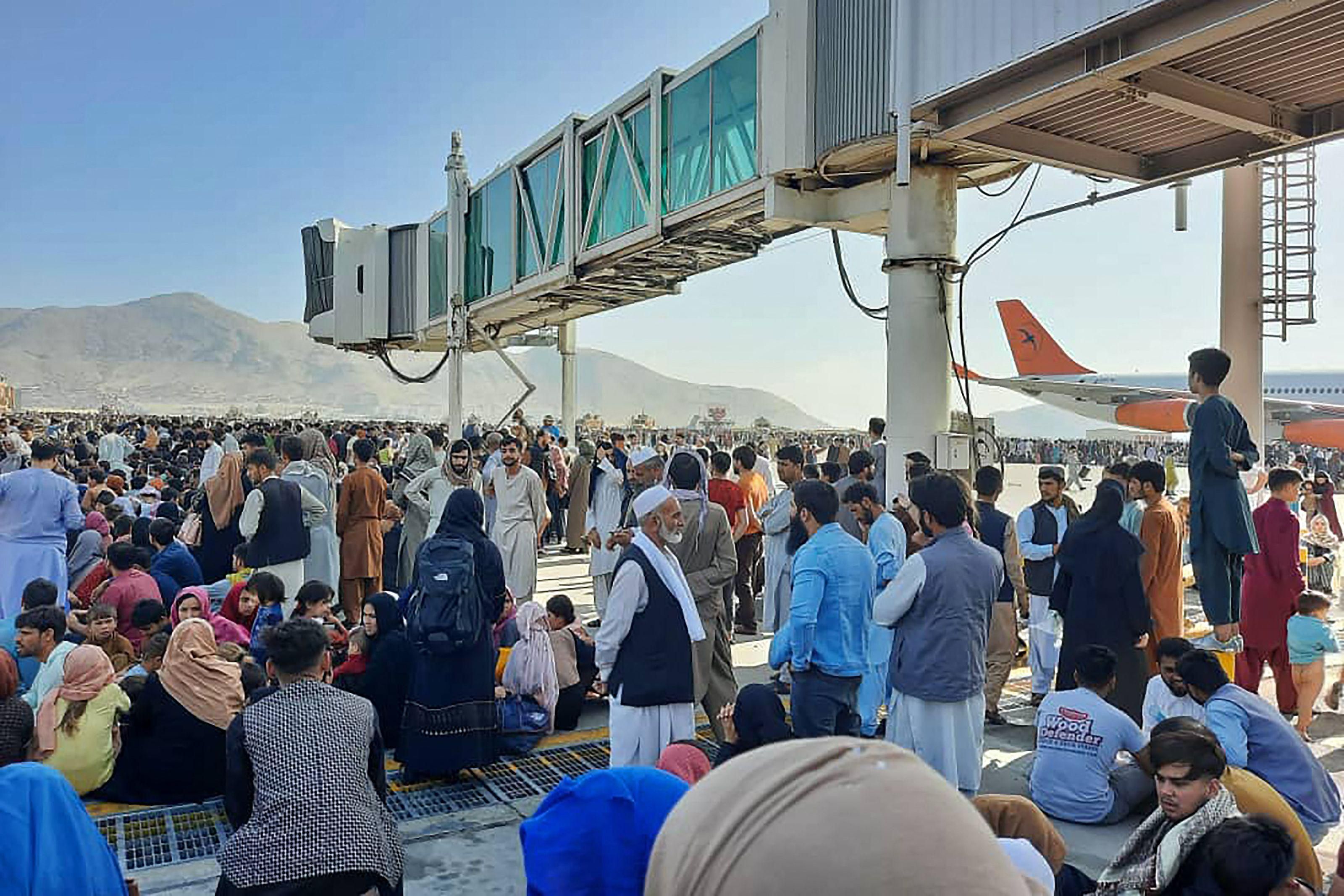 Afghans crowd the tarmac of Kabul's airport on Monday. Photo: AFP via Getty Images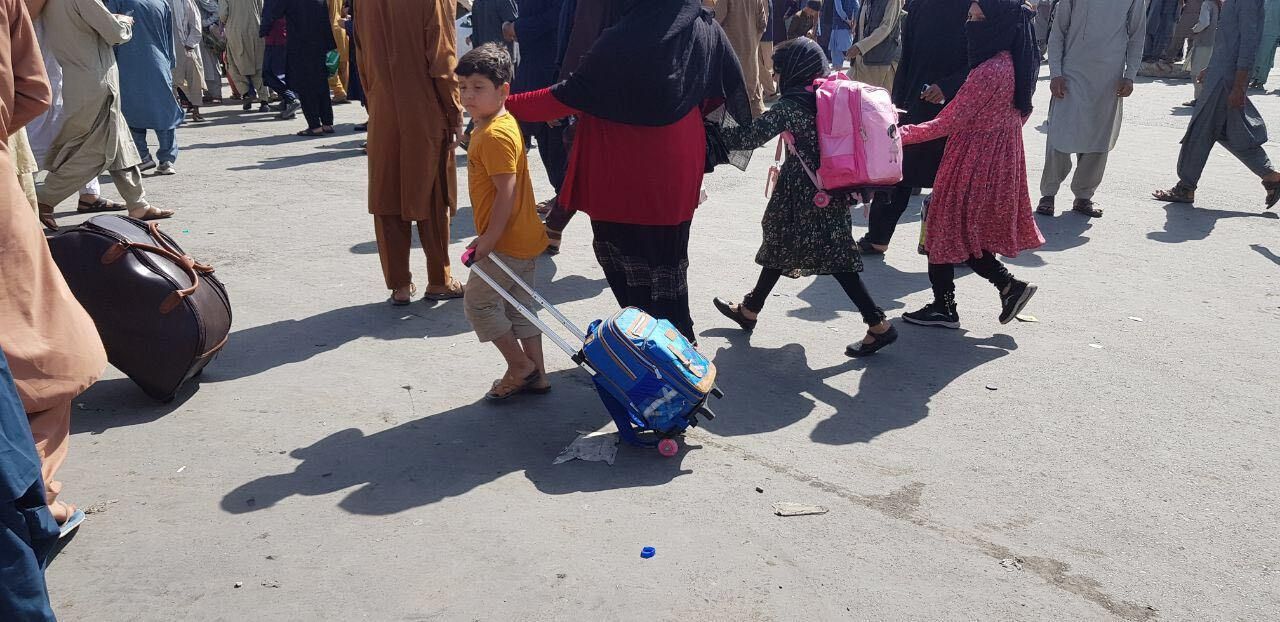 Children among the crowds on the tarmac at Kabul's airport. Photo: Sayed Khodaiberdi Sadat/Anadolu Agency via Getty Images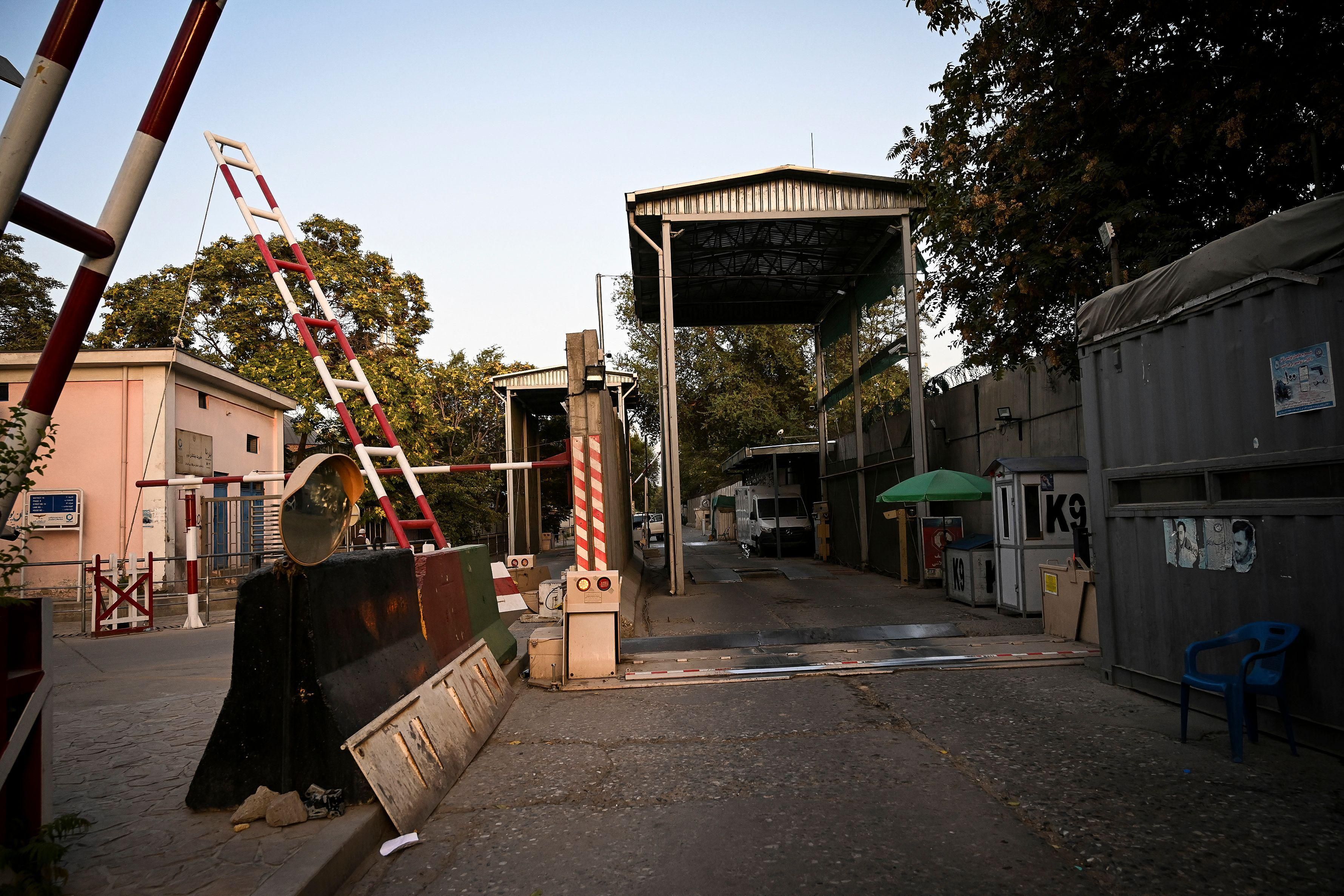 The entrance gate of the green zone after diplomats began evacuating Kabul on Sunday. Photo: Wakil Kohsar/AFP via Getty Images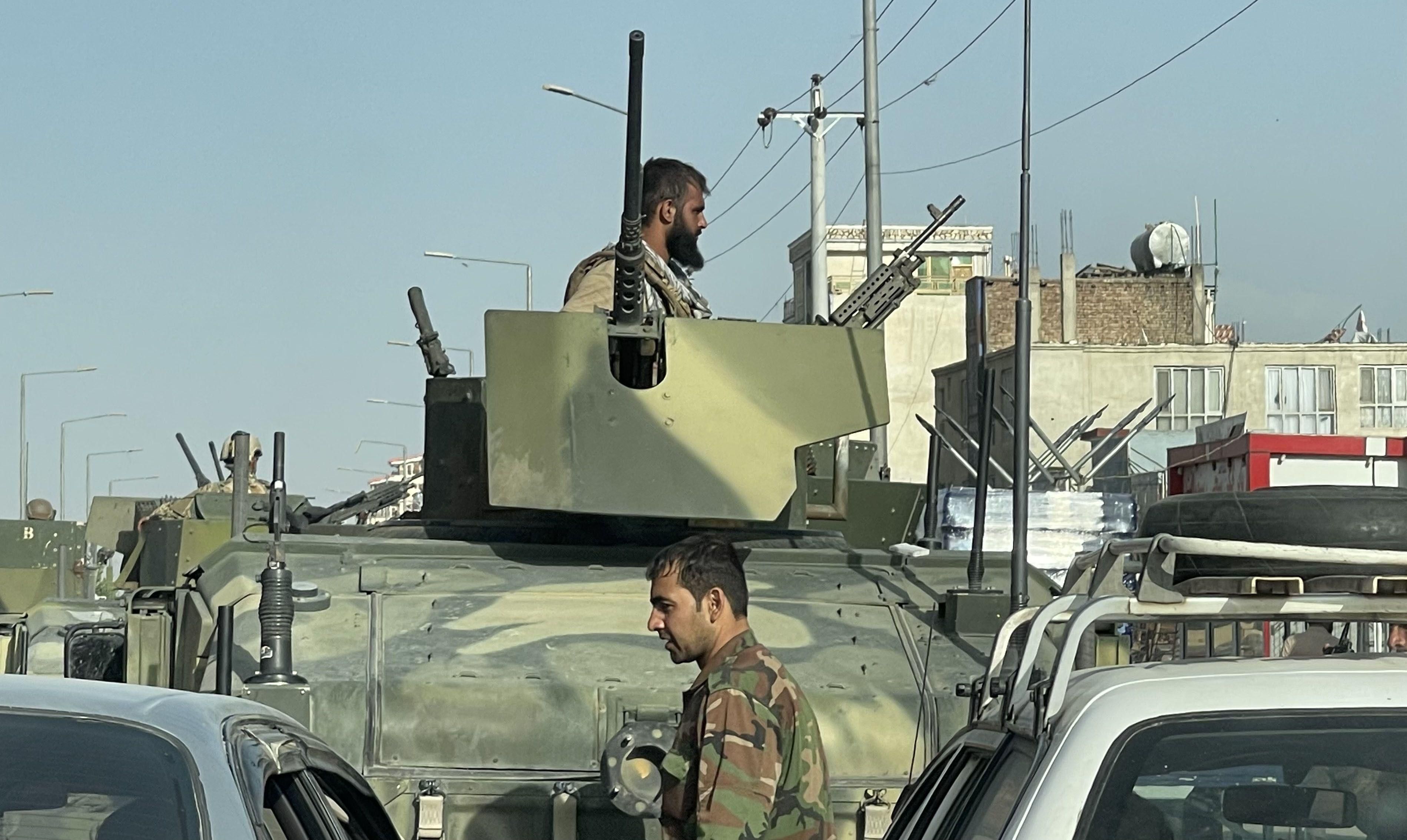 Afghan security forces patrol Kabul city on Sunday. Photo: Haroon Sabawoon/Anadolu Agency via Getty Images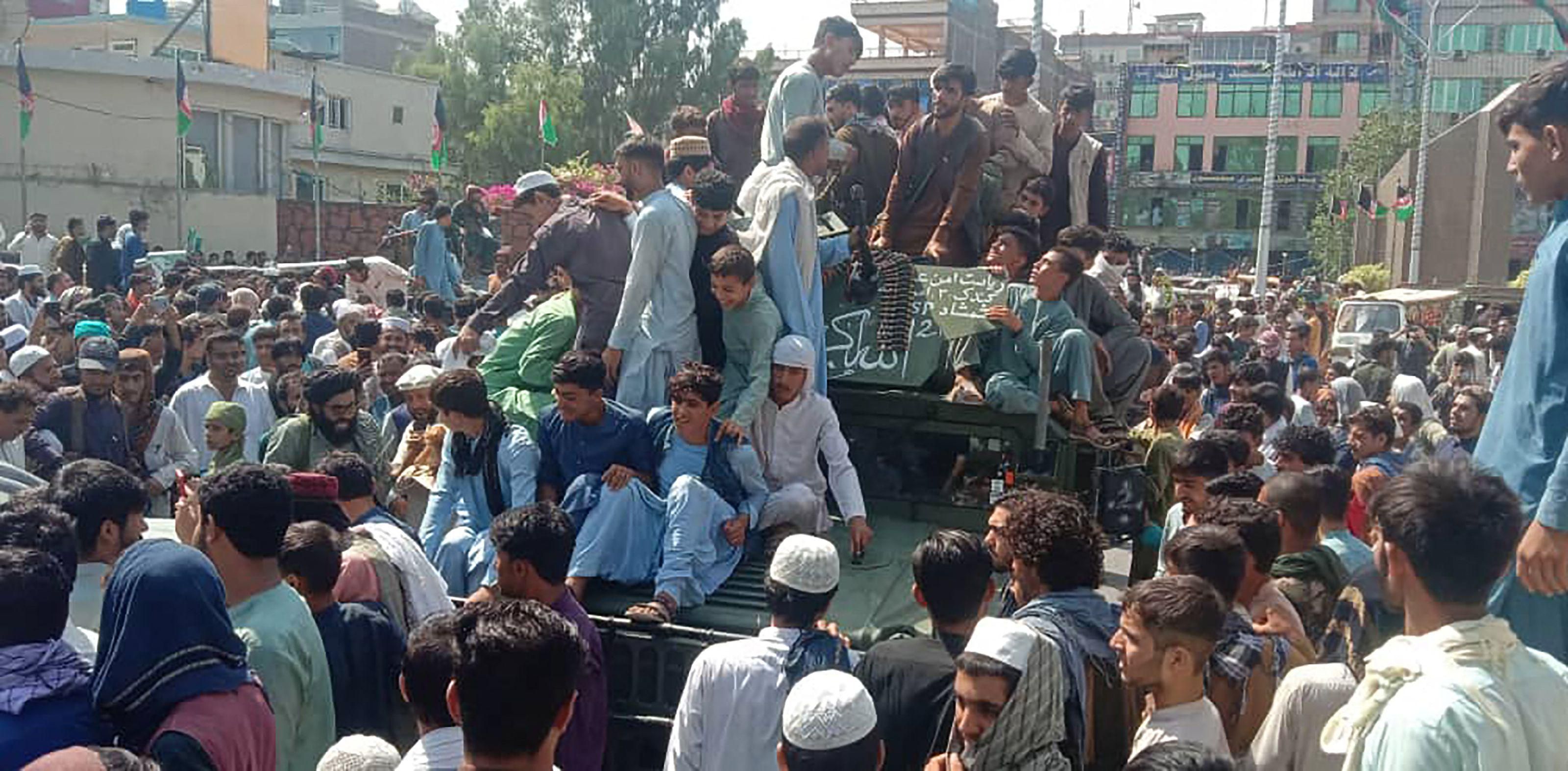 Taliban fighters and local people sit on an Afghan National Army Humvee vehicle in Jalalabad province Sunday. Photo: AFP via Getty Images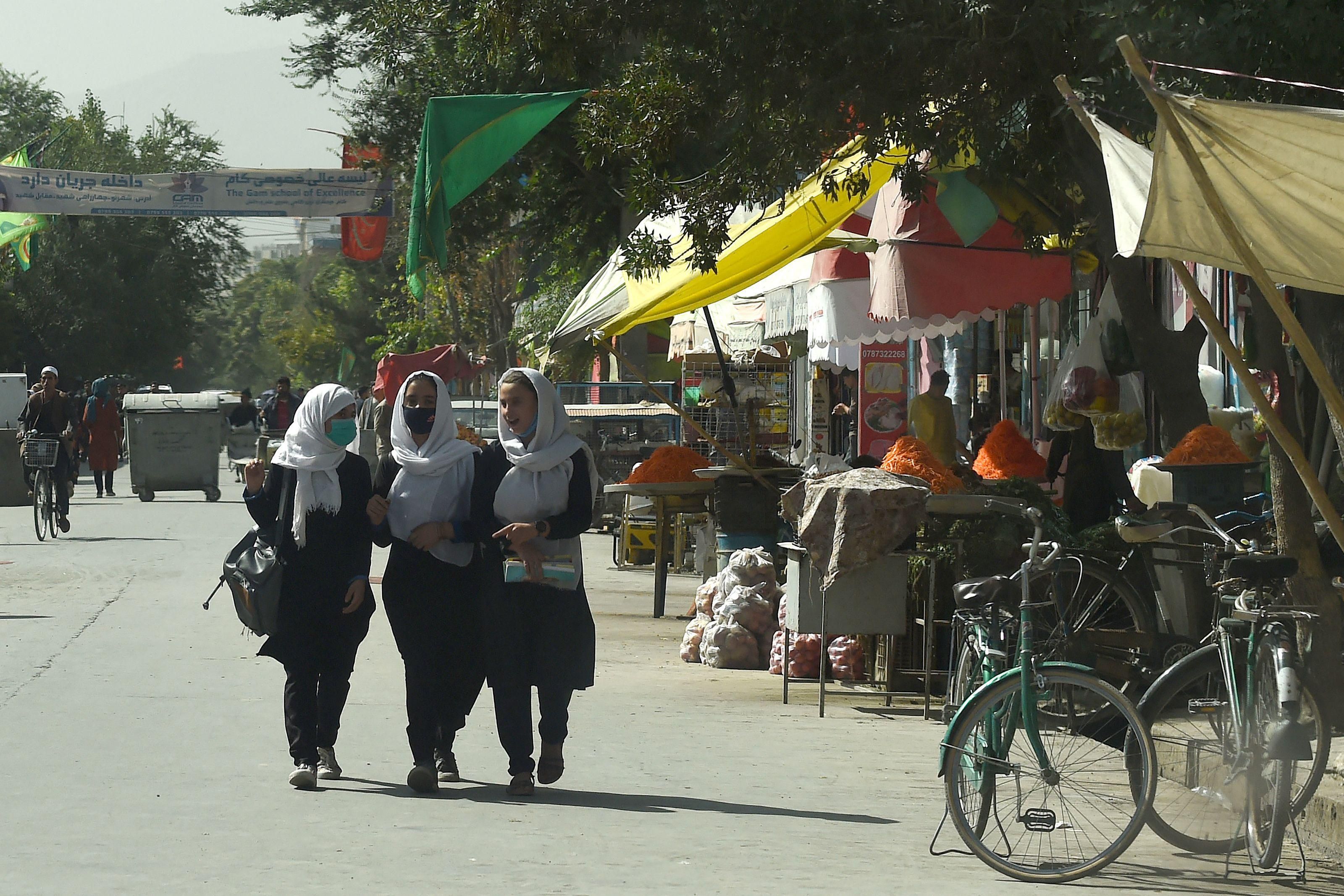 Afghan schoolgirls walk along a Kabul street Sunday as the Taliban reached the Afghan capital. Photo: Wakil Kohsar/AFP via Getty Images