Show an ad before the article body starts. Desktop

Flooding from torrential rain in China's Henan province has killed at least 33 people this week and eight more remain missing, according to CNN.
Show ads after 10 words.. Desktop

The big picture: Flooding has displaced hundreds of thousands of people and led to at least 1.22 billion yuan (around $190 million) in damage across the province, which is home to more than 99 million people.
Flooding was particularly damaging in Zhengzhou, Henan's capital, where at least 12 people died after being trapped in an overflowing subway.
Another four people died in a village near Gongyi, a city west of Zhengzhou, according to the New York Times.
By the numbers: Zhengzhou saw 31.02 inches of rainfall in three days, which is roughly 15 months' of worth of precipitation, according to meteorologist Jonathan Erdman of the Weather Channel.
Eight of those inches fell in just one hour, which set a national record rainfall rate and compares to some of the highest one-hour totals globally.
Our thought bubble, via Axios' Andrew Freedman: Studies show that as the planet warms due to human activities — such as the burning of fossil fuels for energy — heavy precipitation events are becoming more likely and more severe.
This was on display in Henan, as well as in Europe, where devastating flooding hit several countries, including Germany.
What's next: The death toll is expected to rise as rescue operations continue, and landslides and widespread damage to buildings have hampered searches.
In photos: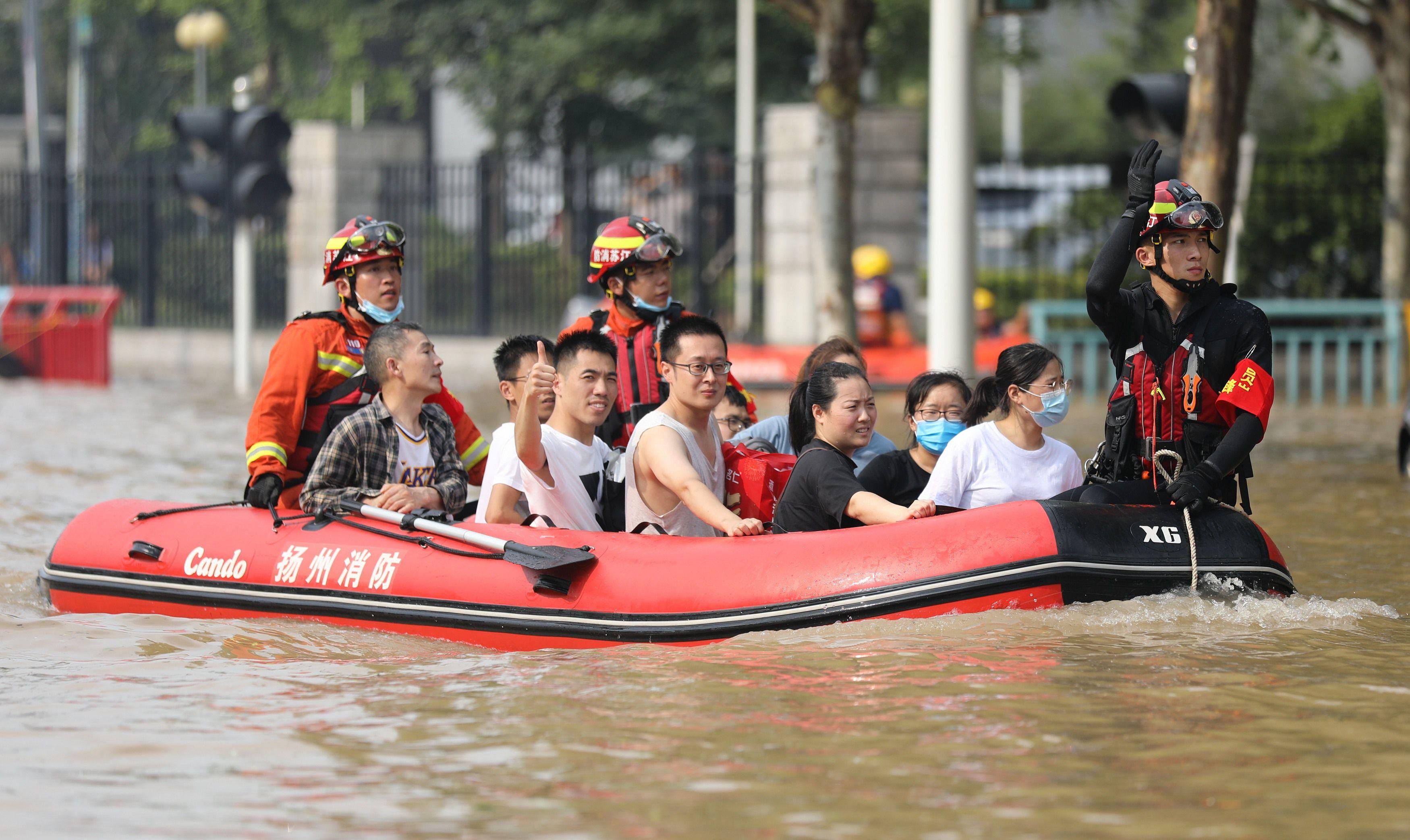 Firefighters rescuing people in Zhengzhou on July 22. Photo:Costfoto/Barcroft Media via Getty Images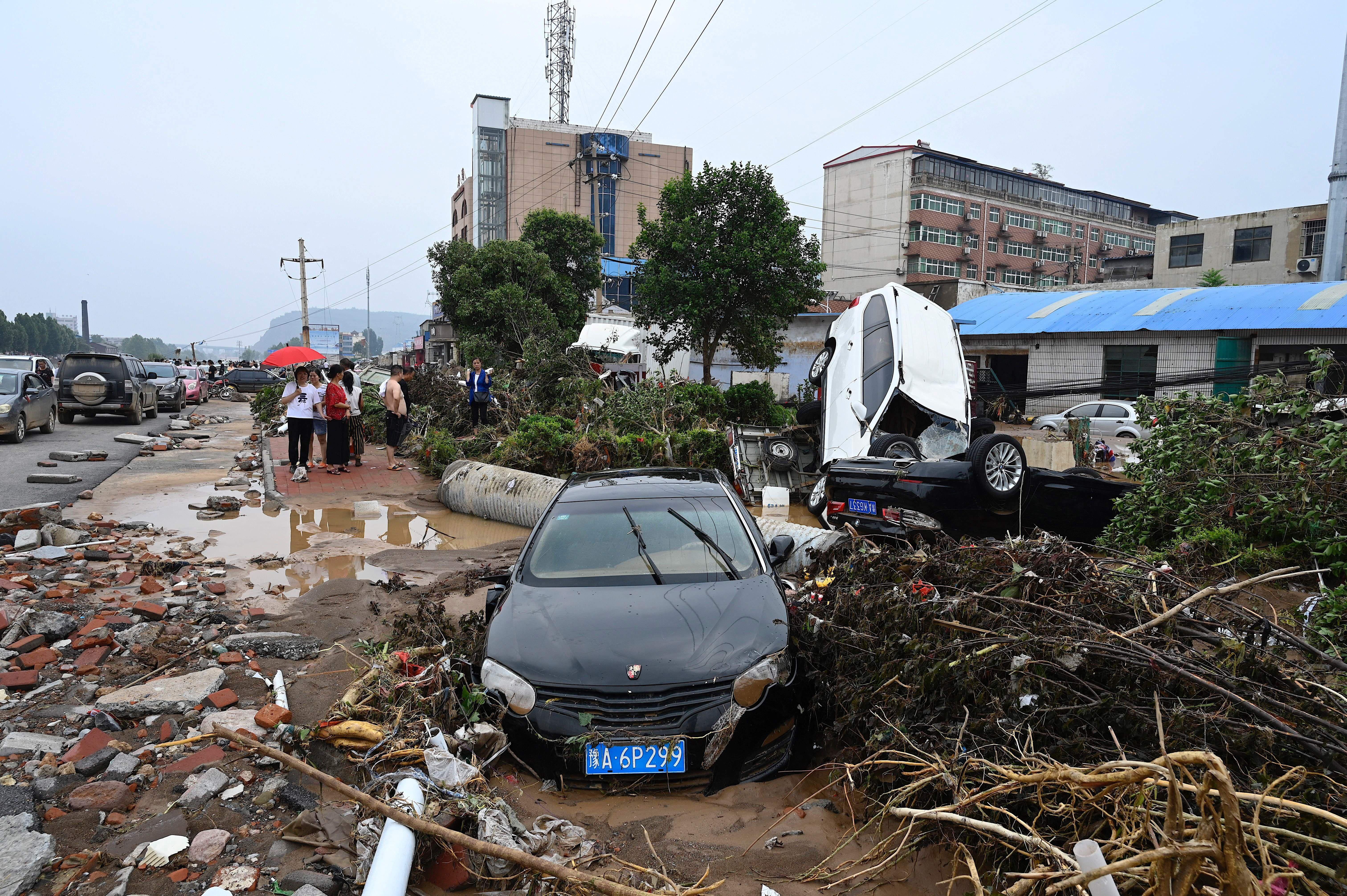 Damaged vehicles stuck in a muddy road in Gongyi city on July 22. Photo: Jade Gao/AFP via Getty Images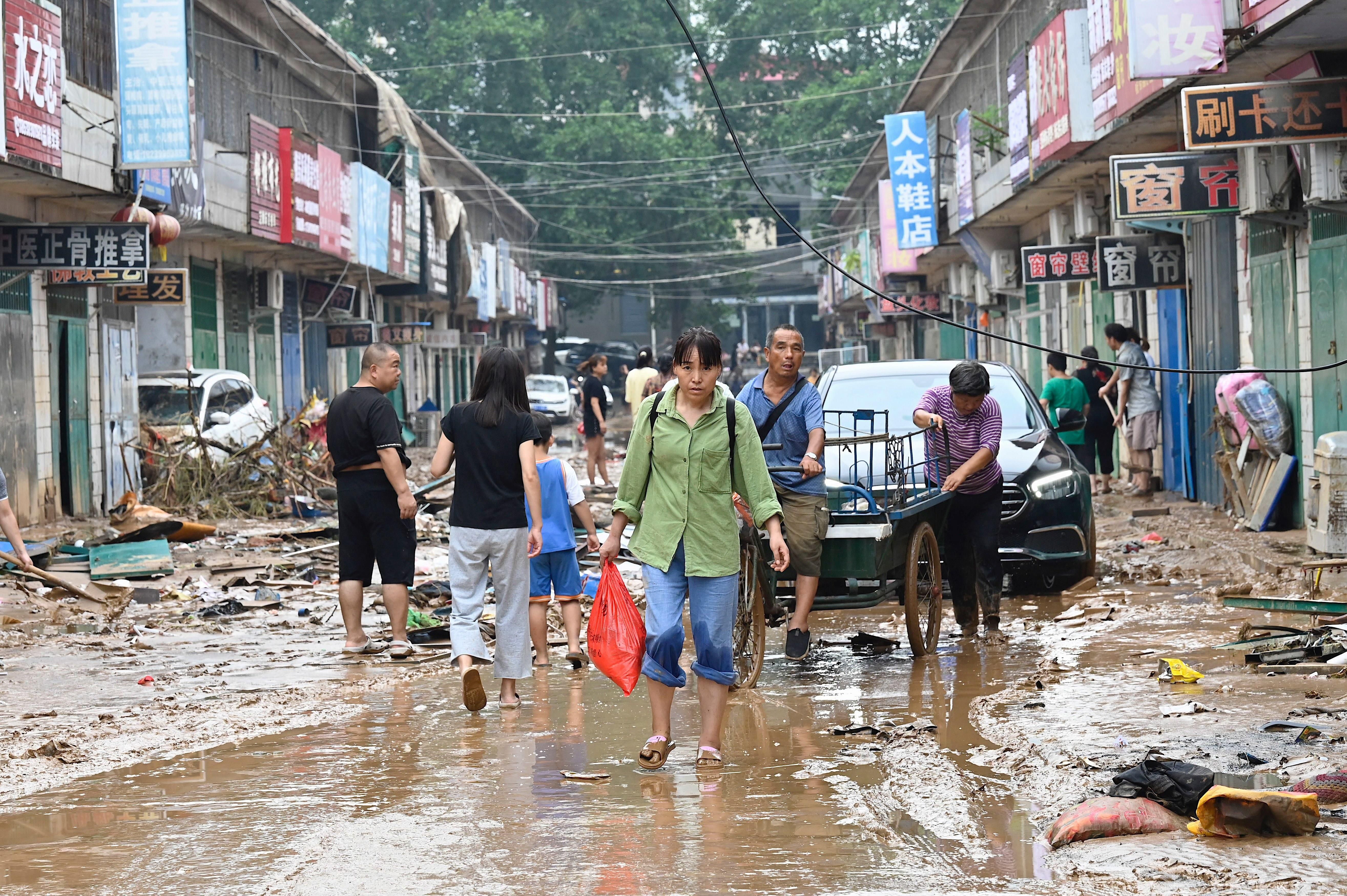 A person carrying a bag through a flooded street in Gongyi on July 22. Photo: Jade Gao/AFP via Getty Images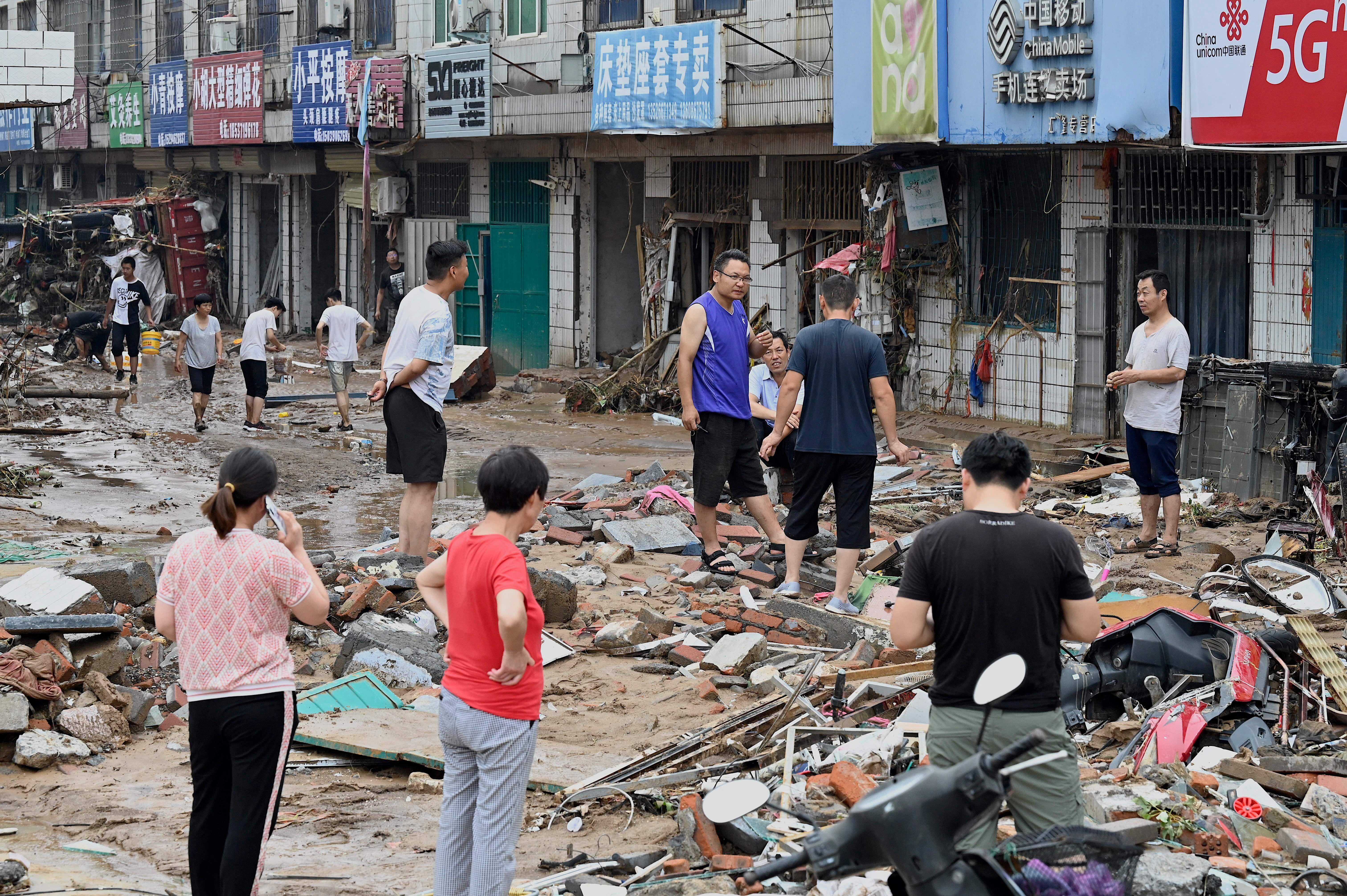 People talking in a destroyed street in Gongyi on July 22. Photo: Jade Gao/AFP via Getty Images
Keep reading...
Show less