Show an ad before the article body starts. Desktop

Some 18,700 firefighters are battling 27 major blazes across California, including in the heart of the wine country, where one mega-blaze claimed the lives of three people and forced thousands of others to evacuate this week.
The big picture: 8,155 wildfires have burned across a record 3.86 million acres, killing 26 people and razing almost 7,900 structures in California in per Cal Fire. Just like the deadly fires of 2017, the wine country has become a wildfires epicenter. Gov. Gavin Newsom has declared a state of emergency in Napa, Sonoma, and Shasta counties.
Show ads after 50 words.. Desktop

---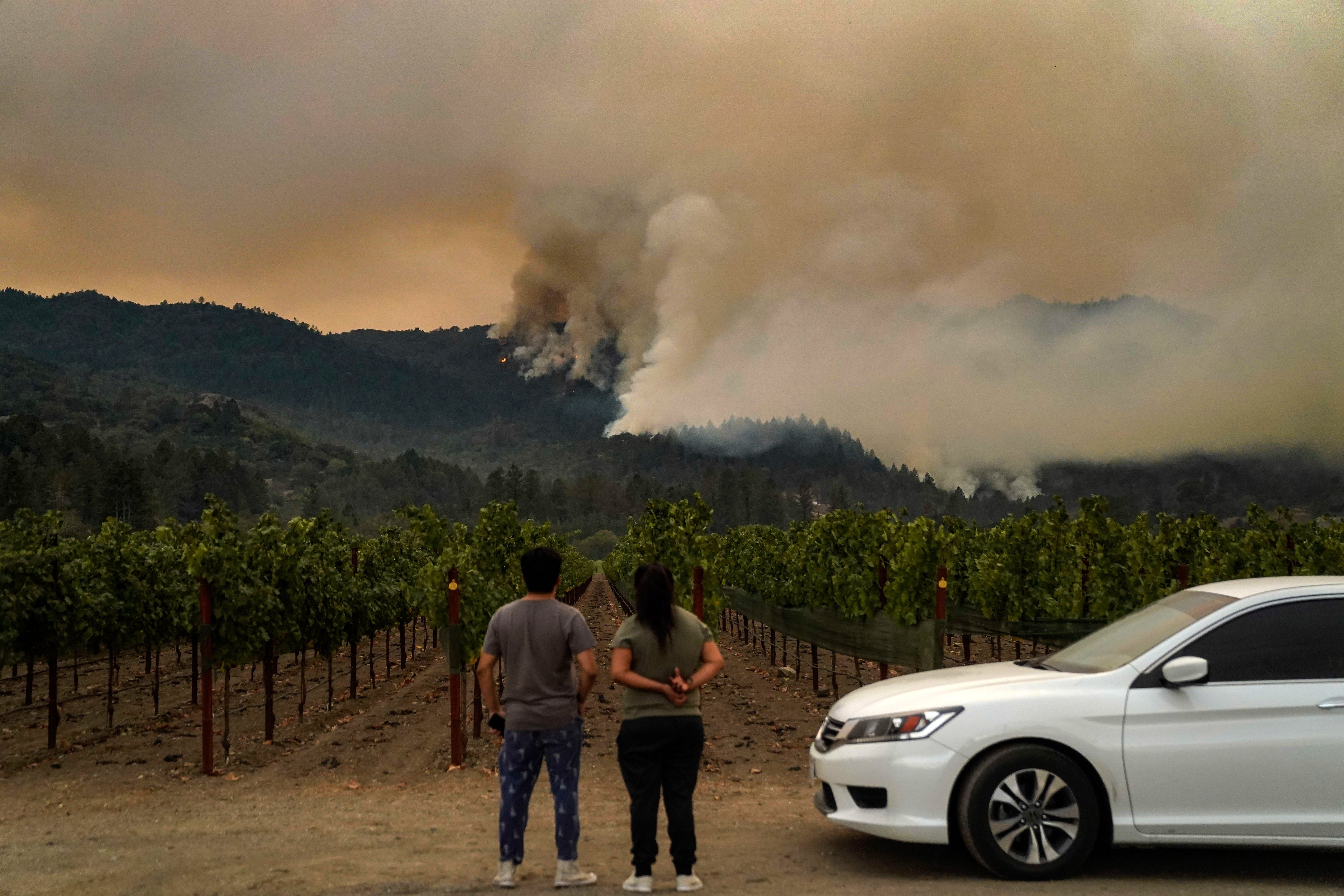 The Glass Fire in Napa County burns on a mountainside with the Beckstoffer Vinyards in the foreground in St. Helena Sept. 28. The blaze
has burned 46,600 acres
at 2% containment. Kent Nishimura / Los Angeles Times via Getty Images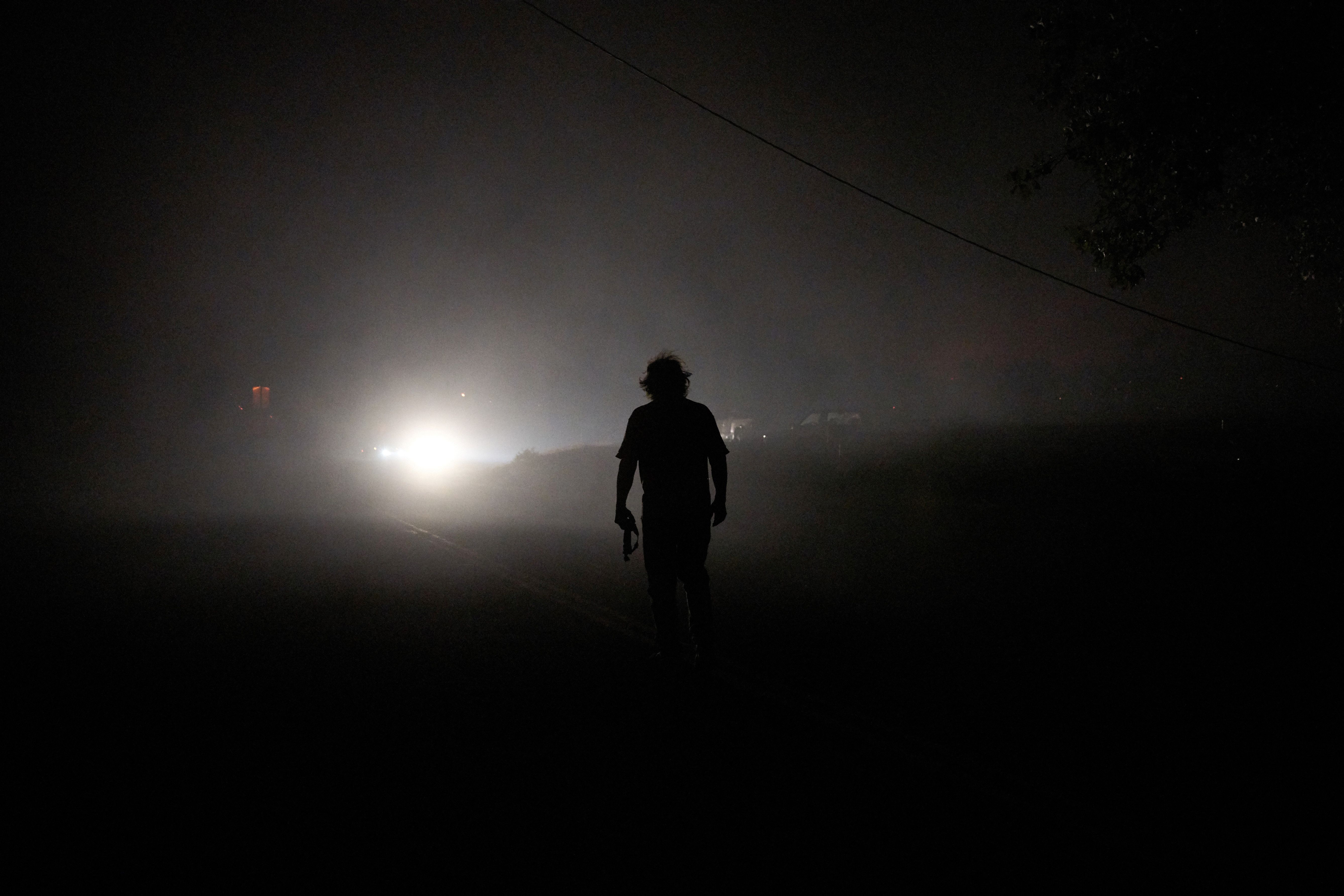 Homeowner Tom Smith walks away from the wildfire near his home on Platina Road in Igo, on Sept. 27, after the Zogg Fire that killed the three people went from 400 acres to 7000 acres in a matter of hours. Photo: Allison dinner and Allison Dinner/AFP via Getty Images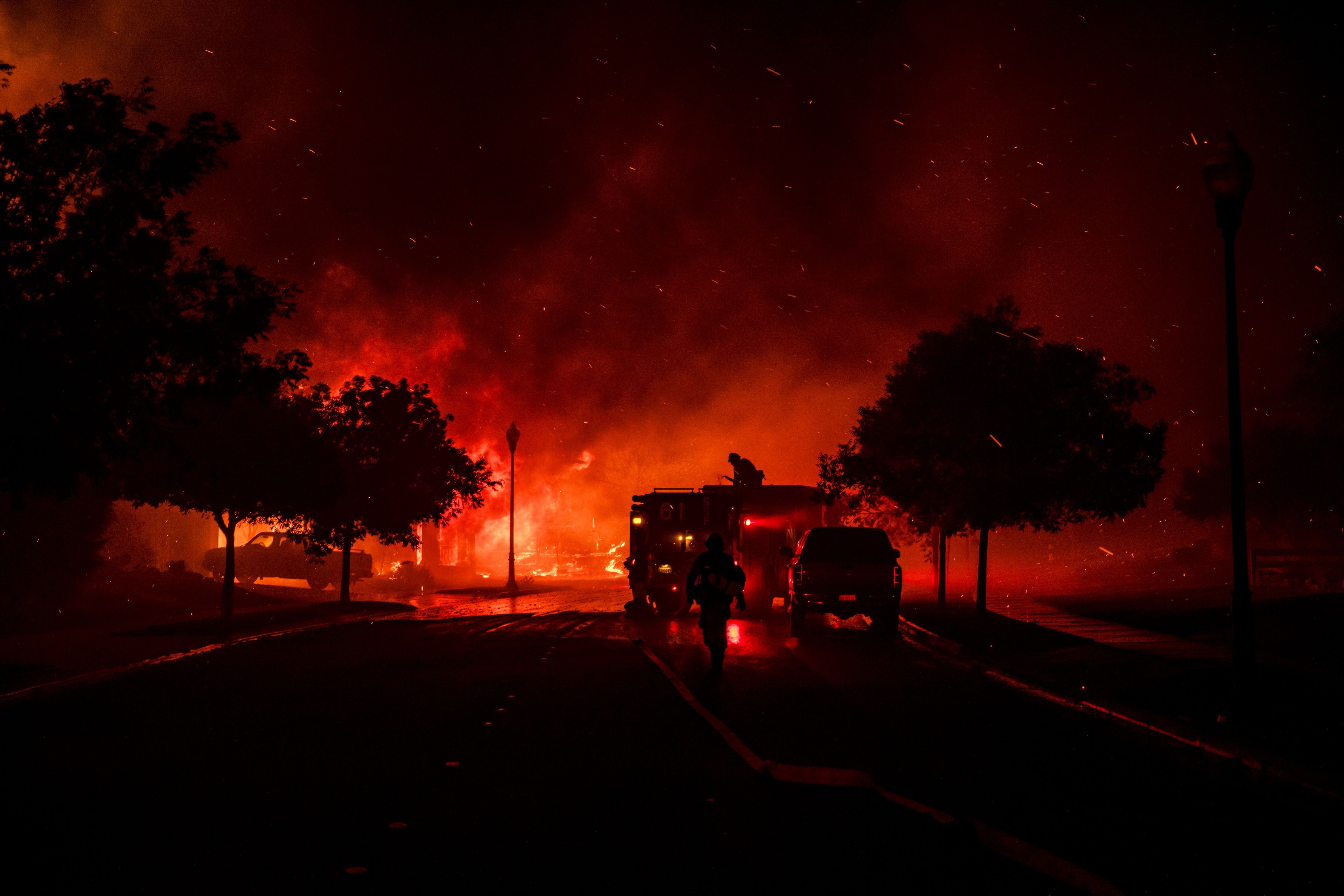 The Shady Fire quickly spreading over the mountains while closing in on Santa Rosa, on September 28. Its flames have damaged or razed "hundreds of homes, businesses, resorts and wineries,"
per CBS
. Photo: Samuel Corum/AFP via Getty Images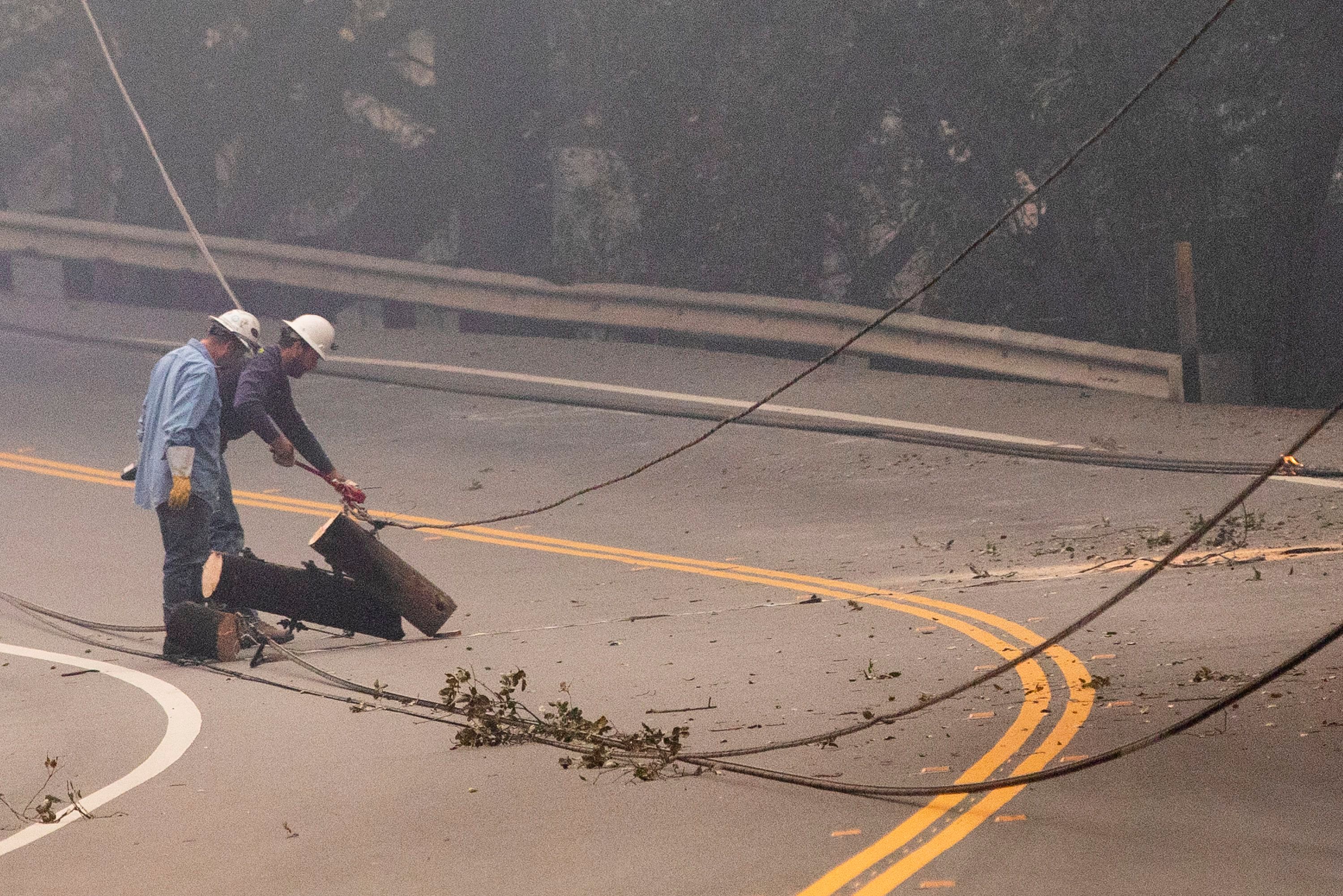 PG&E crews work to clear downed power lines along Silverado Trail as the fire burns east of Calistoga, just north of San Francisco. Jessica Christian/The San Francisco Chronicle via Getty Images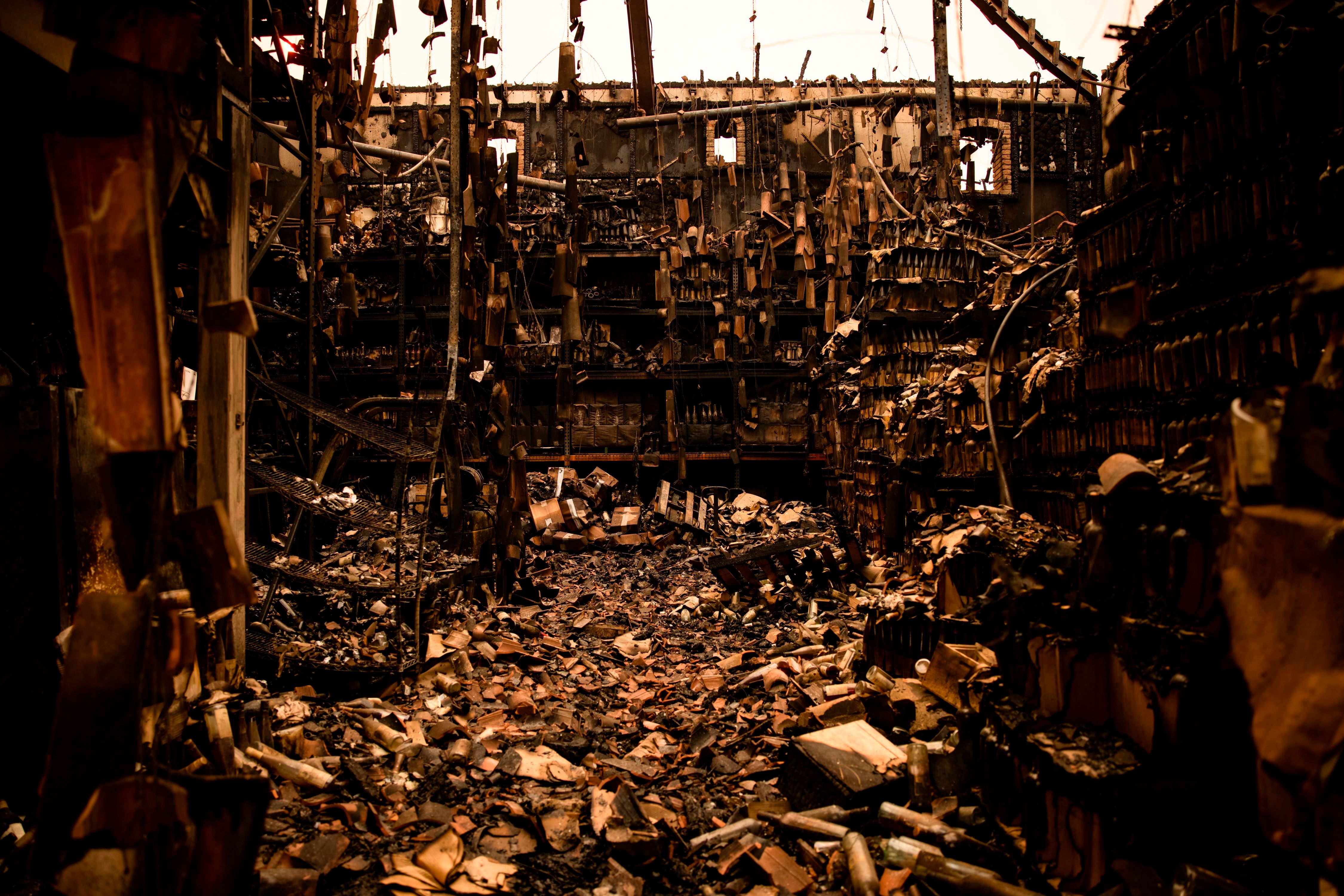 The remains of a warehouse at the Castello di Amorosa winery on Sept. 29, razed by the Glass Fire in Napa Valley. Fires are burning across parts of the wine country that have "had no fire history going back 70 years," the
Los Angeles Times notes
. Photo: Samuel Corum/AFP via Getty Images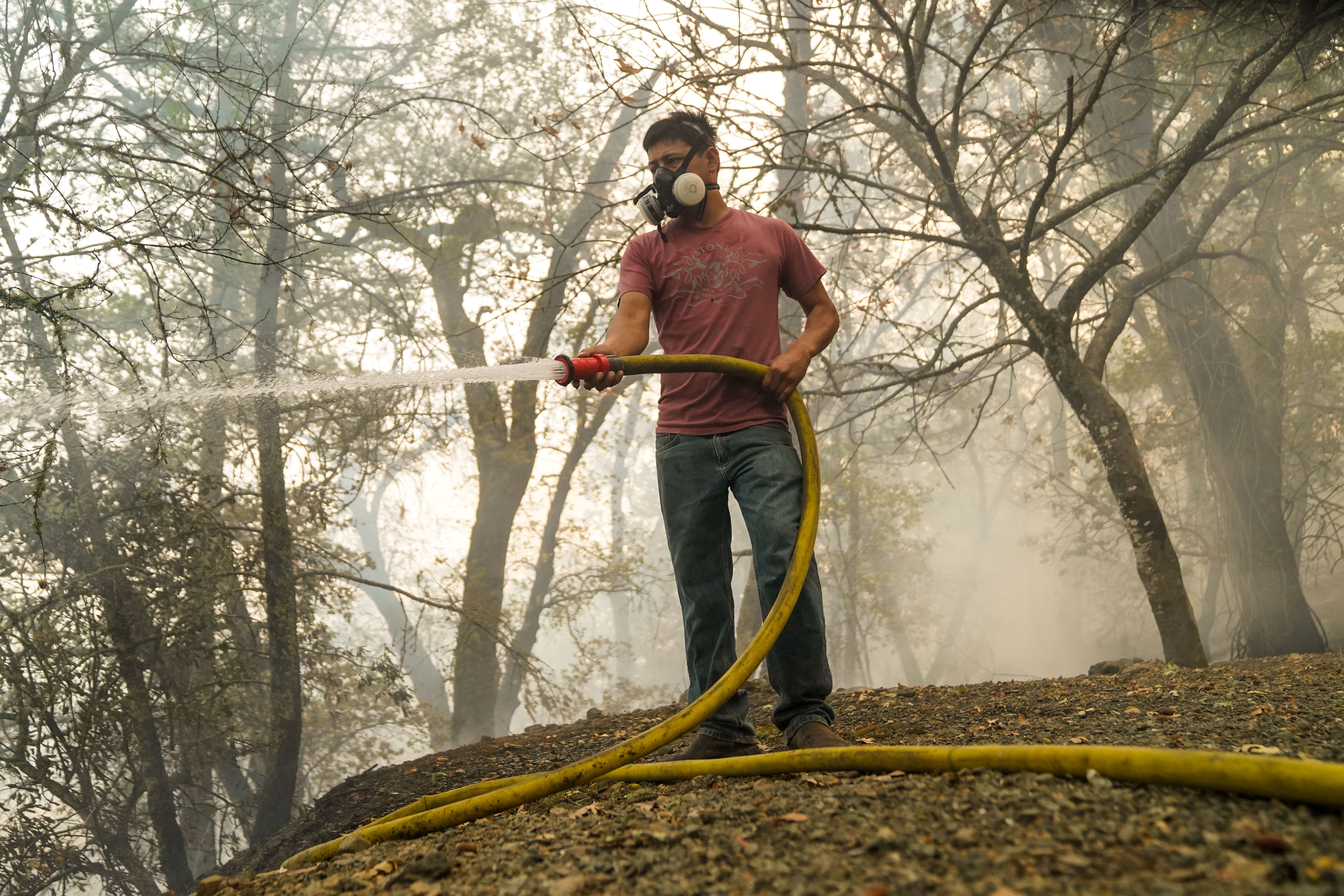 A local man wets down hot spots near a home in Calistoga on Sept. 29, when all 5,000 residents of the entire town have been ordered to evacuate. Photo: Kent Nishimura/Los Angeles Times via Getty Images
This is #MutualAid🙌 Today CA welcomed 165 #Texas firefighters @SacIntlAirport as they begin a 2-week assignment supporting wildfire response. As we welcome them, we thank the team that's headed home. Thank you @SouthwestAir for safely transporting these firefighters! @texasgov pic.twitter.com/QCs6qo0kmO

— Cal OES (@Cal_OES) September 29, 2020