Show an ad before the article body starts. Desktop

Southern California officials ordered multiple mandatory evacuations as a growing wildfire burned across some 12,000 acres on Saturday, per CalFire.
Show ads after 10 words.. Desktop

The big picture: Some 7,800 people were under evacuation orders after the Apple fire in Riverside County, about 75 miles east of Los Angeles, "doubled in size" Saturday, reports KTLA, citing local officials. Hundreds of firefighters have been battling the blaze, but Riverside County Fire Department said in a statement Saturday night none of it had been contained.
---
#AppleFIRE [UPDATE] 8:00 p.m. 08/01/2020 - The Apple Fire is now 12,000 acres and remains 0% contained.

Several EVACUATION ORDERS and warnings remain in place. Please visit https://t.co/NNPcufL1ea to search if your address is in an evacuation area. pic.twitter.com/qyV6NMUUqT

— CAL FIRE/Riverside County Fire Department (@CALFIRERRU) August 2, 2020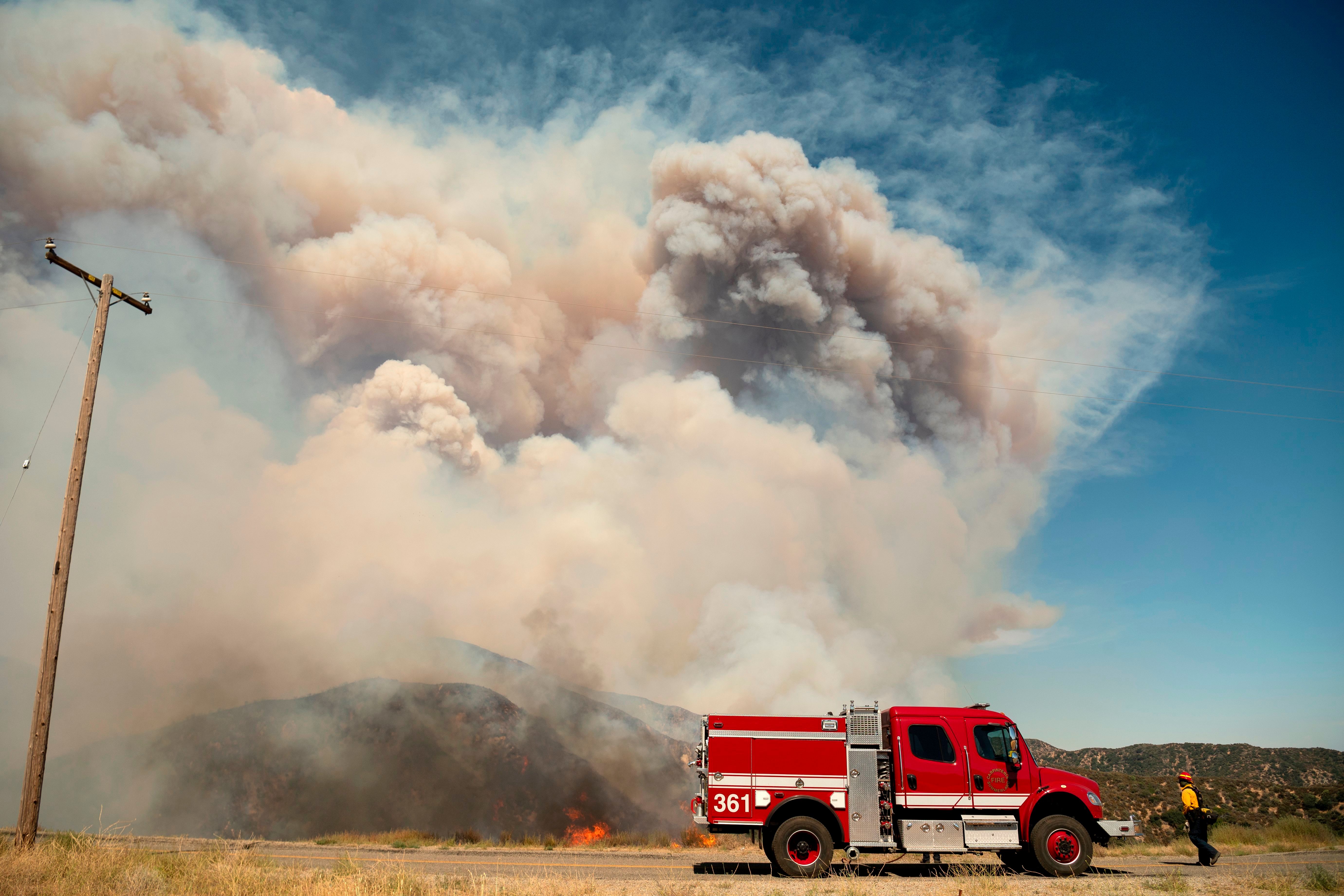 A firefighter walks back to his truck near a pyrocumulus ash plume near Banning. Photo: Josh Edelson/AFP via Getty Images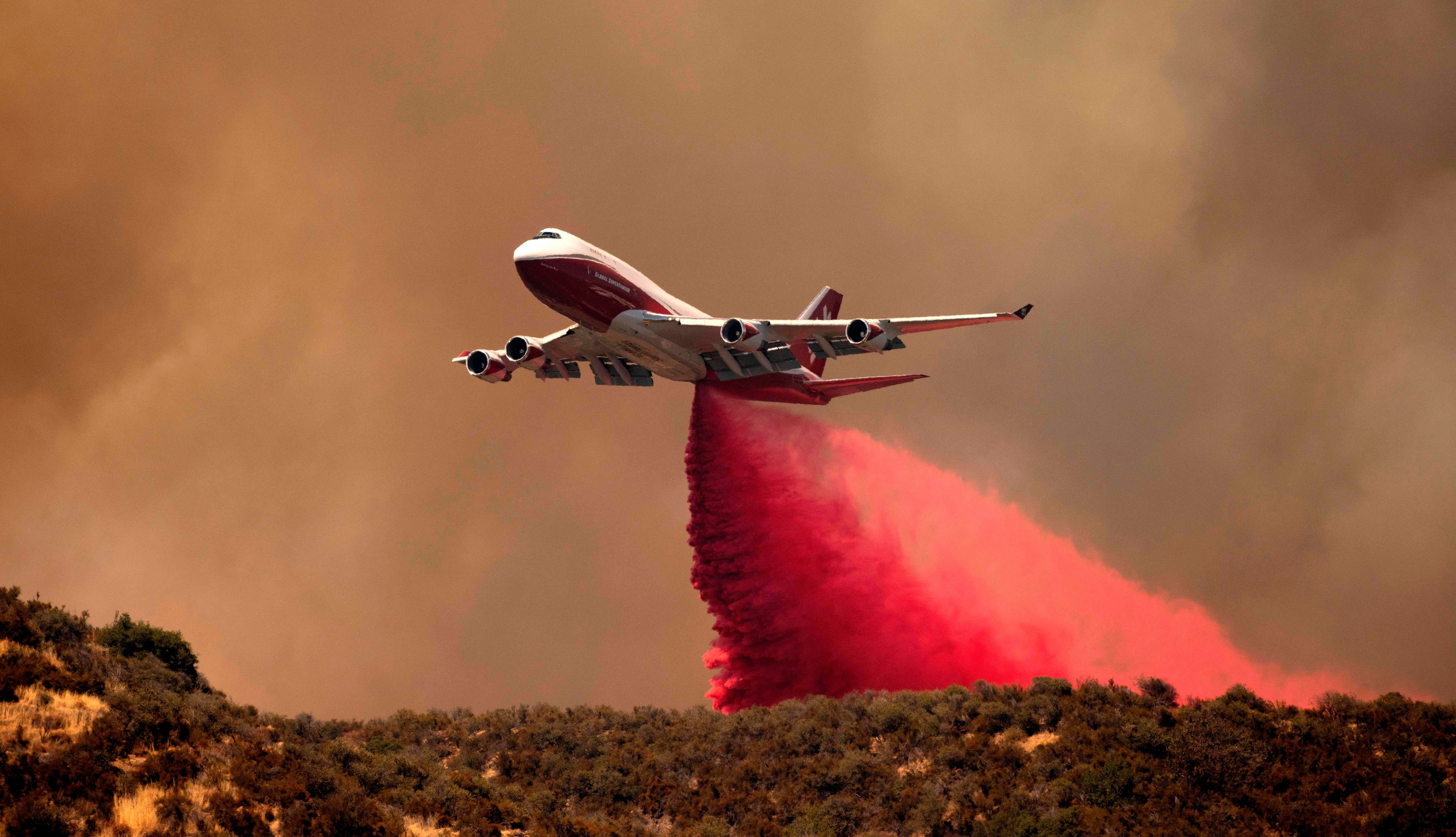 A 747 Supertanker makes a retardant drop on a ridge. Photo: Josh Edelson/AFP via Getty Images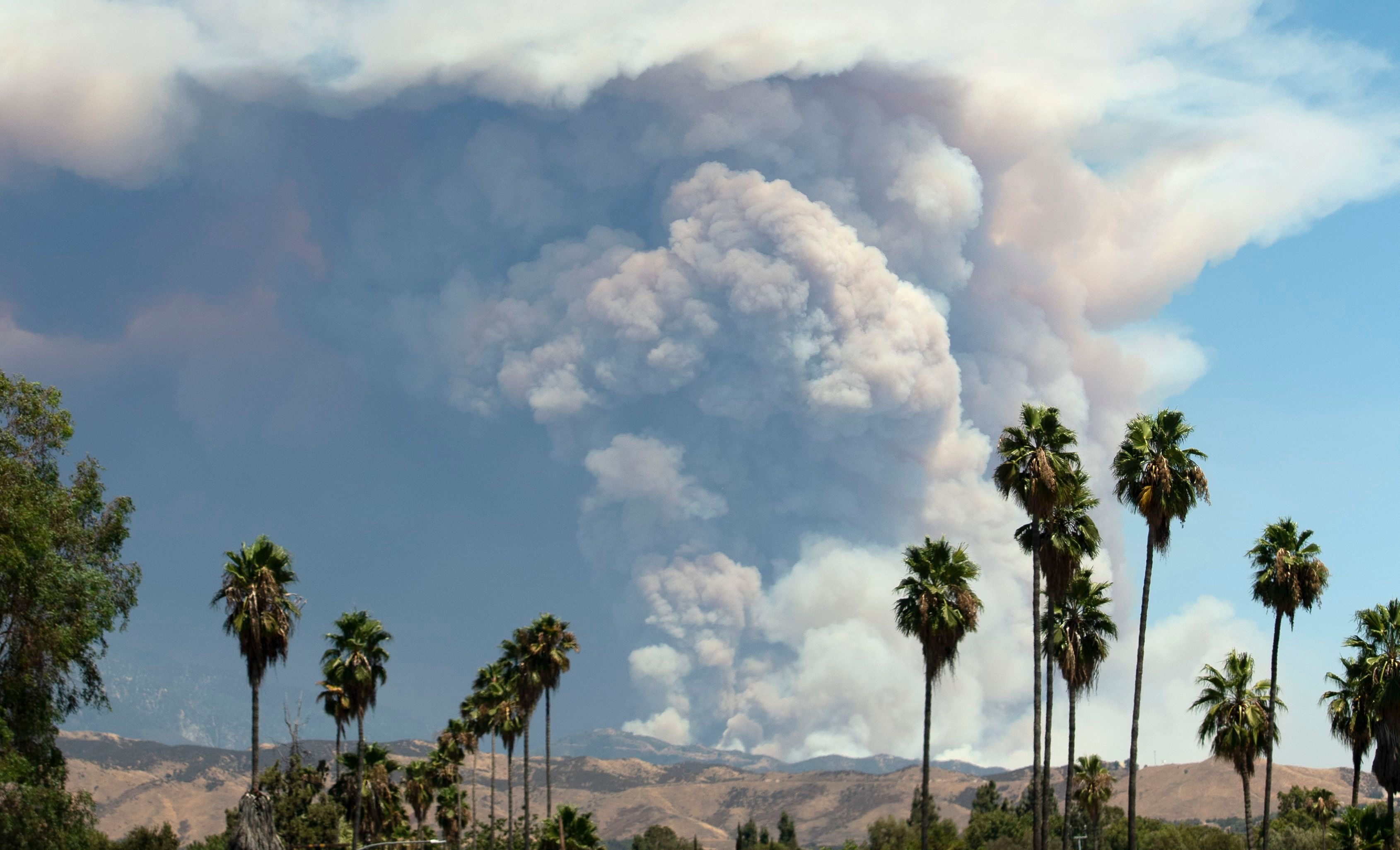 A plume of ash towers above Banning. Photo: Josh Edelson/AFP via Getty Images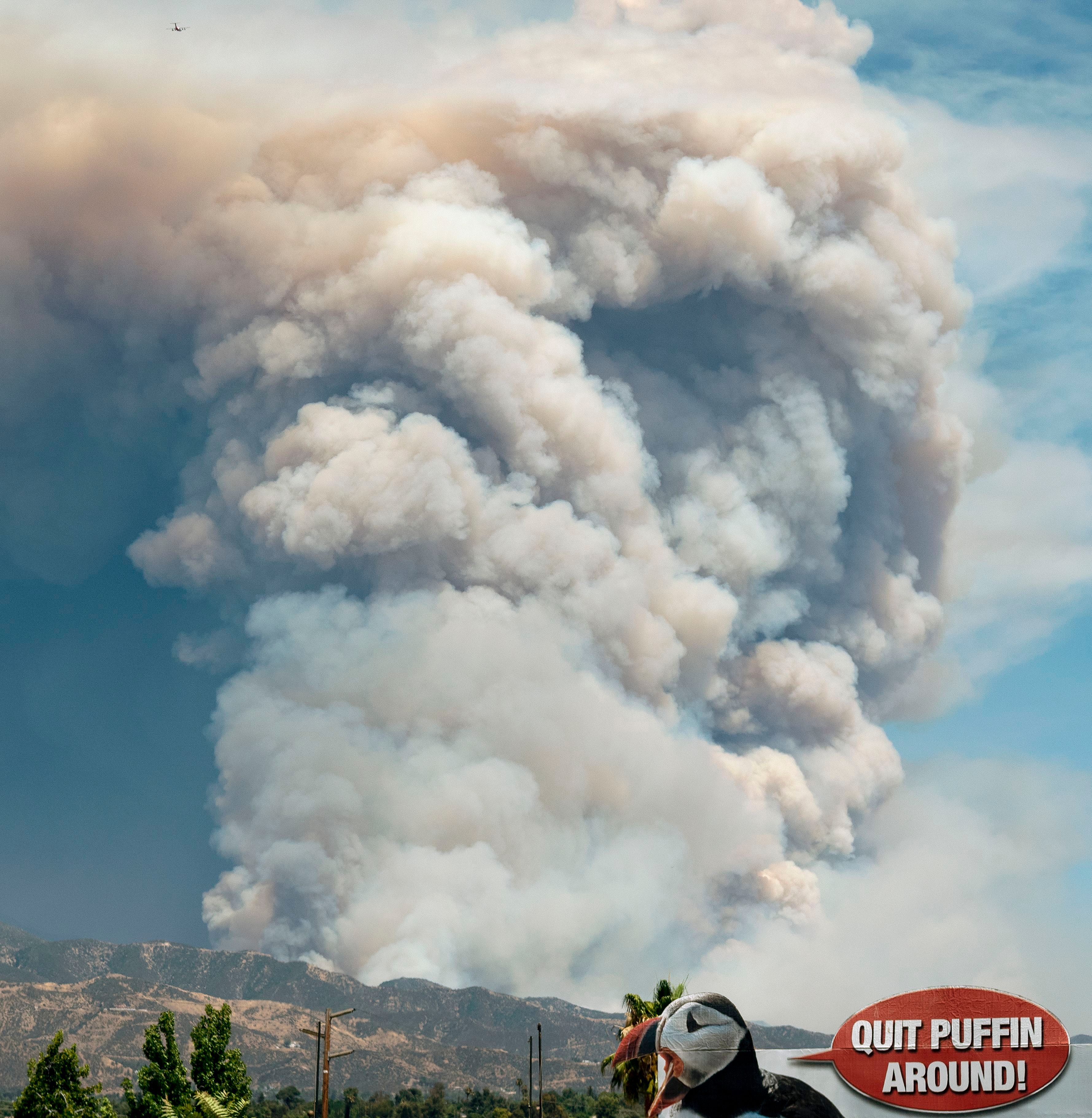 A pyrocumulus ash plume towers over a billboard in Banning. Photo: Josh Edelson/AFP via Getty Images
#LongBeachFirefighters were deployed as a Strike Team to assist with the #AppleFire in Riverside County by Cherry Valley. This fire has 0% containment and evacuation orders in place for residents of the area. We also have members assisting with #JulyFire and #DamFire incidents. pic.twitter.com/2TFJtvweMM

— Long Beach Fire (@lbfirefighters) August 2, 2020