Show an ad before the article body starts. Desktop

Demonstrators took to the streets in at least 22 of Brazil's 26 states to protest President Jair Bolsonaro's handling of the pandemic — as COVID-19 cases surged past 500,000 on Saturday, per AP.
Show ads after 10 words.. Desktop

The big picture: Brazil has the world's second-highest coronavirus death toll and third-highest number of cases. Only 12% of the country's population has been vaccinated against the virus, AP notes.
---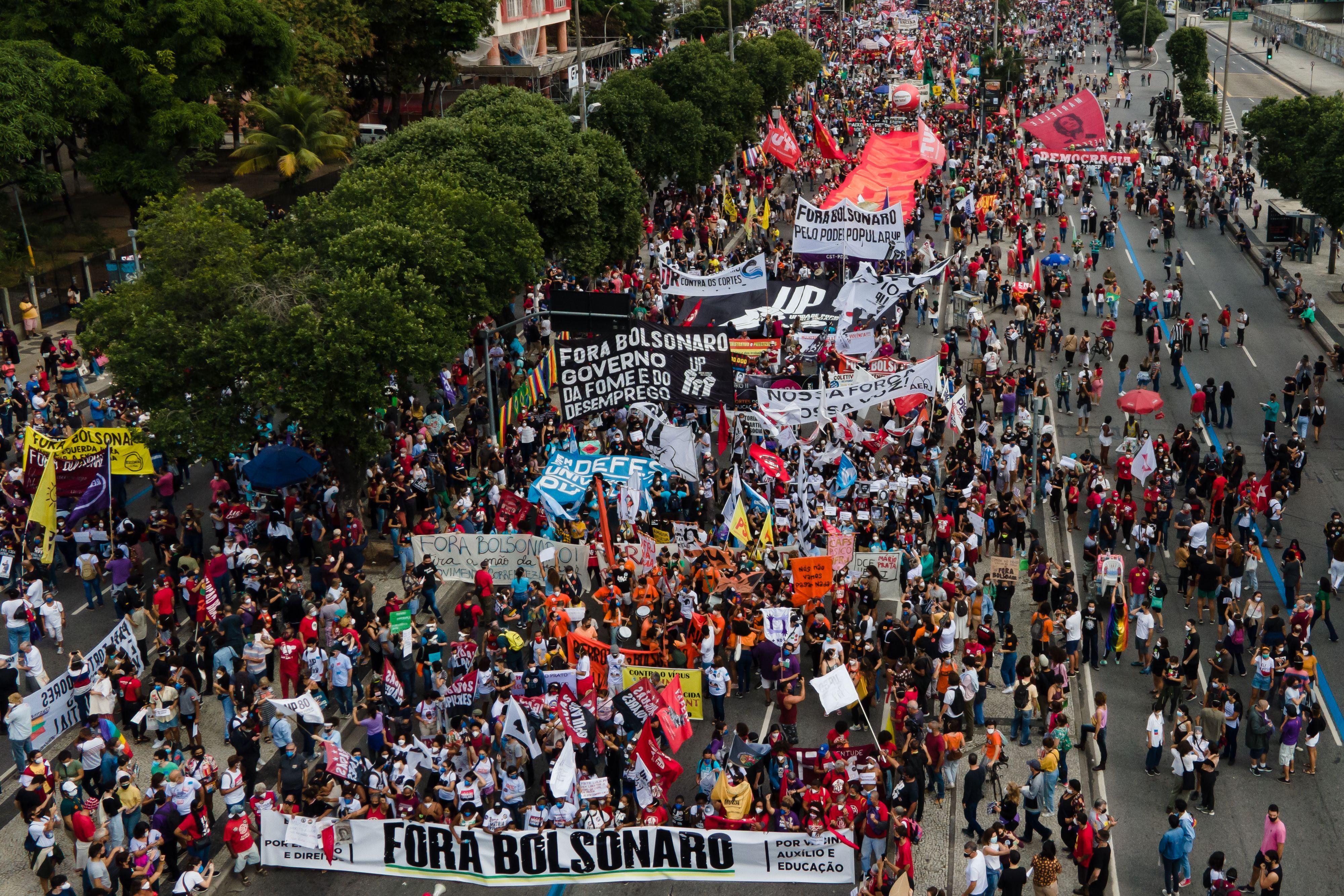 Protesters holding signs reading "'Bolsonaro out" and other statements against the president's administration in Rio de Janeiro on June 19.
Bolsonaro was fined
earlier this month for not wearing a mask at a rally. Photo: Buda Mendes/Getty Images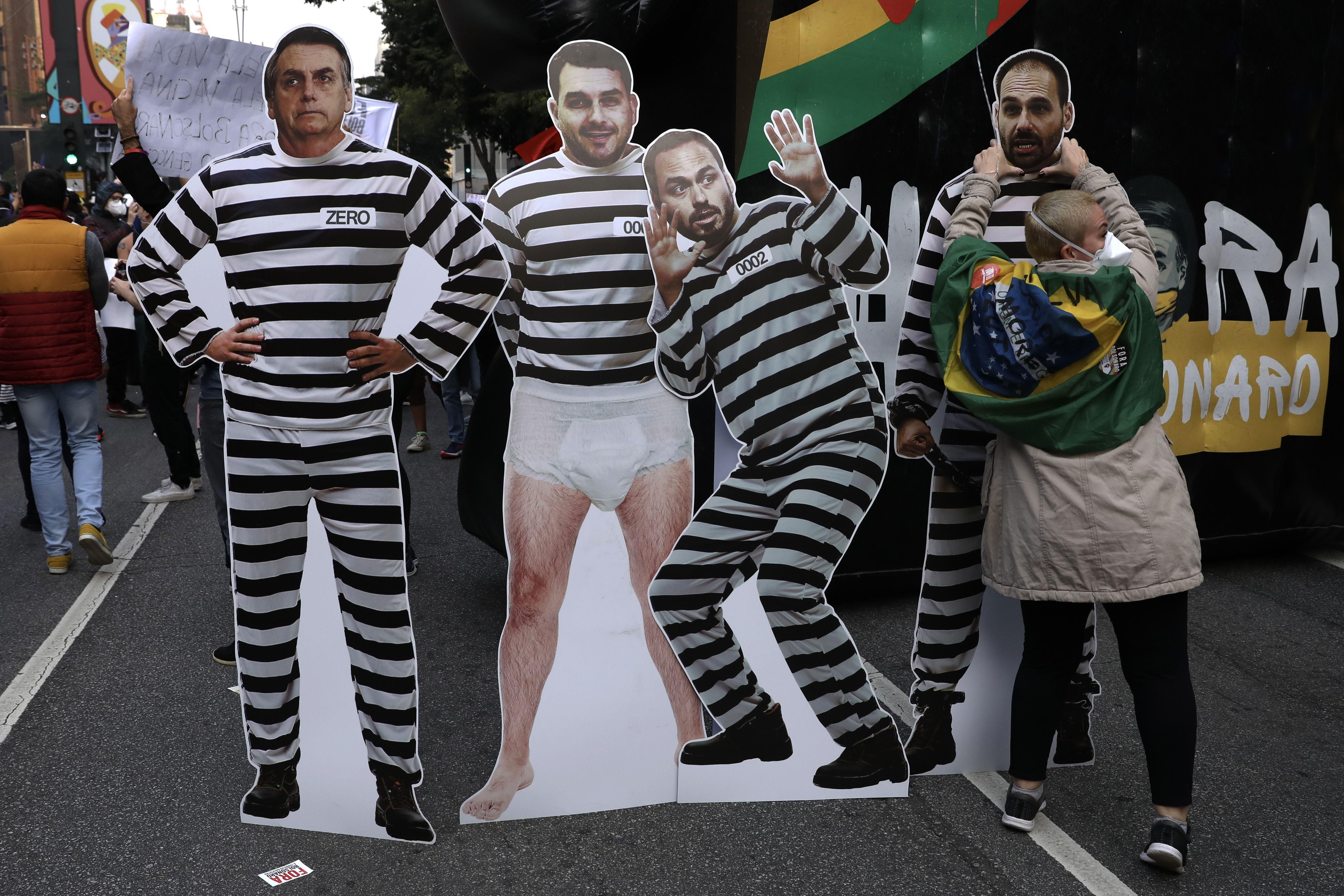 A demonstrator with boards depicting Bolsonaro (L) and his son (R) as prisoners during the protest in São Paulo on June 19. Brazil's Senate has
launched an investigation
into the government's handling of the pandemic. Photo: Rodrigo Paiva/Getty Images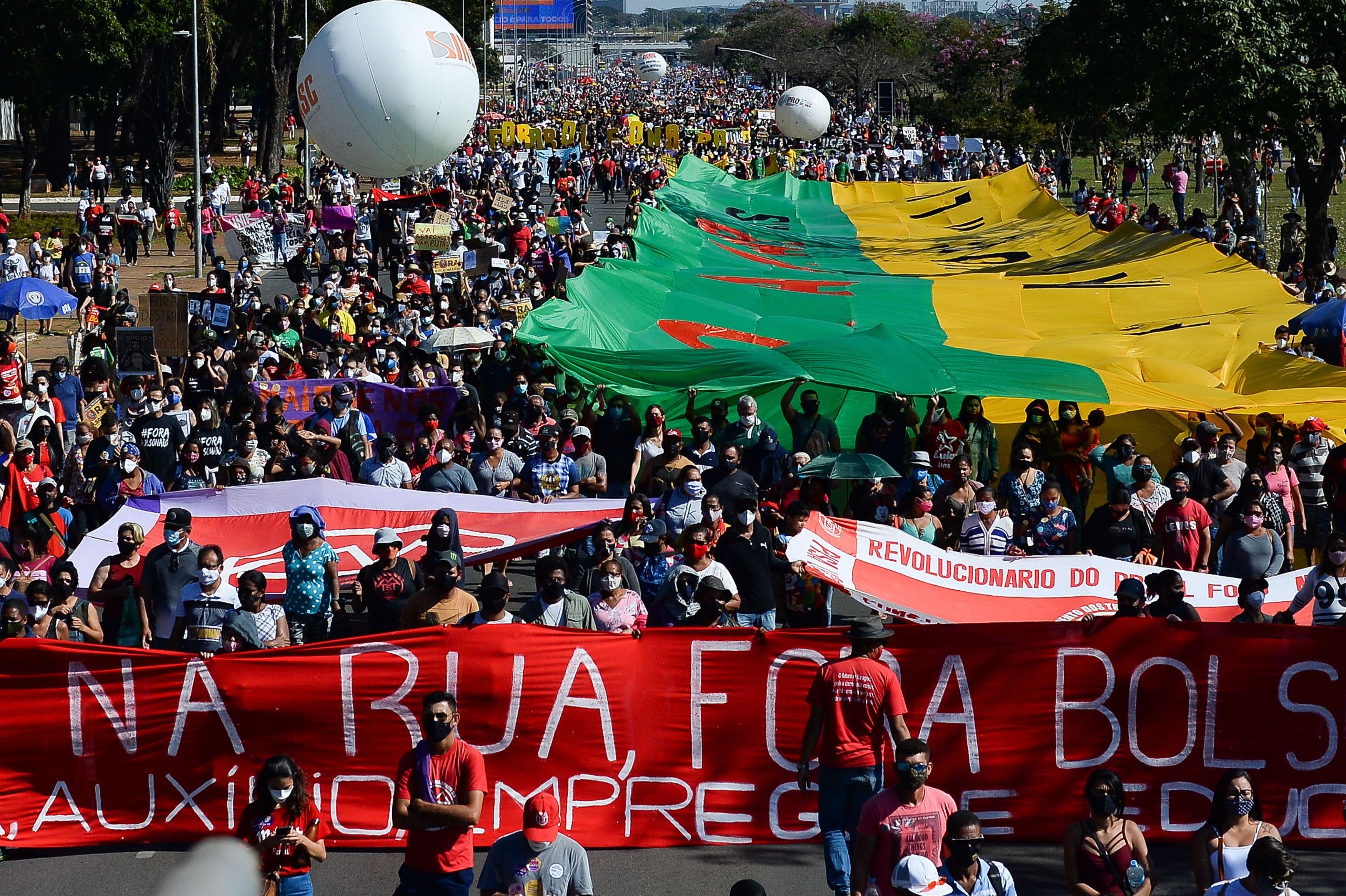 A rally against Bolsonaro's administration in Brasilia on June 19. Brazil's
Health Minister Marcelo Queiroga
tweeted that the 500,000 lives lost to the pandemic affects Brazil and the world. "I work tirelessly to vaccinate all Brazilians in the shortest time possible and change this scenario that has plagued us for over a year,"
he added
.Photo: Andressa Anholete/Getty Images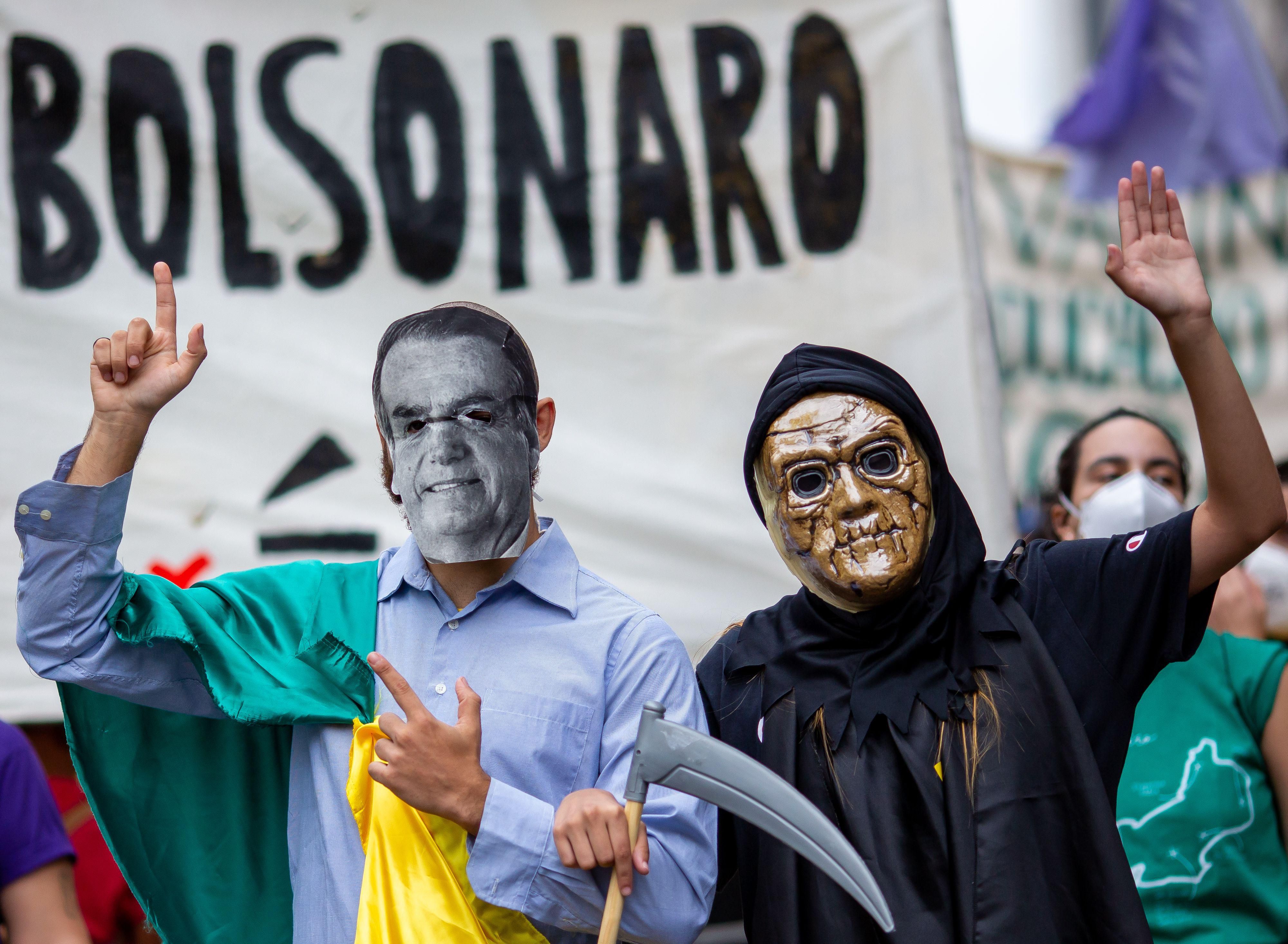 Demonstrators wearing costumes depicting Bolsonaro and death during the Rio de Janeiro protest on June 19. Photo by Buda Mendes/Getty Images